Buying better: how innovation is helping unlock government procurement for SMEs
Shot of a young businesswoman using a digital tablet in a modern office
Knowledge Partner
Read our report on this event
Procurement is one of the largest areas of government spend – and one of the most important. Departments and agencies need to deliver value for money for citizens, but they can also use procurement to deliver public policy objectives and drive innovation in the economy.
But often governments struggle to get the widest range of possible bidders, as many small- and medium-sized enterprises (SMEs) often don't bid for government contracts.
There are several reasons for this – as the World Bank has highlighted, negotiating government procurement can be a struggle for SMEs, while long government payment cycles often mean smaller firms can't afford to wait for the money to arrive.
This is bad for both government, which misses out on new ideas, and for the firms, which miss out on valuable business.
But technology and innovation is helping governments to better engage potential SME suppliers. In Australia, the government announced that federal agencies would start paying e-invoices within five days or pay interest on late payments.
In India and Chile, governments have launched centralised e-procurement marketplaces that allow firms to register as suppliers – making it easier for government to purchase from SMEs, especially micro and small enterprises.
This webinar with Mastercard looked at how government can make the process of participating in public procurement easier for SMEs, and support this vital sector of the economy. It considered:
How have the challenges and opportunities for SME participation in government procurement changed in recent years?
Which policies and innovative practices have led to governments successfully supporting SME suppliers?
How can improved access to financing and faster payments help ensure the widest range of suppliers to government
Panel
Crystal Fiallo, Deputy Director, General Directorate of Public Procurement, Dominican Republic
Lawyer. Graduated from the Universidad Iberoamericana (UNIBE) with higher honors. She has master's degrees in Governance and Development from the Institute of Development Studies at Sussex University, and in Public Administration Law from the University of Salamanca and the Global Institute of Advanced Studies in Social Sciences. Awarded with the Chevening Scholarship in 2008. She has worked in the three powers of the State. She was the first Director of the Ministerial Cabinet of the Dominican Republic, a position held in the Ministry of Public Administration (MAP). She was a consultant for the project to Support the Reform of Public Administration (PARAP) of the European Union and the National School of Public Administration of France (ENA) that promoted in the legislative chambers important public administrative laws. She has teached Administrative Law at the National Institute of Public Administration (INAP), UNIBE and the National School of the Public Ministry. She is a founding member of the Global Shapers community of the World Economic Forum (WEF) in the Dominican Republic.
On August 17, 2020, through Decree of the Executive Power No. 348-20, she is appointed as Deputy Director of Public Procurement of the Dominican Republic.
Paul Allison, Head of Financial Services, Crown Commercial Service, United Kingdom
Paul is the Senior Civil Servant responsible for leading the Financial Services Group at the Crown Commercial Service, the U.K's largest public sector buying organisation. His remit includes establishing solutions for use by the U.K government and wider public sector in categories such as insurance, debt recovery and payment solutions. Paul has over 20 years' experience in predominantly the public sector and is also a commercial specialist in the Government Commercial Organisation.
……………………………………………………………………………………………………………………
Paulo Magina, Deputy Head of Division, Infrastructure and Public Procurement, Public Governance Directorate, OECD
Paulo Magina is the Deputy Head of the Infrastructure and Public Procurement Division at the OECD Public Governance Directorate, leading the organisation's work on public procurement since 2014. In this capacity, he is helping member and non-member countries in their efforts to improve the legal and regulatory frameworks and institutional arrangements of their public procurement systems, making them more strategic, efficient and effective, and impactful for the life and well-being of citizens.
With over 15 years' experience in the public sector, before joining the OECD he was member of the board and CFO of the Portuguese Central Government Shared Services Agency (eSPap), in charge of finance, accounting, HR, IT and public procurement for the public administration. Prior to that, Paulo was the Chairman and CEO of the Portuguese National Public Procurement Agency (2010-2012), where he led the setting up of the central purchasing body and the implementation of the national e-procurement system. He also worked with the EBRD and UNCITRAL to advise policy and legal reforms, develop action plans and road maps for restructuring public procurement systems in the CIS region (2012-2014).
Formerly, he was member of the Board of Directors and CFO of the Portuguese national railway company CP (2006-2010) and a senior financial adviser for the secretary of state for transports in Portugal. Paulo started his career in the banking and private equity sectors, where he held managerial positions for more than 12 years as Investment Director. During this period, he was also responsible for assessing several PPPs and infrastructure projects and led the financial team in the design and setting up of light-rail projects and motorways in Portugal.
Paulo Magina holds a master degree in Business Administration and Management from Católica Lisbon School of Business & Economics, and was an invited lecturer in post graduate and MBA programs in the same university lecturing Financial Strategy, Private Equity and Venture Capital. Currently, he teaches several courses in Public Procurement topics in international master programmes in Italy and Ukraine.
Olga LaBelle, Vice President, Government Engagement, Mastercard, USA
Olga LaBelle leads the strategy and operations work for the Government Engagement team at Mastercard. In this role, she identifies opportunities for Mastercard to partner with the public sector on key strategic topics – including financial inclusion, economic development, supporting small and medium enterprises, and supporting economic recovery of key sectors like tourism.
Before joining Mastercard, Olga was at Boston Consulting Group, where she focused on public sector, social impact, and education. She helped develop the topic of Total Societal Impact, helping corporations use social and environmental needs as a lens for strategic growth and long-term competitive advantage.
Olga has a BA in Political Science from Yale University, an MBA from Harvard Business School, and a Master in Public Policy from Harvard Kennedy School of Government.
Webinar chair: Siobhan Benita, former UK senior civil servant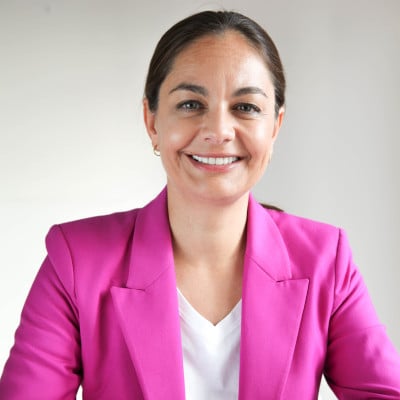 Siobhan Benita was a senior civil servant with over 15 years' Whitehall experience. She worked in many of the major delivery departments, including Transport, Environment, Health and Local Government. She also had senior roles at the heart of Government in the Cabinet Office and HM Treasury, including supporting the then Cabinet Secretary, Lord O'Donnell to lead work on Civil Service reform and strategy. Siobhan left the Civil Service to run as an independent candidate in the Mayor of London election. She subsequently joined her alma mater, Warwick University as Chief Strategy Officer of Warwick in London and Co-Director of the Warwick Policy Lab.