Communication breakthrough: how the public sector can keep pace in the digital age
Knowledge Partner
Read our report on this event
Public sector organisations face a challenge to ensure their communications keep pace with the very different and fast-changing requirements of each generation. From a phone call to social media to AI-powered digital assistants, how people want to communicate has fundamentally changed in recent years, with further changes catalysed by the coronavirus pandemic.
As public sector organisations adjust to this modernisation and dynamic environment, it's clear that updated communications are critical to enabling everything from remote work and operational efficiency to staff safety. Yet, it's often difficult for public sector organisations to identify what communication technology will best enable them to provide a connected communication system that delivers the best outcomes for service users and citizens, while also minimising potential security risks from legacy systems.
Leading cloud communications platform provider 8×8 has undertaken research asking public sector users and decision makers what's needed to create a communications system that best empowers staff to deliver modern experiences. This research reveals what UK public service communications professionals and users think are their most important communication channels, and how they rate their organisation's presence there. It also reveals what communication capabilities they think their organisation needs to reach people in the right places at the right times.
This webinar set out the details of the research, providing indispensable intelligence on the future of public sector communications in 2022 and beyond.
Download webinar reading materials here
Watch the webinar on demand and access the available presentation slides by completing the form below:
Panel
Peter Heneghan, Deputy Director of Digital, 10 Downing Street & Cabinet Office, Communications
Peter Heneghan is the UK Government's head of profession for Digital Communications. In this role, he leads the talented digital communications and campaigns team at 10 Downing Street and the Cabinet Office. The team work at the heart of government, setting best practice and standards across marketing/communications, content creation, product development, accessibility and data science, whilst rapidly responding to the spread of disinformation.
———————————————————————————————————
Robin Gordon-Farleigh, Former Senior Communications Strategist at the UK Prime Minister's Office, 10 Downing Street
Robin brings a wealth of rich experience gained from over 23 years of working in the UK Government performing a variety of roles, including advising ministers, working in operational management and advising on strategic communications for the Department of Work and Pensions and the Department of Health.
Robin has advised international governments at a senior level across the Middle East, Asia, North Africa and Europe on government strategic communications, and spent over six years working for the UK Prime Minister's Office, 10 Downing Street, as a senior communications strategist, during which time he advised two UK Prime Ministers (Rt Hon David Cameron and Rt Hon Theresa May).
Jeffrey Wood, Deputy Director of ICT – Princess Alexandra Hospital NHS Trust
Jeff joined Princess Alexandra Hospital NHS Trust in 2018 and was pivotal in digitally preparing the trust for the challenges of 2020. As a senior Strategic and technical lead, Jeff is responsible for developing the trust's ICT strategy, working with partners in the NHS, other public sector organisations and technology innovators to help deliver the best possible services to the local population.
With over 20 years' experience of overseeing the infrastructure of technical operations in the public sector, Jeff has successfully delivered strategies to modernise communication systems, build business resilience, eliminate security risks, increase efficiency, and maintain effective systems.
In his spare time, Jeff enjoys sub-aqua sports, skiing, snowboarding, rugby and he is a Master Scuba Diver Trainer – PADI.
Russ Chadinha, Senior Director of Product Marketing 8×8
Russ brings 20+ years of learning and experience to his Director of Solutions Marketing role at 8×8. Leveraging experience that includes leadership roles in product management, product marketing, eCommerce and sales, he brings an innovative and creative approach to providing industry-specific solutions.
———————————————————————————————————
Russell Tilsed, Senior Director – Public Sector, 8×8
With over 20 years of industry experience, Russell leads the 8×8 team of cloud communications experts dedicated to the public sector. Since joining 8×8 in 2010, Russell has partnered with IT leaders in the NHS, local and central government organisations to design and deploy cloud communication solutions that underpin their ability to digitally evolve and ensure reliable service delivery.
———————————————————————————————-
———————————————————————————————————
Webinar chair: Richard Johnstone, Executive Editor, Global Government Forum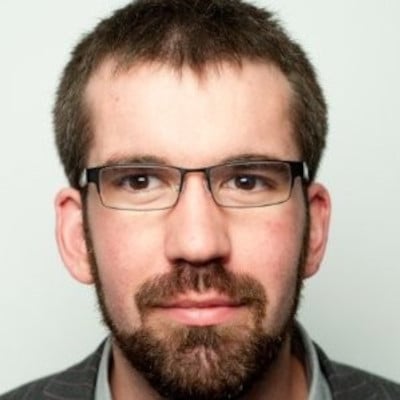 Richard Johnstone is the executive editor of Global Government Forum, where he helps to produce editorial analysis and insight for the title's audience of public servants around the world. Before joining GGF, he spent nearly five years at UK-based title Civil Service World, latterly as acting editor, and has worked in public policy journalism throughout his career.