Communication breakthrough: how the public sector can keep pace in the digital age
Knowledge Partner
Public sector organisations face a challenge to ensure their communications keep pace with the very different and fast-changing requirements of each generation. From a phone call to social media to AI-powered digital assistants, how people want to communicate has fundamentally changed in recent years, with further changes catalysed by the coronavirus pandemic.
As public sector organisations adjust to this modernisation and dynamic environment, it's clear that updated communications are critical to enabling everything from remote work and operational efficiency to staff safety. Yet, it's often difficult for public sector organisations to identify what communication technology will best enable them to provide a connected communication system that delivers the best outcomes for service users and citizens, while also minimising potential security risks from legacy systems.
Leading cloud communications platform provider 8×8 has undertaken research asking public sector users and decision makers what's needed to create a communications system that best empowers staff to deliver modern experiences. This research reveals what UK public service communications professionals and users think are their most important communication channels, and how they rate their organisation's presence there. It also reveals what communication capabilities they think their organisation needs to reach people in the right places at the right times.
This webinar will set out the details of the research, providing indispensable intelligence on the future of public sector communications in 2022 and beyond. Join the session to hear what the findings mean for your organisation's communication technology plan.
Public servants can register here for free to attend this webinar
Time
Greenwich Mean Time (GMT): 14:30 – 15:45
Panel
Alex Aiken, Executive Director for Government Communication, United Kingdom
Alex Aiken is an Executive Director for Government Communication. He was appointed in December 2012 and was responsible for creating the Government Communication Service (GCS) and developing cross-government campaigns.
He served as GCS Head of Profession, responsible for government communication strategy, managing the combined Prime Minister's Office and Cabinet Office communications team until 2021.
His current role is part of the senior leadership team for the GCS, Civil Service and Cabinet Office. It has specific responsibility for developing communication capability in international, national security and nations & regions communication. These areas of responsibility include the delivery of an effective national security communication capability as envisaged in the Integrated Review; a coherent approach to international campaigns and their domestic portrayal in terms of 'Global Britain'; and the delivery of an effective campaign strategy for the Union.
Russell Tilsed, Senior Director – Public Sector, 8×8
With over 20 years of industry experience, Russell leads the 8×8 team of cloud communications experts dedicated to the public sector. Since joining 8×8 in 2010, Russell has partnered with IT leaders in the NHS, local and central government organisations to design and deploy cloud communication solutions that underpin their ability to digitally evolve and ensure reliable service delivery.
———————————————————————————————————
Webinar chair: Siobhan Benita, former UK senior civil servant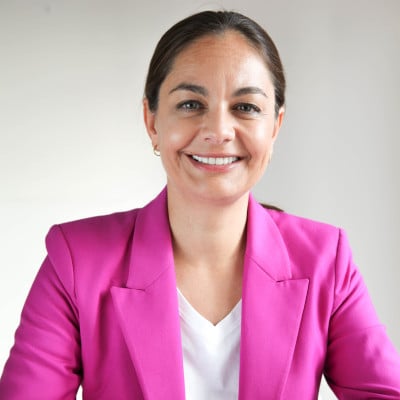 Siobhan Benita was a senior civil servant with over 15 years' Whitehall experience. She worked in many of the major delivery departments, including Transport, Environment, Health and Local Government. She also had senior roles at the heart of Government in the Cabinet Office and HM Treasury, including supporting the then Cabinet Secretary, Lord O'Donnell to lead work on Civil Service reform and strategy. Siobhan left the Civil Service to run as an independent candidate in the Mayor of London election. She subsequently joined her alma mater, Warwick University as Chief Strategy Officer of Warwick in London and Co-Director of the Warwick Policy Lab.