Deploying algorithms in government
Image by Markus Spiske from Pixabay.
The use of algorithms in government is not a new phenomenon. But with public sectors' adoption of digital technologies, their use is becoming far more widespread and high-profile – creating the potential for both greater rewards, and bigger risks.
In the UK education system, for example, algorithms have been used for a decade to avoid 'grade inflation' by adjusting exam scores. Yet when last year the UK's Department for Education approved the use of an algorithm to decide the grades of students whose exams had been cancelled in the pandemic, inequities in the results led to huge opposition and an abrupt retreat.
The lesson here is not to avoid using algorithms: well-designed systems can generate big efficiency savings, strengthen the evidence available to policymakers, and help target and improve the services received by citizens. Algorithms lie at the heart of technologies with huge potential value in government, from the high-volume, transaction-processing power of Robotic Process Automation (RPA) to the helpful insights and guidance generated by Machine Learning (ML) systems.
However, algorithms must be carefully designed, expertly commissioned and intelligently deployed. Civil service leaders and digital professionals need the skills to identify suitable use cases, understand how algorithms will affect the decisions and services received by citizens, and ensure that any risks to citizens' wellbeing, rights or privacy are addressed. Focusing mainly on fixed, non-ML systems such as those used in RPA, this webinar will explore how algorithms can help to improve efficiency and outcomes in government – and how civil service bodies can realise their potential while avoiding their dangers.
Time
USA/Canada Eastern Time (EST): 09:30 – 10:45
British Summer Time (BST): 14:30 – 15:45
Central European Summer Time (CEST): 15:30 – 16:45
Eastern European Summer Time (EEST): 16:30 – 17:45
Singapore Time (SGT): 21:30 – 22:45
Australian Eastern Standard Time (AEST): 23:30 – 00:45
Public servants can register here for free to attend this webinar
Panel
Webinar chair: Siobhan Benita, former UK senior civil servant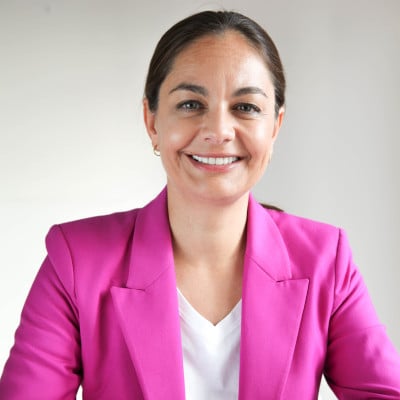 Siobhan Benita was a senior civil servant with over 15 years' Whitehall experience. She worked in many of the major delivery departments, including Transport, Environment, Health and Local Government. She also had senior roles at the heart of Government in the Cabinet Office and HM Treasury, including supporting the then Cabinet Secretary, Lord O'Donnell to lead work on Civil Service reform and strategy. Siobhan left the Civil Service to run as an independent candidate in the Mayor of London election. She subsequently joined her alma mater, Warwick University as Chief Strategy Officer of Warwick in London and Co-Director of the Warwick Policy Lab.
Dr Mahlet (Milly) Zimeta, Head of Public Policy, Open Data Institute (ODI)
Dr Zimeta is Head of Public Policy at the Open Data Institute. Prior to joining the ODI in September 2020, Milly was Senior Policy Adviser at the Royal Society, the independent scientific academy of the UK, where she led the Society's policy programme on Data and Digital Disruption including projects on data governance, data science skills, and privacy enhancing technologies.
Milly was previously Programme Manager at the Alan Turing Institute, Britain's national institute for data science and AI, where she managed the Turing's research partnership programmes in Health and in Finance/Economic Data Science. She has also worked at the Medical Research Council, and served on an Advisory Group at Chatham House. She holds degrees in philosophy from Oxford, Cambridge and York (UK).