Getting real: how real time data can improve government services
Image by pressfoto at freepik.com
Knowledge Partner
Read our report on this event
Government collects increasingly large amounts of data, with information flowing into departments from many directions. Much of this information contains great insight to improve policies and the delivery of public services, but this can be lost if it takes too long to analyse the information and unlock the intelligence as data can go out of date quickly in a fast changing and uncertain world.
For the data that government collects to be meaningful and actionable, it needs to be provided in real time so policy makers can make decisions based on understanding the situation as it is, not as it was. Real time data can also help ensure that policies keep track with individual's changing circumstances, such as their changing income levels or changes in prices of goods.
This webinar with knowledge partner CTS looked at how governments can unlock real-time insights in unprecedented times. This session looked at:
• How policies can be developed to make the most of up-to-date data
• Lessons from how real time data is used in government
• What technology is needed to make the most of up-to-the moment intelligence.
Panel
Fiona James, Director Data Growth and Operations and Chief Data Officer, Office for National Statistics
Fiona is Director of Data Growth and Operations at the Office for National Statistics. She is an experienced digital, data, technology and policy expert with a deep understanding of the delivery challenges faced by public sector organisations.
She has a track record in leadership through complexity, projects and people in both a policy and service delivery context.
Fiona joined the Civil Service in 2006 as a generalist Fast Streamer at the Department for Transport, where she held policy, strategy and operational roles across aviation, roads and maritime.
She spent four years working on exiting the European Union, leading transport and digital, data and technology readiness at the Cabinet Office, before moving to the Crown Prosecution Service as a digital technology leader, helping to transform criminal justice during the pandemic.
Fiona is married to Will, and they have three sons.
Sue Bateman, Interim Chief Data Officer, Central Digital and Data Office (CDDO)
Sue Bateman is the Data Strategy & Standards Deputy Director at CDDO.
She previously worked for GDS. Sue's work supports public sector organisations to make greater use of emerging technologies to improve our public services and policy making. This includes responsibility for the Data Standards Authority and initiatives to promote ethical use of data, data sharing, open data and data capability.
She previously spent a number of years working on IT and data policy and strategy, including leading the international collaboration on the G8 Open Data Charter and establishing the UK government data science programme and partnership.
Thalia Baldwin, Director, Geospatial Commission, Cabinet Office
Thalia Baldwin is the Director of the Geospatial Commission, which is an independent Expert Committee within the Cabinet Office, tasked with advising the government on priorities for improving the UK's location data, running the public sector's key geospatial data contracts and developing and overseeing implementation of the UK's national geospatial strategy. Prior to this, Thalia established and led HM Treasury's digital policy team, where she was responsible for the approach to public spending on digital technology and infrastructure.
Alison King, Account Manager, Cloud Technology Solutions (CTS)
Alison King leads the Public Sector practice at leading Google Cloud Partner, CTS. Drawing on her 26 years of experience in the IT sector, Alison works with Central Government organisations to embrace Google's technology, so they have the platforms in place to deliver innovations that shape policy and improve citizen's lives.
……………………………………………………………………………………………………………………………………..
Jean-Francois Perras, UKI Business Development Director – Public Sector, Google
Jean-Francois Perras is currently an UKI Business Development Director – Public Sector at Google Cloud focusing on central government.
He has over 28 years of experience working as an account, business development, engineering and programme delivery director in the financial, manufacturing, consulting (multiple verticals), FMCG and public sectors with Google Cloud, Microsoft, Mars and Schlumberger. He led key strategic global business change initiatives in procurement, supply chain, business intelligence and manufacturing execution systems. He was responsible for the technical delivery of the Government Gateway and created the blueprint for Government as a Platform (GaaP) and Gov Verify.
Webinar chair: Siobhan Benita, former UK senior civil servant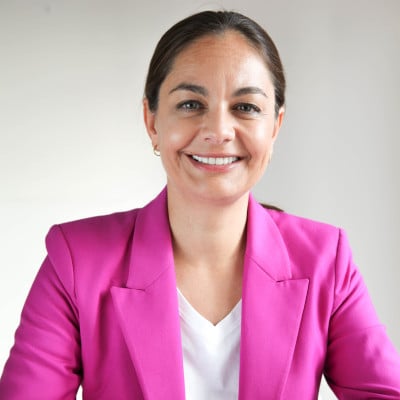 Siobhan Benita was a senior civil servant with over 15 years' Whitehall experience. She worked in many of the major delivery departments, including Transport, Environment, Health and Local Government. She also had senior roles at the heart of Government in the Cabinet Office and HM Treasury, including supporting the then Cabinet Secretary, Lord O'Donnell to lead work on Civil Service reform and strategy. Siobhan left the Civil Service to run as an independent candidate in the Mayor of London election. She subsequently joined her alma mater, Warwick University as Chief Strategy Officer of Warwick in London and Co-Director of the Warwick Policy Lab.