How Can "Green Fintech" Help Tackle Climate Change?
Photo by Guillaume Falco from Pexels
Read our report on this event
Organised by:
Human activity is changing the climate in unprecedented and sometimes irreversible ways, according to the conclusions of a United Nations (UN) Intergovernmental Panel on Climate Change (IPCC) report published in August 2021. The report was described as 'code red for humanity' by UN secretary-general António Guterres.

The UN Climate Change Conference in November 2021 in Glasgow brought new ambition and targets as pressure builds on governments and other public sector authorities, as well as the private sector – including major financial institutions – to do more.
Increasingly, as the climate emergency becomes more urgent and the world becomes more digital, fintech solutions are gaining traction.
Government-led initiatives illustrating this trend in the UK have included the Financial Conduct Authority's (FCA) first 'Green Fintech Challenge' (in 2019); the FCA and Corporation of London's 'Digital Sandbox' initiative to accelerate innovation in environmental, social and governance (ESG) data and disclosures; and the UK's Department for International Trade's 'UK ESG and Green FinTech' mission to the US (September 2021).
Elsewhere in Europe, Switzerland's government launched a 'green fintech network' in 2020 to help it identify and decide how it can improve its support for the sector.
At a global level, green finance is among six priorities in the Bank for International Settlements (BIS) Innovation Hub's work programme for 2021-2022.
Specific initiatives/ projects include: the BIS Innovation Hub and Banca d'Italia (Bank of Italy) earlier this year launching the 'G20 TechSprint 2021' to highlight the potential for technology to tackle challenges in green and sustainable finance; the Monetary Authority of Singapore making 'Harnessing Technology to Power Green Finance' the theme of this year's 'Global FinTech Hackcelerator'; and the BIS Innovation Hub and Hong Kong Monetary Authority partnering six companies as part of a project to build prototype digital infrastructure that can 'enable green investments and help issuers and governments to meet environmental and sustainability goals' ('Project Genesis' – announced in August 2021).
In this Global Government Fintech webinar we asked what governments and public authorities have done – and are doing – to encourage 'green fintech', both within their own borders and also internationally; and explore trends in the intersection(s) between government policy, technology and 'green finance'.
#GreenFintech
Panel
Paola Giucca, Deputy Head of the Retail Payment Instruments and Services Department, Bank of Italy
Paola Giucca is Deputy Head of the Retail Payment Instruments and Services Directorate tasked with the oversight on retail payments and the promotion of the digital development of financial markets through: the analysis of financial and technological innovation and the coordination of Bank of Italy Fintech initiatives and those of its innovation hubs (including the launch of domestic – Milano hub and Sandbox – and international contests in cooperation with other Innovation hubs).
She joined the Bank of Italy in 1984 where she worked in the Research Department, (International monetary and economic Directorate). From 1992 she dealt with major payment system reforms associated with financial European integration and the launch of the Euro, policy issues concerning innovation in retail payments (SEPA and Fintech).
Since she joined the Bank, she has been participating at many national, European (Eurosystem and EC) and international (BIS, World Bank) Committees and Fora.
Theresa Yurkewich Hoffmann, Senior Policy and Innovation Advisor, City of London Corporation, UK
Theresa is a Senior Policy and Innovation Advisor at the City of London Corporation. She works on fintech, lawech, and wider technology concepts such as cloud and data. Theresa has led the Digital Sandbox (a unique collaboration with the Financial Conduct Authority), as well as projects such as Innovation Ambassadors and other tech-focused reports.
………………………………………………………………………………………………………………………………………………………………………………………………………………………………………………………………………………………………………………………………………..
Christoph Baumann, Deputy Head Insurance & Sustainable Finance, State Secretariat for International Finance SIF, Switzerland
Christoph Baumann is Deputy Head of Insurance and Sustainable Finance at SIF. In this role, he represents Switzerland in various international fora, such as the G20 SFWG and the IPSF. He studied economics in Zurich, international law in London, and is both a CFA and FRM chartholder.
———————————————————————————————————
Katherine Foster, Community Director, Open Earth Foundation and Social Alpha Foundation Fellow
A former Climate Diplomat, Katherine has been spearheading impact innovation for 30 years. She has held leadership roles at EU Climate-KIC, the Green Digital Finance Alliance. Katherine contributed to the World Bank's Blockchain Carbon Market Pilot, the Beeck Centre Blockchain Ethics Framework, the UN Secretary General's Task Force on Digital Finance, and is a lead author of the UN Extended Dialogue on BigFintech SDG impacts. Katherine is based in Switzerland and is serving as the Social Alpha Foundation Fellow, as an advisor to the Open Earth Foundation, and a member of the EU Blockchain Observatory, the BIS Digital Green Bond Project Genesis, and the ESMA FISC Working Groups.
Webinar chair: Siobhan Benita, former UK senior civil servant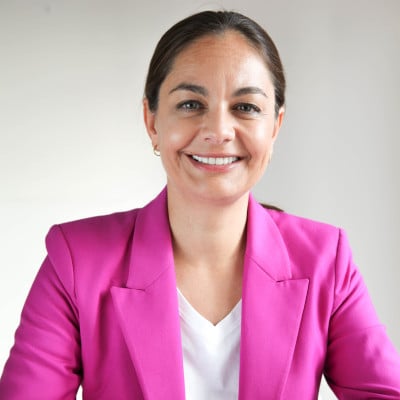 Siobhan Benita was a senior civil servant with over 15 years' Whitehall experience. She worked in many of the major delivery departments, including Transport, Environment, Health and Local Government. She also had senior roles at the heart of Government in the Cabinet Office and HM Treasury, including supporting the then Cabinet Secretary, Lord O'Donnell to lead work on Civil Service reform and strategy. Siobhan left the Civil Service to run as an independent candidate in the Mayor of London election. She subsequently joined her alma mater, Warwick University as Chief Strategy Officer of Warwick in London and Co-Director of the Warwick Policy Lab.