How to make shared services work in the public sector
Image by pexels.com
Knowledge Partner
Read our report on this event
While public service providers manage a unique and specialised set of operations, behind the scenes there are many functions that they share. Back office services like finance, human resources and procurement tasks offer opportunities for organisations to work together to drive a harder bargain and unlock savings.
But many previous shared service initiatives have not provided the benefits that were expected. The National Audit Office has found that plans for shared services to unlock savings were over-optimistic and failed to achieve value for money.
The government has recently refreshed its shared services strategy for government, and this session looked at:
whether the revised plan can deliver improved services for departments
how to measure success
whether existing shared service centres could be expanded to incorporate more of the public sector
Panel
Claire Dove CBE, Crown Representative for the Voluntary Community and Social Enterprise Sector, Government Commercial Function, United Kingdom
As a VCSE Representative, Claire acts as an intermediary between the Government and the voluntary and social enterprise sectors to champion the Social Value Act and an improvement in commissioning practices. Claire was appointed as VCSE Crown Representative in February 2018. As a key player in the social enterprise movement for over 40 years she brings a wealth of experience to the role.
The VCSE's purpose is largely to enable health and care organisations and VCSE organisations to jointly improve ways of delivering services which are accessible to everyone. By making it easier for all communities to access services this will reduce health inequalities
Claire nationally and internationally is known for her work in the sector and for ten years chaired Social Enterprise UK. She worked with government and leaders from the sector to create the first strategy for the Social Enterprise movement. She ensured that Social Enterprises had a voice within Westminster and Whitehall, this included working with the teams to introduce the Social Value Act which is now embedded into many local government frameworks and worked with Cabinet Office and the Department for Digital, Culture, Media and Sport to develop the Social Value Model. After stepping down as chair of Social Enterprise UK Claire became a patron to the organisation.
Claire has received many awards for her role within the sector, which includes an MBE, OBE and also the Queens Lifetime achievement award for Enterprise promotion. Claire was once again honoured in the 2020 New Year's honours list with a CBE.
Mark Thompson, Coordinating Director, Government Business Services, Cabinet Office, United Kingdom
Mark Thompson is the Coordinating Director of Government Business Services (GBS), a business unit within the Cabinet Office that brings together Back Office high-volume transactional expert services, responsible for driving efficiencies and modernising the Civil Service. Mark is also Director of Platforms and Services, a specialist Digital, Data and Technology unit within GBS, that is leading on developing innovative ways to modernise the Civil Service's employee supporting systems, such as recruitment, pensions, learning and payroll and to make the civil service more interoperable. Its systems are currently utilised by 211 public sector organisations and around 560k Civil and Public Servants.
Thomas Elston, Associate Professor, Public Administration, Blavatnik School of Government
Thomas Elston is an Associate Professor of Public Administration at the University of Oxford, where he teaches classes on management and strategy in the public sector. Thomas's research deals with questions of performance, resilience and reform in public services, and he has led several large-scale evaluations of shared service adoption in the UK.
………………………………………………………………………………………………………………………………………..
Paul Sellick, UK Sales & Marketing Director, Sopra Steria
Paul joined Sopra Steria in 2003 as a sales executive, going on to win what was then the largest deal that the company had won to deliver the first national ICT infrastructure for the National Probation Service.
He then progressed his career through business management roles, ending up as a sector director running what was then the company's Local Government, Police and Utilities businesses. Following some years in that role Paul realised that his heart lay in sales rather than business management.
Having established a new Deal Pursuit Team across the UK business, he ran a sales campaign to secure a game-changing deal for Sopra Steria with the Cabinet Office that was the Shared Services Connected Ltd (SSCL) Joint Venture. Subsequent roles saw him established as Sales Director for SSCL, then Sales Director for the UK Public Sector Business. His current role is Sopra Steria UK Sales and Marketing Director
Webinar chair: Richard Johnstone, Executive Editor, Global Government Forum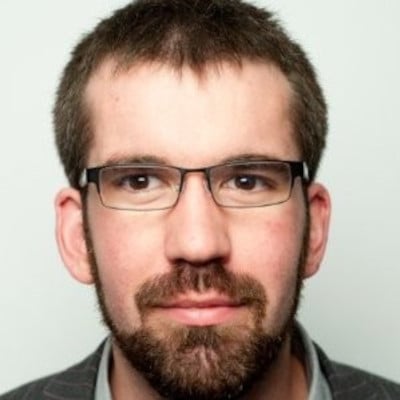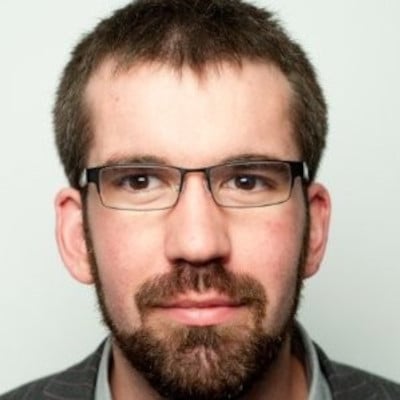 Richard Johnstone is the executive editor of Global Government Forum, where he helps to produce editorial analysis and insight for the title's audience of public servants around the world. Before joining GGF, he spent nearly five years at UK-based title Civil Service World, latterly as acting editor, and has worked in public policy journalism throughout his career.