Maintaining the pace: embedding the gains of pandemic response
Photo by August de Richelieu from Pexels
In most countries, civil servants have a reputation for being slow to adopt new techniques and technologies. But their responses to the pandemic are smashing that stereotype: around the world, officials have moved at breakneck speed to reform business processes and launch new services. Doing so has involved adapting the systems governing activities such as policy development, budgeting and project management, while embracing the culture change required to work from home, engage with new partners and roll out innovative ideas.
So the pace of delivery has been transformed. The next challenge facing civil services is to understand which of these changes represent a pure benefit, and which come with strings attached. Has streamlining due diligence, governance and procurement processes, for example, increased the danger of waste or fraud? And how can successful reforms be embedded into civil service operations, making permanent those improvements in responsiveness and adaptability?
Bringing together civil service leaders from around the world, this webinar will explore how civil services have sped up delivery – and what they've learned along the way. Many have made huge advances since the pandemic arrived: how to hang onto those gains, while safeguarding value for money, proper accountability and effective delivery?
Time
USA/Canada Eastern Time (EST): 09:30 – 10:45
Greenwich Mean Time (GMT): 14:30 – 15:45
Central European Time (CET): 15:30 – 16:45
Eastern European Time (EET): 16:30 – 17:45
Singapore Time (SGT): 22:30 – 23:45
Australian Eastern Standard Time (AEST): 01:30 – 02:45
Public servants can register here for free to attend this webinar
Panel
Webinar chair: Siobhan Benita, former UK senior civil servant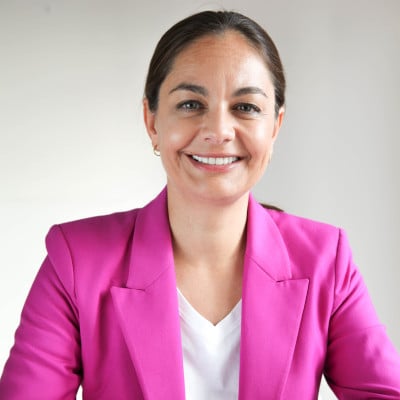 Siobhan Benita was a senior civil servant with over 15 years' Whitehall experience. She worked in many of the major delivery departments, including Transport, Environment, Health and Local Government. She also had senior roles at the heart of Government in the Cabinet Office and HM Treasury, including supporting the then Cabinet Secretary, Lord O'Donnell to lead work on Civil Service reform and strategy. Siobhan left the Civil Service to run as an independent candidate in the Mayor of London election. She subsequently joined her alma mater, Warwick University as Chief Strategy Officer of Warwick in London and Co-Director of the Warwick Policy Lab.
Julie Pierce, Director of Openness, Data and Digital and Director for Wales, Food Standards Agency, United Kingdom
Julie Pierce has been Director of Openness, Data and Digital since 2015. The post was established to drive for the use of modern digital approaches and technologies, taking an open approach, within the agency but also across the food system. Exploitation of Data and Digital is driving change within the Agency, as well as within the global food system, as half our food is imported. Whether food safety or crime, and the FSA as the regulator must play a key role. We are working with industry and regulators globally in exploring technologies such as blockchain, AI, big data, IoT, or APIs to integrate a disparate industry together.
Julie is a member of the FSA Executive, and also has oversight responsibility for the FSA operation in Wales.
Previously Julie was the CIO at Defra. She spent much of her earlier career in the private sector implementing change programmes as a partner at PricewaterhouseCoopers in financial services, pharmaceuticals, defence as well as central government, both in the UK and mainland Europe.
Vesa Lipponen, Chief Information Officer, Ministry of Finance, Finland
Vesa Lipponen is CIO of the Ministry of Finance in Finland. He has worked in the Ministry of Finance from 2017 on development projects and finance. Vesa has experience also from the Ministry of Economic Affairs and Employment and its offices.
His work history covers strategy, development and financing in the field of digitalization of government services. He has several years of experience of Cross-departmental development. He has worked ubiquitous even before the large-scale remote working during the pandemic. And is genuinely excited about the bigger picture and the vision of public services.
"Digitalization is a key factor when it comes to creating customer-centred public services. And the same can be said about the government's own staff and processes. We had the tools before 2020, but we did not utilize them nearly enough. Now we have made some real progress both at a strategic level and in practice."
Matthew Rees, Commercial Hub Director, National Audit Office, United Kingdom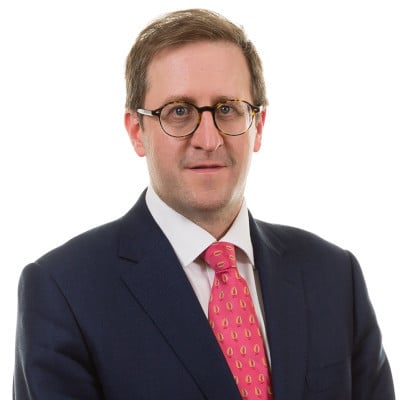 Matthew Rees returned to the National Audit Office (NAO) in 2021 as Director of the NAO's Commercial Hub, having previously served as the NAO's Director of Corporate Finance until 2016. In the intervening period Matthew was the Director of Regulation and Economics at the SSRO, a Ministry of Defence agency, and Senior NED at Gemserv Limited. Matthew is a member of the ICAEW's Supervisory Council, and he has a wide range of private and public sector experience in accounting, corporate finance, competition policy and economic regulation.