Money for net zero: how finance ministries can help support global climate action
Image by pixabay.com
Tacking action on climate change requires coordinated global action – and coordinated global funding. The COP 26 conference in Glasgow took steps towards delivering the $100bn climate finance goal by 2023, but the Egyptian presidency of the forthcoming COP 27 says that it is essential the conference makes "significant progress" on how to provide these funds.
According to the COP 27 presidency, adequate and predictable climate finance is key to climate action, with clear funding needed to help developing countries decarbonise at the pace needed.
This webinar will look the work that governments are doing to provide the funding needed, and look at what further detail is needed to make progress on existing commitments and to build more trust between developed and developing countries.
Private financial institutions and central banks are also moving to realign trillions towards global net zero, and this webinar will examine progress towards this milestone:
What governments are going furthest in providing financial support?
What is best practice in getting central banks and finance ministry to catalyse moves to net zero?
What investment incentives need to be put in place by government?
Public servants can register here for free to attend this webinar
Time
USA/Canada Eastern Time (EST): 09:30 – 10:45
British Summer Time (BST): 14:30 – 15:45
Central European Summer Time (CEST): 15:30 – 16:45
Eastern European Summer Time (EEST): 16:30 – 17:45
Singapore Time (SGT): 21:30 – 22:45
Australian Eastern Standard Time (AEST): 23:30 – 00:45
Panel
Iniobong Abiola-Awe, Director, Department of Climate Change, Federal Ministry of Environment, Nigeria
Biography to follow.
Mattias Frumerie, Head of Delegation to UNFCCC, Ministry of Environment, Sweden
Mattias Frumerie is Sweden's Head of Delegation to UNFCCC and leads climate diplomacy efforts across government. Mr Frumerie is a member of the UNFCCC Standing Committee on Finance. Previous roles include Head of EU Single Market, Head of EU Policy and Head of Strategic communications in the Swedish Ministry for Foreign Affairs, as well as EU advisor in the Prime Minister's Office and postings in Budapest and Brussels.
………………………………………………………………………………………………………….
Peter Odhengo, Senior Policy Advisor, Climate Finance, National Treasury, Kenya
Peter Odhengo is the program coordinator for Financing Locally Led Climate Action (FLLoCA) in Kenya, head climate finance and Green Economy at the National Treasury, as well as the founder of Greening Kenya Initiative Trust, Africa GCF NDAs Network and Delta Alliance Africa Network. He is currently Senior Policy Advisor on Climate Finance at the National Treasury and the founding trustee of Greening Kenya Initiative Trust-Public-Private-Partnership, initiative whose mission is to promote green consumerism through diffusion of green technologies for the advancement of green economy in Kenya. Mr. Odhengo is a Climate Finance and Natural Capital Specialist, with experience over 20 years in development and policy analysis with a focus on impact evaluation in inclusive green growth: agriculture, social and economic development, and environment and natural resources, climate change mitigation & adaptation. Mr. Odhengo led the development of Kenya's first National Policy on Climate Finance (2018) and the draft Green Fiscal Policy Framework for Kenya, undertaken a number of evidence-based policy research in climate change mitigation and adaptation, lead negotiator on climate finance under the UNFCCC during COPs, integrated river basing land use planning, policies analysis, environmental impacts assessments and capacity building in these areas.
Christoph Baumann, Envoy for Sustainable Finance , State Secretariat for International Finance SIF, Switzerland
Christoph Baumann is Envoy for Sustainable Finance at the State Secretariat for International Finance (SIF). In this role, he leads the Swiss government's sustainable finance activities, ranging from negotiations in multilateral bodies and bilateral relations to domestic regulatory projects. Before joining SIF, he worked in executive positions at financial institutions and fintechs. He holds a Master degree in Economics from the University of Zurich, a Postgraduate Diploma in International Law from the University of London, and is both a CFA and FRM charterholder.
———————————————————————————————————
Webinar chair: Siobhan Benita, former UK senior civil servant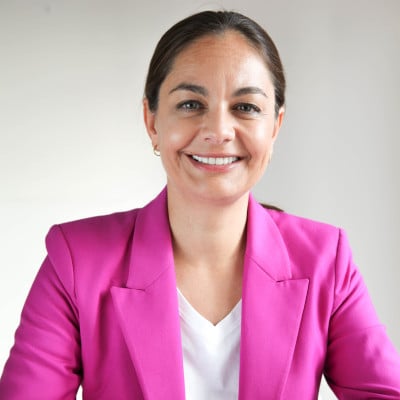 Siobhan Benita was a senior civil servant with over 15 years' Whitehall experience. She worked in many of the major delivery departments, including Transport, Environment, Health and Local Government. She also had senior roles at the heart of Government in the Cabinet Office and HM Treasury, including supporting the then Cabinet Secretary, Lord O'Donnell to lead work on Civil Service reform and strategy. Siobhan left the Civil Service to run as an independent candidate in the Mayor of London election. She subsequently joined her alma mater, Warwick University as Chief Strategy Officer of Warwick in London and Co-Director of the Warwick Policy Lab.