Money for net zero: how finance ministries can help support global climate action
Image by pixabay.com
Read our report on this event
Tacking action on climate change requires coordinated global action – and coordinated global funding. The COP 26 conference in Glasgow took steps towards delivering the $100bn climate finance goal by 2023, but the Egyptian presidency of the forthcoming COP 27 says that it is essential the conference makes "significant progress" on how to provide these funds.
According to the COP 27 presidency, adequate and predictable climate finance is key to climate action, with clear funding needed to help developing countries decarbonise at the pace needed.
This webinar looked the work that governments are doing to provide the funding needed, and looked at what further detail is needed to make progress on existing commitments and to build more trust between developed and developing countries.
Private financial institutions and central banks are also moving to realign trillions towards global net zero, and this webinar examined progress towards this milestone:
What governments are going furthest in providing financial support?
What is best practice in getting central banks and finance ministries to catalyse moves to net zero?
What investment incentives need to be put in place by government?
Panel
Mattias Frumerie, Head of Delegation to UNFCCC, Ministry of Environment, Sweden
Mattias Frumerie is Sweden's Head of Delegation to UNFCCC and leads climate diplomacy efforts across government. Mr Frumerie is a member of the UNFCCC Standing Committee on Finance. Previous roles include Head of EU Single Market, Head of EU Policy and Head of Strategic communications in the Swedish Ministry for Foreign Affairs, as well as EU advisor in the Prime Minister's Office and postings in Budapest and Brussels.
………………………………………………………………………………………………………….  
Christoph Baumann, Envoy for Sustainable Finance , State Secretariat for International Finance SIF, Switzerland
Christoph Baumann is Envoy for Sustainable Finance at the State Secretariat for International Finance (SIF). In this role, he leads the Swiss government's sustainable finance activities, ranging from negotiations in multilateral bodies and bilateral relations to domestic regulatory projects. Before joining SIF, he worked in executive positions at financial institutions and fintechs. He holds a Master degree in Economics from the University of Zurich, a Postgraduate Diploma in International Law from the University of London, and is both a CFA and FRM charterholder.
Sara Tolonen, Financial Specialist, The Coalition of Finance Ministers for Climate Action, Ministry of Finance, Finland
Sara Tolonen is a Financial Specialist in the Coalition of Finance Ministers for Climate Action at the Ministry of Finance in Finland. Finland has been the Co-Chair of the Coalition ever since its establishment in 2018.
Through her role in the Coalition, she has actively been part of the Finance Days under the UNFCCC COPs. She is currently involved in working groups on climate issues, such as the Finnish working group established for green transition finance and the OECD pilot project on carbon neutrality, which aims to develop governance mechanisms to respond better to uncertainty.
Specialized in climate governance at both global and European levels, she holds a Master degree in European Governance from the University of Luxembourg.
———————————————————————————————————
Webinar chair: Siobhan Benita, former UK senior civil servant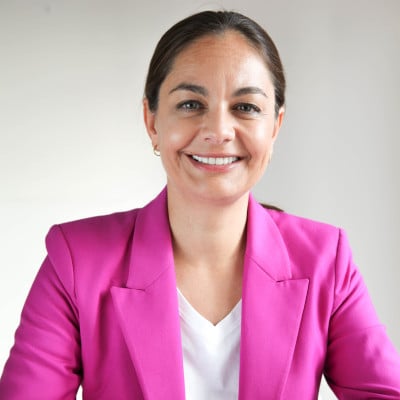 Siobhan Benita was a senior civil servant with over 15 years' Whitehall experience. She worked in many of the major delivery departments, including Transport, Environment, Health and Local Government. She also had senior roles at the heart of Government in the Cabinet Office and HM Treasury, including supporting the then Cabinet Secretary, Lord O'Donnell to lead work on Civil Service reform and strategy. Siobhan left the Civil Service to run as an independent candidate in the Mayor of London election. She subsequently joined her alma mater, Warwick University as Chief Strategy Officer of Warwick in London and Co-Director of the Warwick Policy Lab.