National digital leaders' views on the keys to transformation – Study launch
What do national digital leaders require in order to deliver the benefits of digital transformation? Kevin Cunnington, former director general of the UK's Government Digital Service, has put this question to seven such leaders – finding some strong and widely-held views on both the obstacles and the keys to progress.
In a report produced with Global Government Forum, 'Asking the experts: What do digital leaders need to succeed?', Cunnington explains what he's learned and sets out seven key findings. And he launched that report in a webinar at 13:00 UTC / GMT on Tuesday 11 January 2022 – talking through his conclusions, and answering questions from the live audience.
To carry out his research, Cunnington interviewed national digital leaders from seven countries: Azerbaijan, Canada, Estonia, Israel, New Zealand, Scotland and Singapore. Inviting them to assess their progress in seven fields, he explored their goals, experiences and frustrations, identifying the constraints and challenges that they face in common. His conclusions – presented under chapters covering strategy, funding and capabilities – contain crucial messages not only for digital leaders, but for every civil service executive involved in the oversight or delivery of digital transformation programmes.
Panel
Kevin Cunnington, Former Director General, UK Government Digital Service
Kevin Cunnington was director general of the UK's Government Digital Service (GDS) from August 2016 to July 2019. He then became digital envoy for the UK and director general of the International Government Service, holding those roles until 2021.
Prior to joining GDS, he led a variety of large-scale, global digital transformation programmes. He spent his early career in programming and IT consultancy, later becoming the global head of online for Vodafone Group and director general of the Business Transformation Group at the Department for Work and Pensions (DWP).
Matt Ross
Matt is the Contributing Editor of Global Government Forum, providing direction and support on topics, products and audience interests across GGF's editorial, events and research operations.
He has been a journalist and editor since 1995, beginning in motoring and travel journalism – and combining the two in a 30-month, 30-country 4×4 expedition funded by magazine photo-journalism. Between 2002 and 2008 he was Features Editor of Haymarket news magazine Regeneration & Renewal, covering urban regeneration, economic growth and community development; and from 2008 to 2014 he was the Editor of UK magazine and website Civil Service World, then Editorial Director for Public Sector – both at political publishing house Dods.
Siobhan Benita, former UK senior civil servant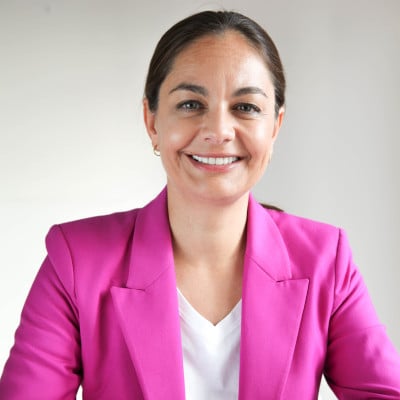 Siobhan Benita was a senior civil servant with over 15 years' Whitehall experience. She worked in many of the major delivery departments, including Transport, Environment, Health and Local Government. She also had senior roles at the heart of Government in the Cabinet Office and HM Treasury, including supporting the then Cabinet Secretary, Lord O'Donnell to lead work on Civil Service reform and strategy. Siobhan left the Civil Service to run as an independent candidate in the Mayor of London election. She subsequently joined her alma mater, Warwick University as Chief Strategy Officer of Warwick in London and Co-Director of the Warwick Policy Lab.