Remote access: Can the move to hybrid working unlock greater diversity?
Picture from picbay.com
Read our report on this event
The move to remote working has upended how civil servants work. With many elements of government administration and policy development moved out of offices at pace in response to the coronavirus pandemic, public service organisations around the world are now developing new policies to balance the benefits of remote work with office attendance when needed.
This shift creates an opportunity for government organisations to use the freedoms of hybrid work to unlock greater diversity. If public officials no longer need to be in offices five days a week, there is scope for greater geographic diversity of recruits. If visits to the office can be planned, then working parents can use the flexibility to better plan childcare. And if working for government no longer requires housing in the often expensive national capitals, people from a greater range of backgrounds can apply for these roles.
This session looked at how government can make the most of the post-pandemic new normal to increase the diversity of its workforce. It looked at:
What plans public sector organisations are putting in place to support hybrid working
How governments can use the new working environment to boost diversity
How remote and flexible working can help unlock other government priorities, such as levelling up in the UK.
Panel
Heather Taylor, Policy Analyst, The Work Foundation
Heather is a Policy Analyst at The Work Foundation, the leading think tank for improving work in the UK. She has a particular interest in workers' rights and protection issues, including the right to disconnect, the gig economy, and post-Brexit regulatory changes. She works across these areas and beyond, ensuring there is a focus on equality, diversity and inclusion in recommendations for both employers and policymakers. In 2021, Heather worked with colleagues from the Work Foundation and the Chartered Management Institute (CMI) on a policy briefing and employer guide to making hybrid work inclusive. More recently she led a research project, funded by City Bridge Trust, exploring the experiences of remote and hybrid working from the perspective of disabled workers. Prior to joining the Work Foundation, Heather worked across various projects within SOAS and Goldsmiths University of London. She graduated from the University of St Andrews in 2018 with MA (Hons) English and Philosophy.
Paula Arroyave, Office of the United Nations Secretary General´s Special Envoy on Disability and Accessibility
Lawyer, specialized in matters of Inclusion, Disability and Diversity. Master in Family Law.
Office of the United Nations Secretary General´s Special Envoy on Disability and Accessibility
Experience in the United Nations System and its related Agencies, with Diplomatic Representatives of the States and Stakeholders in matters of Inclusion, Disability and Diversity, having served as Chief of Staff and currently collaborating with the Special Envoy of the Secretary General of the United Nations on Disability and Accessibility for the world, promoting the rights of persons with disabilities, and being responsible for International Projects in matters of education, childhood, access to justice, political participation, gender, culture, accessibility, among others.
Currently a speaker / facilitator / teacher on matters of Diversity and Inclusion in companies, especially regarding the social and labor inclusion of persons with disabilities.
Bertrand Saint Aubin, Head of Working Conditions and Wellbeing, European Commission
Bertrand has dedicated his career to public service. After having spent almost 10 years in the French Ministry of Finance, he joined the European Commission in Economic and financial affairs during the setting up of the euro area and then joined the Directorate General for Competition and worked on anti-trust cases. He was then called to help shaping the Commission new HR department and coordinated major HR projects. This included the conception of HR policies such as change management, staff development and retention, well-being and learning & development policies. In the context of the recently adopted HR strategy of the European Commission, he is now responsible for enhancing the attractiveness of the workplace, by creating a flexible working environment as well as fostering staff well-being and satisfaction. Bertrand is graduated from the Ecole Polytechnique and from the Ecole Nationale de la Statistique et de l'Administration Economique.
Marie-Josée Kabis, Assistant Senior Director, Centre on Diversity and Inclusion, Treasury Board of Canada Secretariat
Marie-Josée joined the Office of the Chief Human Resources Officer's Centre on Diversity and Inclusion in August 2021 as acting senior director for stakeholder engagement and strategic management.
Prior to this, Marie-Josée spent three years at PSPC's Translation Bureau, where she led the review of the Bureau's business model and pushed the Bureau's vision towards innovation. In her role as director of innovation, Marie-Josée created the first data and innovation strategies and created its first innovation team.
Before this, Marie-Josée held management positions at Service Canada, the Public Service Commission and Health Canada, and started her career in the public service in communications at Employment and Social Development Canada.
Marie-Josée holds a Master's in Public Administration from the École nationale d'administration publique.
Webinar chair: Siobhan Benita, former UK senior civil servant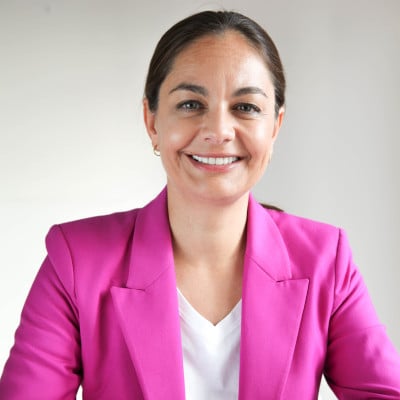 Siobhan Benita was a senior civil servant with over 15 years' Whitehall experience. She worked in many of the major delivery departments, including Transport, Environment, Health and Local Government. She also had senior roles at the heart of Government in the Cabinet Office and HM Treasury, including supporting the then Cabinet Secretary, Lord O'Donnell to lead work on Civil Service reform and strategy. Siobhan left the Civil Service to run as an independent candidate in the Mayor of London election. She subsequently joined her alma mater, Warwick University as Chief Strategy Officer of Warwick in London and Co-Director of the Warwick Policy Lab.