Responding to COP26: the tasks facing civil servants
Picture by freepik.com
Knowledge Partner
Read our report on this event
On 1-12 November, Glasgow hosted COP26: the much-anticipated UN Climate Change Conference, at which national leaders will discuss how to secure global 'net zero' over the coming 30 years. At this GGF webinar, held as the dust settles on the event, senior leaders from governments, international organisations and expert bodies explored how civil services around the world can best respond to the conference's conclusions.
If COP26 realises its objectives, civil servants in almost every country, profession and field will face new policy goals – from greening power generation to monitoring progress against carbon targets; from strengthening national resilience to mobilising climate finance. And if it doesn't agree a way to "keep 1.5 degrees within reach", governments will face a new agenda: that of protecting their populations as climate change continues to accelerate.
With key players including the Americans and Chinese signalling a renewed commitment to the climate change agenda, COP26 looks likely to charge governments with a new and testing set of objectives. At this GGF webinar, the panellists discussed the conference's implications for civil servants everywhere.
Panel
Tomas Anker Christensen, Climate Ambassador, Ministry of Foreign Affairs and the Ministry of Climate, Energy and Utilities, Denmark
Tomas Anker Christensen is the Climate Ambassador of Denmark at the Ministry of Foreign Affairs and the Ministry of Climate, Energy and Utilities. He has been Under-Secretary for Global Challenges, where he was at the head of the establishment of the 3GF – an international partnership for green growth, partnerships and transition. Subsequently, he was Senior Advisor for Partnerships to UN Secretary-General Ban Ki-moon and head of the climate team with responsibility for preparing and conducting the 2014 UN Climate Summit. Following this, he was Assistant Secretary General at the United Nations and chef de cabinet for two presidents of the General Assembly (Mogens Lykketoft and Peter Thomson, respectively) with particular focus on implementation of the Paris Agreement and the UN Sustainable Development Goals. Thereafter, Tomas Anker Christensen served as special advisor to the UN's Special Envoy on Climate Action, Michael Bloomberg and to the Special Envoy on the Ocean, Peter Thomson. Ambassador Christensen has also served as Denmark's ambassador to Iran and to Egypt.
Eddy Pérez, International Climate Diplomacy Manager, Climate Action Network Canada
Eddy Pérez joined Climate Action Network Canada in January 2018 after working in Geneva with the Intergovernmental Panel on Climate Change (IPCC) and as a Climate Action Network International consultant.

He is the International Climate Diplomacy Manager at Climate Action Network Canada.
Eddy is a lecturer at the University of Montreal and teaches Climate justice and international cooperation. Eddy is an expert on climate diplomacy, analyzing and monitoring international climate negotiations from a Canadian and North American perspective.

He chairs the G7 Climate and Energy WG within the G7 Global Taskforce. He sits on the Canadian Domestic Advisory Group (CEDAG) for the Canada-European Union Comprehensive Economic and Trade Agreement (CETA). Eddy holds a Master of Science degree from the Institut national de la recherche scientifique du Québec (INRS).
Eddy loves poetry and attributes part of his passion for climate justice to the work of Eduardo Galeano. One of his favourite quotes from this author is: "Recordar, from the Latin records, to pass back through the heart."

Annika Christell, UNFCCC negotiator, Swedish Environmental Protection Agency
Annika Christell is an environmental lawyer currently working for the Swedish Environmental Protection Agency. She is part of the Swedish delegation in the UNFCCC negotiations, coordinating the agenda items under Mitigation and negotiating the items related to the Nationally Determined Contributions (NDCs) in the Paris Agreement. She is also lead and co-chair in the Mitigation expert groups of the EU and representing the EU in the negotiations for common timeframes for NDCs.
space space space space space space space space
Anna Locke, Principal Research Fellow – Climate and Sustainability, ODI, United Kingdom
Anna Locke is former Director of ODI's Sustainable Environments and Societies programme. She joined ODI in July 2011 after having worked for 19 years in development, 12 of which were based in Mozambique. Anna has in-depth experience of working with market-led agriculture, analysing and advising on how to develop agriculture to promote sustainable growth and reduce poverty, based on principles of competitiveness, market access and inclusiveness. Her focus in recent years has been on land governance and large-scale investment, biofuels and food security.
Jonas Dennler, Global Head of Sustainability Go To Market, SAP
Jonas started his career in 2009 as the global environment manager of SAP. In this role, he was responsible for the corporate CO2 accounting, the roll out of a global environmental management system, and various CO2 reduction initiatives like the Green Cloud, e-mobility or flight offsets. In this role, he was also a member of the Board of Trustees of the Swiss Climate Foundation and a member of the investment committee of the Livelihoods Fund. After positions in Value Engineering, Innovation&Experience and as Strategy Lead for Customer Advisory in MEE, Jonas Dennler now leads the global Go To Market for SAP's sustainable enabler strategy. Jonas also holds a degree in Environmental Physics from ETH Zurich, as well as an Executive MBA in Business Engineering from HSG St. Gallen.
Webinar chair: Siobhan Benita, former UK senior civil servant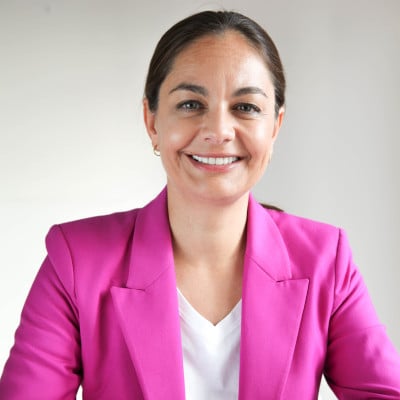 Siobhan Benita was a senior civil servant with over 15 years' Whitehall experience. She worked in many of the major delivery departments, including Transport, Environment, Health and Local Government. She also had senior roles at the heart of Government in the Cabinet Office and HM Treasury, including supporting the then Cabinet Secretary, Lord O'Donnell to lead work on Civil Service reform and strategy. Siobhan left the Civil Service to run as an independent candidate in the Mayor of London election. She subsequently joined her alma mater, Warwick University as Chief Strategy Officer of Warwick in London and Co-Director of the Warwick Policy Lab.