Responsive government: investigating the agility of the civil service in nine countries
Knowledge Partner
Read our report on this event
Few global events in recent history have created as much uncertainty for so long a period as the Covid-19 pandemic. No country has been immune to its effects, and governments everywhere have had to change direction virtually overnight and divert huge effort and resources to respond to the crisis. While the full story of the pandemic's impact will not be known for some time, it is clear that certain countries have been better able to respond and adapt to the ongoing public health emergency than others.
Against this backdrop, Global Government Forum and PA Consulting conducted a survey of more than 850 civil servants across nine countries to assess levels of confidence in their respective civil service's agility and responsiveness to change. The aim of the research was to assess how civil servants rate their own organisation's capabilities in this area, improve their awareness and understanding of the factors that drive adaptability, and pinpoint aspects of international best practice that they can apply to their own strategic planning and operational delivery.
This webinar explored the study's key findings and what they mean for public sector organisations keen to improve their ability to make good decisions in fast-changing circumstances. Does having a long-term strategy that covers adapting to change help in a crisis? Does involving digital experts from the outset make for better policy and services? Could identifying a greater pool of data sources better prepare your organisation to deal with emergencies? And what can be done to improve collaboration between departments and agencies?
By highlighting pockets of best practice and identifying barriers to progress, this event helped delegates to understand the drivers that contribute to their own organisation's responsiveness and considered where adjustments might be made to achieve both quick wins and longer-term improvements.
Download President Glover's presentation materials here
Panel
Paul Glover, President, Shared Services Canada
Paul Glover joined Shared Services Canada (SSC) as President in January 2019. Shared Services Canada is responsible for delivering digital services to Government of Canada organizations.
Paul began his career at Health Canada in 1986, in informatics. He then moved on to health systems management and assumed jobs with increasing responsibility, eventually leadinga number of business units as Director General. From 2007-2008, Paul was with the Privy Council Office's Operations Branch, where he worked on a wide range of social policy issues. Paul then joined the Health Environments and Consumer Safety Branch at Health Canada as Assistant Deputy Minister, from September 2008 to January 2011. From 2011 to 2013, he was Assistant Deputy Minister of the Health Products and Food Branch. From July 2013 onwards, he served as the Associate Deputy Minister of Health Canada and from October 2016 to January 2019, he served as the President of the Canadian Food Inspection Agency.
Over the years, Paul has served on numerous governing bodies, including the Board of Directors of the Queensway Carleton Hospital, the Mental Health Commission of Canada, Canada Health Infoway, the Advisory Board for the Canadian Institutes of Health Research, and the Queen's University Board of Directors for the Centre for Water and the Environment. He has also been a member of the National Academies of Science in the U.S.A, as well as the International Joint Commission.
Paul holds a Master in Business Administration from Queen's University and serves as the Deputy Minister Champion for Brock University.
Alex Richards, Managing Consultant, Leading PA's international Adaptive business with the public sector, PA
Alex leads PA's international Adaptive Edge business, helping public sector organisations respond to an increasingly complex and evolving world. He also leads PA's pillar in complex delivery, and is PA's expert in delivering large complex technology-enabled and digital transformation at national and international scales, with a specialism in analytics and data exploitation.
…………………………………………………………………………………………………………………………………………………………………………..
Grete Kvernland-Berg, Managing Partner, Country Head Norway, PA Consulting Group
Grete leads PA Norway's Public sector practice, and is an expert in delivering digital transformation in the public healthcare sector. She leads large government initiatives redefining citizen services using an user centric approach and co-creation across several public sectors. Grete leads Norway's hub for innovative healthcare service design, and leads transformation of mental health and somatic patient services across local governments and hospitals alongside creating change in the financial models for healthcare.
She holds a Master in Business administration from North University.
Webinar chair: Siobhan Benita, former UK senior civil servant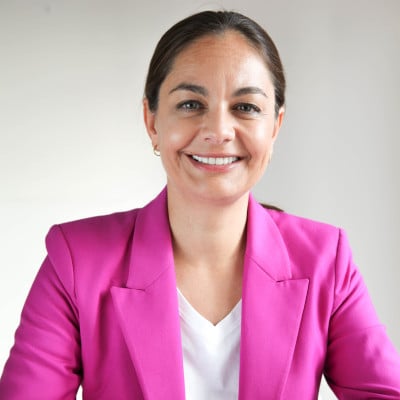 Siobhan Benita was a senior civil servant with over 15 years' Whitehall experience. She worked in many of the major delivery departments, including Transport, Environment, Health and Local Government. She also had senior roles at the heart of Government in the Cabinet Office and HM Treasury, including supporting the then Cabinet Secretary, Lord O'Donnell to lead work on Civil Service reform and strategy. Siobhan left the Civil Service to run as an independent candidate in the Mayor of London election. She subsequently joined her alma mater, Warwick University as Chief Strategy Officer of Warwick in London and Co-Director of the Warwick Policy Lab.