Should governments and public authorities be encouraging crypto payments?
Image by Gerd Altmann from Pixabay
Controversial and volatile, cryptocurrency is digital currency in which transactions are verified and records are maintained by a decentralised system using cryptography, rather than by a centralised authority.
The Bank for International Settlements (BIS) described the crypto universe as being 'in turmoil' in a chapter of its 2022 Annual Economic Report.
Most governments worldwide are currently more associated with working out how to regulate crypto rather than encouraging citizens to use crypto. The European Union (EU), for example, has been developing its Regulation on Markets in Crypto Assets (MiCA) – the first regulatory framework for digital assets in the region. The UN Conference on Trade and Development (UNCTAD) has warned against cryptocurrencies' rise and, in August 2022, proposed several actions aimed at halting cryptocurrency expansion in developing nations.
But examples are emerging of governments and authorities encouraging crypto use. In 2021 El Salvador became the first country in the world to mandate that Bitcoin can be used to pay taxes or buy goods and services. In 2022 the city administration for the Swiss city of Lugano described plans to enable citizens and companies to pay their taxes in cryptocurrency – part of a broader ambition of implementing crypto acceptance for payment of all goods and services in the affluent lakeside city. And in September 2022 the US state of Colorado's revenue department began to accept tax payments in crypto.
This Global Government Fintech webinar will ask questions including:
What are the advantages – to state and citizen – of encouraging crypto use for payments?
Are El Salvador, Lugano (Switzerland) and Colorado (US) trendsetters or likely to be forever outliers?
#GovCryptoPayments
Public servants can register here for free to attend this webinar
Time
USA/Canada Eastern Time (EST): 09:30 – 10:45
British Summer Time (BST): 14:30 – 15:45
Central European Summer Time (CEST): 15:30 – 16:45
Eastern European Summer Time (EEST): 16:30 – 17:45
Singapore Time (SGT): 21:30 – 22:45
Australian Eastern Standard Time (AEST): 23:30 – 00:45
Panel
Webinar chair: Ian Hall, Editor, Global Government Fintech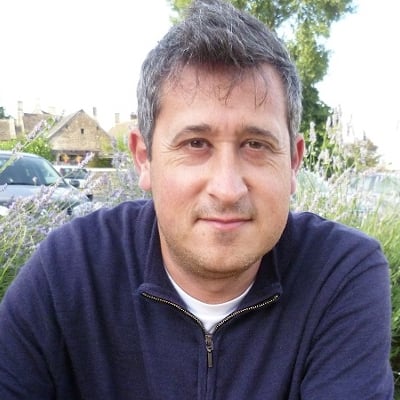 Ian is editor of Global Government Fintech and also writes for media including City AM and #DisruptionBanking. He is former UK director for the pan-European media network Euractiv (2011-2018), editor of Public Affairs News (2007-2011) and news editor of PR Week (2000-2007). He was shortlisted for 'Editor of the Year' at the British Society of Magazine Editors (BSME) Awards in 2010. He began his career in Bulgaria at English-language weekly the Sofia Echo, with his year in the Balkans (1998-1999) sandwiched between a BA in Economics and MA in Urban & Regional Change in Europe (both from Durham University).