A sustainable income: fiscal policies for a green economy
Knowledge Partner
Governments have always used fiscal policy to reshape and develop their economies. And as they seek to improve their nations' environmental sustainability – mitigating climate change, while developing new growth industries – tax and subsidy regimes provide some of their most powerful tools.
Over recent years, for example, many countries have fostered radical changes in citizens' and businesses' behaviour by taxing harmful activities such as hydrocarbon fuel consumption, landfill waste disposal and city centre motoring, while cutting taxes on helpful investments such as electric cars. Meanwhile, subsidy regimes have dramatically boosted spending on emissions-reduction projects such as home insulation and renewable power generation.
As governments' ambitions grow, civil service leaders and expert professionals are considering how to apply fiscal levers to a wider range of activities: carbon capture and storage, agriculture and conservation, for example. Equally importantly, some are thinking through how to withdraw the existing subsidies and tax reliefs supporting carbon-intensive activities while maintaining economic growth, helping workforces to adapt, and providing communities with new income streams.
As civil servants look to realise the goals agreed at COP26, this GGF panel discussion will explore how governments can use fiscal tools to reduce environmental harms and support research, investment and business growth in a new generation of sustainable industries.
Public servants can register here for free to attend this webinar
Time
USA/Canada Eastern Time (EST): 09:30 – 11:00
Greenwich Mean Time (GMT): 14:30 – 16:00
Central European Time (CET): 15:30 – 17:00
Eastern European Time (EET): 16:30 – 18:00
Singapore Time (SGT): 22:30 – 12:00am
Australian Eastern Standard Time (AEST): 01:30 – 03:00
Panel
Dr Nicoletta Batini, Senior Economist, Independent Evaluation Office, International Monetary Fund (IMF)
Biography to follow
Peter Lim, Director, Fiscal Policy Directorate, Ministry of Finance, Singapore
Mr Peter Lim is currently the Director of Fiscal Policy at the Ministry of Finance. Prior to that, he served as Special Assistant to the Deputy Prime Minister and Co-ordinating Minister for Economic and Social Policies. He was also a Deputy Director at the National Population and Talent Division and a Manager in the Singapore YOG Organising Committee.
Mr Peter Lim has a Double degree in Economics and Electrical Engineering from the University of Michigan Ann Arbor, followed by a Masters in Biomedical Engineering from John Hopkins University and a Masters of Laws from the University of London. He is a Sloan Fellow from the Stanford Graduate School of Business, a Lien Fellow, and is a CFA Charterholder.
Miguel Gil Tertre, Head Of Unit Economic Analysis and Foresight, Recovery, Directorate General for Energy, European Commission
Biography to Follow
Joy Aeree Kim, Senior Economic Affairs Officer, Economy Division, UN Environment Programme
Biography to Follow
Valentina Ion, Director Strategy Public Finance Industry, Microsoft
As Director of Government Public Finance Industry, Valentina is in charge of Microsoft sales and industry solutions strategy for this industry, enabling a strong organization that  supports Governments embark on the  Digital Transformation journey based on deep understanding of their industry, drivers and the critical line of business processes. She is also in charge of building and developing strategic partnerships with ICT, Advisory, Academia or International Organizations such as OECD, IOTA, WCO etc.​
​
She has a diverse background in industry sales strategy and execution, partnerships management, marketing and product management as well a business operation and she holds a Master in Finances and Accounting. With more than 21 years' experience in ICT and Business transformation Valentina is passionate about business re-engineering and digital transformation for better economy and society. 
Webinar chair: Siobhan Benita, former UK senior civil servant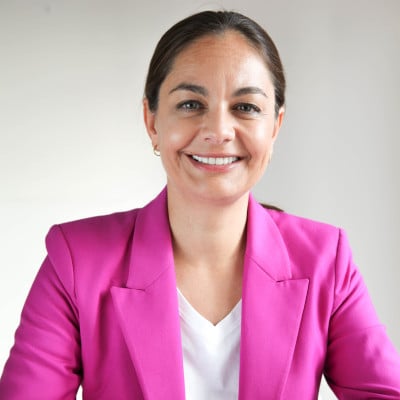 Siobhan Benita was a senior civil servant with over 15 years' Whitehall experience. She worked in many of the major delivery departments, including Transport, Environment, Health and Local Government. She also had senior roles at the heart of Government in the Cabinet Office and HM Treasury, including supporting the then Cabinet Secretary, Lord O'Donnell to lead work on Civil Service reform and strategy. Siobhan left the Civil Service to run as an independent candidate in the Mayor of London election. She subsequently joined her alma mater, Warwick University as Chief Strategy Officer of Warwick in London and Co-Director of the Warwick Policy Lab.