Blockchain-based bonds: what potential for the public sector?
Image by pixabay.com
Blockchain – a digital ledger of information about transactions – is growing in prominence across financial services. Governments and the public sector are also tuning in to this emerging technology's benefits, such as increasing automation and transparency, as well as the reduction of administrative costs.
Examples of supranational and national initiatives in the field of government/public authority bonds are growing in number.
The World Bank launched bond-i – the world's first bond to be created, allocated, transferred and managed through its life cycle using distributed ledger technology (DLT) – in 2018. The European Investment Bank (EIB) issued its first digital bond on a public blockchain in 2021 (partnering Banque de France).
At a national level a blockchain-based reporting system involving Poland's Ministry of Finance was launched to track Polish treasury savings bonds in December 2020. In 2021 German financial authorities successfully tested the use of DLT to settle electronic securities in a trial involving six major international banks. Israel's Ministry of Finance and the Tel Aviv Stock Exchange (TASE) announced in October 2022 that they are to pilot the issuance of state bonds on blockchain. The UK government, which has been exploring blockchain technology to improve public services since 2016, is among the other governments worldwide looking into how DLT can be applied to the government bond issuance.
In a more specific area, the Bank for International Settlements (BIS) Innovation Hub has been exploring blockchain for green bonds alongside the Hong Kong Monetary Authority (HMKA).
This Global Government Fintech webinar will ask:
• Why would governments want to use blockchain for bonds?
• What are the cross-cutting reasons to do so and what are specific examples? (for example related to the environmental/climate-change agenda)
• What are the obstacles to further exploration and implementation?
#GovBlockchainBonds
Public servants can register here for free to attend this webinar
Time
USA/Canada Eastern Time (EST): 09:30 – 10:45
Greenwich Mean Time (GMT): 14:30 – 15:45
Central European Time (CET): 15:30 – 16:45
Eastern European Time (EET): 16:30 – 17:45
Singapore Time (SGT): 22:30 – 23:45
Australian Eastern Standard Time (AEST): 01:30 – 02:45
Panel
Webinar chair: Ian Hall, Editor, Global Government Fintech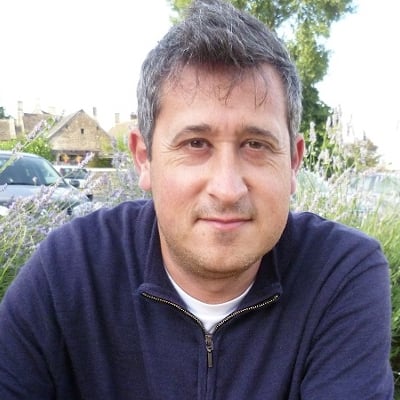 Ian is editor of Global Government Fintech and also writes for media including City AM and #DisruptionBanking. He is former UK director for the pan-European media network Euractiv (2011-2018), editor of Public Affairs News (2007-2011) and news editor of PR Week (2000-2007). He was shortlisted for 'Editor of the Year' at the British Society of Magazine Editors (BSME) Awards in 2010. He began his career in Bulgaria at English-language weekly the Sofia Echo, with his year in the Balkans (1998-1999) sandwiched between a BA in Economics and MA in Urban & Regional Change in Europe (both from Durham University).