Blockchain-based bonds: what potential for the public sector?
Image by pixabay.com
Read our report on this event
Blockchain – a digital ledger of information about transactions – is growing in prominence across financial services. Governments and the public sector are also tuning in to this emerging technology's benefits, such as increasing automation and transparency, as well as the reduction of administrative costs.
Examples of supranational and national initiatives in the field of government/public authority bonds are growing in number.
The World Bank launched bond-i – the world's first bond to be created, allocated, transferred and managed through its life cycle using distributed ledger technology (DLT) – in 2018. The European Investment Bank (EIB) issued its first digital bond on a public blockchain in 2021 (partnering Banque de France).
At a national level a blockchain-based reporting system involving Poland's Ministry of Finance was launched to track Polish treasury savings bonds in December 2020. In 2021 German financial authorities successfully tested the use of DLT to settle electronic securities in a trial involving six major international banks. Israel's Ministry of Finance and the Tel Aviv Stock Exchange (TASE) announced in October 2022 that they are to pilot the issuance of state bonds on blockchain. The UK government, which has been exploring blockchain technology to improve public services since 2016, is among the other governments worldwide looking into how DLT can be applied to the government bond issuance. At a municipal level, in January 2022 the Swiss city of Lugano's public authority issued a six-year bond of up to CHF 100 million (about £88m/$108m) via blockchain in a move being trumpeted by the parties involved as a public sector 'first'.
In a more specific area, the Bank for International Settlements (BIS) Innovation Hub has been exploring blockchain for green bonds alongside the Hong Kong Monetary Authority (HMKA).
This Global Government Fintech webinar asked:
• Why would public authorities want to use blockchain for bonds?
• What are the cross-cutting reasons to do so and what are specific examples? (for example related to the environmental/climate-change agenda)
• What are the obstacles to further exploration and implementation?
#GovBlockchainBonds
Panel
Paolo Bortolin, Deputy Chief Financial Officer, Finance Division, City of Lugano, Switzerland
Paolo is Deputy Chief Financial Officer for the City of Lugano (Switzerland) and member of the city's crypto and blockchain taskforce. He also serves as Treasurer and Board Member at the Global Institute on Innovation Districts Europe. He has extensive experience in both the public and private sectors. He has previously worked as Head of Retail Banking (for Southern Switzerland) at PostFinance SA and as Treasurer for the Republic and Canton of Ticino (Switzerland). Before that he managed private companies and founded an internet start-up (as well as consulting for other start-ups).
Dina Buse, Deputy Director of Financial Market Policy Department, Head of Credit Institution and Payment Services Policy Division, Ministry of Finance, Republic of Latvia
Dina has 15 years' experience across innovation, financial engineering instruments and small- and medium-sized enterprises (SMEs) support programmes. For the past seven years she has focused on the development of financial sector regulation, including banking sector regulation, resolution, payment services and fintech policy.
……………………………………………………………………………………………………………………………..
Nena Dokuzov, Coordinator of Blockchain Technologies and Head of New Economy and Blockchain Technology Project Group, Ministry of Economic Development and Technology, Slovenia
Nena led the preparation of an Action Plan for Blockchain Technology in 2018, a government strategy to identify blockchain-relevant areas, define a regulatory framework and steps necessary for the development of regulation. She is Slovenia's national representative in the European Blockchain Partnership, an initiative to develop a European Union (EU) strategy on blockchain and build a blockchain infrastructure for public services. In 2019 she became Slovenia's Head of Delegation at UNECE (United Nations Economic Commission for Europe) and was a member of a UN/CEFACT (the United Nations Centre for Trade Facilitation and Electronic Business) expert team preparing a white-paper on blockchain and practical implications of the technology for the achievement of the UN's Sustainable Development Goals (SDGs). She was also a member of OECD BEPAB (Blockchain Expert Policy Advisory Board) and a Vice Chair of Advisory Group for Advanced Technologies at UNECE. In addition, she is a member of the International Association for Trusted Blockchain Applications (INATBA) governmental advisory body and project lead of the 'TRACE4EU' project, which was recently selected by the European Commission to participate in the design and implementation of sustainable use cases on the European Blockchain Service Infrastructure (EBSI).
Bruno Batavia, Financial Sector Specialist, Central Bank of Brazil
Bruno works at the Central Bank of Brazil, where he is a member of the Tokenisation Working Group, Central Bank Digital Currency (CBDC) Working Group and the Executive Management Committee of Lift Challenge Real Digital (CBDC Lab). He is currently the Deputy Project Manager of the Digital Real Project (Brazil's CBDC initiative). He leads studies and initiatives related to innovation in financial services, payment systems and market infrastructures, with a focus on emerging technologies such as blockchain / DLTs. He holds a LL.B from PUC-Rio and an MPA from Columbia University in New York City.
Webinar chair: Ian Hall, Editor, Global Government Fintech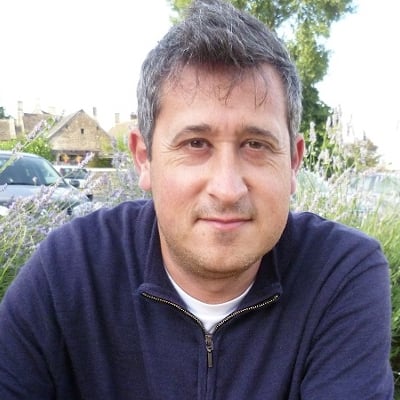 Ian is editor of Global Government Fintech and also writes for media including City AM and #DisruptionBanking. He is former UK director for the pan-European media network Euractiv (2011-2018), editor of Public Affairs News (2007-2011) and news editor of PR Week (2000-2007). He was shortlisted for 'Editor of the Year' at the British Society of Magazine Editors (BSME) Awards in 2010. He began his career in Bulgaria at English-language weekly the Sofia Echo, with his year in the Balkans (1998-1999) sandwiched between a BA in Economics and MA in Urban & Regional Change in Europe (both from Durham University).