Digital ID from a standing start: Online verification for nations without a national ID card
Knowledge Partner
Read our report on this event
One of the essential foundations of digital transformation is a single online identity verification system allowing access to a wide range of public services. Given a common ID platform, digital leaders can much improve accessibility and value for citizens, while building services around user needs and sharing data with confidence. And without one, their progress will always be relatively fragmented, costly and slow.
Even for countries with an existing national ID system – providing a ready-made way of identifying each citizen – building a digital equivalent is a complex task. And for those nations without that shared ID spine running through public service delivery, it's positively daunting: public service providers must be persuaded to re-engineer their use of data, drop their own log-in systems, and place their trust in an emerging replacement. Often, federal structures, weak central digital functions, and questions over accountabilities, funding and public access present further obstacles.
Alongside the UK, USA, Canada, New Zealand and Australia, dozens of nations in Africa, central Asia and Scandinavia face these challenges. And many are creating solutions: Nordic nations are working with their banking sectors, for example, while Scotland develops a 'personal locker' platform drawing on other forms of ID. At this webinar, digital and data leaders explored how best to create an ID verification system from scratch, building the robust framework required to support digital transformation.
Panel
Andri Heiðar Kristinsson, CEO Digital Iceland, Ministry of Finance and Economic Affairs, Iceland
Andri Heiðar Kristinsson is the CEO of Digital Iceland, a cross-functional unit within the Ministry of Finance and Economic Affairs, tasked with leading the digital transformation across the Icelandic government. Mr. Kristinsson is a product and technology visionary with over two decades of experience working in technology and entrepreneurship in Europe and Silicon Valley.
Prior to joining Digital Iceland, Andri was a product lead at LinkedIn in San Francisco and a product manager for SlideShare's mobile apps. Andri also served as the CEO of Travelade, a travel technology startup, as well as the founder and CEO of Icelandic Startups, the leading startup accelerator in Iceland. Andri holds a B.Sc. in electrical and computer engineering from the University of Iceland and an MBA from Stanford University.
Tor Alvik, Subject Director, Digitalisation Directorate, Norway
Tor Alvik has been involved in the development of public sector e-ID solutions since 2005. He has been responsible for the development, management, and operation of the Norwegian ID-gateway and MinID solution.
Today, Alvik is responsible for the strategic development of e-ID in Norway in the public sector, which is the responsibility of the Norwegian Digitalisation Agency, located within the Ministry of Local Government and Regional DevelopmentMinistry of Local Government and Modernisation. DIGDIR for its acronym in Norwegian, is responsible for the harmonization of public sector inter sectoral coordination. The aim is to achieve crosscutting quality, efficiency, user friendliness, openness, and participation, as well as helping the public sector be organized and led in a coherent manner. It provides management consulting for the public sector and operates several websites and shared IT building blocks on behalf of the Government.
He also active internationally and leads the Nordic-Baltic cooperation on e-ID and represents Norway in European Union in the eIDAS, which is the electronic identification and trust services for electronic transactions in the European Union's internal market that requires cross-border authentication mechanisms.
It regulates electronic signatures, electronic transactions, involved bodies, and their embedding processes to provide a safe way for users to conduct business online like electronic funds transfer or transactions with public services.
Helen Raamat, Product Owner, Authentication Services, Information System Authority, Estonia
An eID expert with eight years of competence working in public sector IT and e-Governance solutions. For the past six years I have been mainly focused on eIDAS (European regulation No 910/2014) technical implementation in Estonia. This challenge includes a close cooperation with public e-service providers, trust service providers and partners from other countries.
……………………………………………………………………………………………………………………………………………………………………………………………………………………………………………………………………………………………………………………………………………………
Dr. Saurabh Garg, CEO Unique Identification Authority, India
Dr. Saurabh Garg is the Chief Executive Officer of Unique Identification Authority of India. Prior to this he was Principal Secretary, Agriculture and Farmers' Empowerment, Odisha where he worked on digitalizing agriculture and developing a direct income transfer scheme for farmers. He was worked in the Ministry of Finance, Government of India, where he spearheaded the formation of the National Investment and Infrastructure Fund (NIIF); worked on improving the Foreign Direct Investment (FDI) policies; preparing the framework for digital payments; revamping of the gold sector policies and led the negotiations for the Bilateral Investment Treaties (BITs). He has been a member of Expert Committees / Working Groups set up by the Ministry of Finance, Niti Aayog, RBI and SEBI on 'Social Stock Exchanges'; 'Integration of Commodities Spot and Derivatives Markets; 'Promotion of Digital Payments'; and 'Framework regarding Virtual / Crypto Currencies'. He has also worked in the areas of developing urban and industrial infrastructure.
Dr. Garg is an IAS officer of Odisha Cadre and has over 30 years of experience at different levels of Government – District, State and the Central Government as well as in the Private Sector. He has also worked as Adviser with the World Bank in the office of the Executive Director for India in Washington DC. He has been the Chairman / Managing Director of Public Sector Companies.
Miguel Carrasco, Global Leader, Center for Digital Government, BCG
Miguel Carrasco is a Managing Director and Senior Partner at Boston Consulting Group. He is the global leader for BCGs Center for Digital Government and the regional leader of BCG's technology practice in Asia-Pacific. He has extensive experience in private and public sector transformations and has led projects across a range of topics including digital product and services, customer service excellence, public sector modernisation initiatives, digital innovation, digital identity, digital economy, artificial intelligence and the future of work.
In Australia, he has worked across a range of sectors including social services, tax, employment, education, industry and defence. He has also supported digital transformation projects in NSW, Victoria, Queensland and the Australian Capital Territory. Internationally, Miguel has worked with a range of governments, including the UK, Canada, UAE, Saudi Arabia, Qatar, Denmark, the Netherlands, Singapore, India, Bangladesh, Malaysia and Indonesia. He has also hosted a number of study tours to Estonia, the USA and New Zealand.
Miguel is a member of the Business Council of Australia's (BCA) Skills, Education, and Flexibility Committee and Innovation Taskforce and is a member of the Digital Identity Ministerial Advisory Committee for the NSW Government. Miguel holds a Master of Public Policy from the University of Sydney and a Bachelor of Accounting from UTS Sydney.
Webinar chair: Siobhan Benita, former UK senior civil servant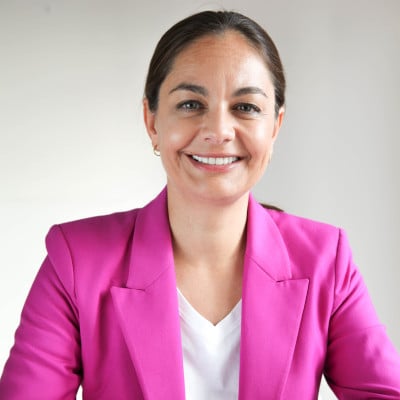 Siobhan Benita was a senior civil servant with over 15 years' Whitehall experience. She worked in many of the major delivery departments, including Transport, Environment, Health and Local Government. She also had senior roles at the heart of Government in the Cabinet Office and HM Treasury, including supporting the then Cabinet Secretary, Lord O'Donnell to lead work on Civil Service reform and strategy. Siobhan left the Civil Service to run as an independent candidate in the Mayor of London election. She subsequently joined her alma mater, Warwick University as Chief Strategy Officer of Warwick in London and Co-Director of the Warwick Policy Lab.