Keeping track of fintech: how should governments measure fintech's growing importance?
Read our report on this event
Organised by:
Governments worldwide are putting increasing focus on fintech: both in terms of encouraging the growth of fintech ecosystems but also exploring and experimenting with their own use of fintech to improve their operations and the delivery of citizen services.
The fintech boom has, naturally, been accompanied by reports ranking fintech hotspots and private-sector investment trends. But public sector engagement and investment in fintech is less consistently tracked.
One example of an index that has sprung up is the Arab Monetary Fund's 'Index of Modern Financial Technologies in the Arab Countries', which was launched in 2021 to 'shed light on developments in financial technology and digital financial services'.
But, globally, which measures can – and should – be used to track and measure governments' investment in fintech solutions? What experiences can governments share – and learn from – when it comes to comparing fintech investment across borders?
#GovernmentFintech
Panel
Dr. Nouran Youssef, Senior Financial Sector Specialist, Arab Monetary Fund
Dr Nouran Youssef is a senior financial sector specialist at the Arab Monetary Fund (AMF), based in UAE.
In her current role she provides support to Arab countries in fields of Fintech, digital financial transformation, and digital financial inclusion. Moreover, she initiated the creation and development of the AMF's 'FinxAr' index – a regional fintech index to track the development of the fintech sector in Arab countries.
A regular speaker in international fora, Dr Youssef has co-authored numerous fintech publications related to the Arab region, such as Open Banking & Open Finance, CBDCs, Digital Customer On-Boarding, as well as the tri-lingual (Arabic, English and French) fintech glossary; in addition to delivering regular training sessions on topics including fintech.
Prior to joining the AMF in 2016 she spent almost 12 years as Deputy Debt Manager for the Ministry of Finance in her native Egypt.
Mahesh Uttamchandani, Practice Manager, Financial Inclusion & Access to Finance, Finance, Competitiveness and Innovation Global Practice, World Bank
Mahesh Uttamchandani is the Practice Manager for Financial Inclusion & Access to Finance in the Finance, Competitiveness, and Innovation Global Practice at the World Bank Group. In this role, he manages the World Bank Group's global work on Payment & Market Infrastructures, Responsible Financial Access and Credit Infrastructure. He also jointly leads (with an IFC co-Head) the Universal Financial Access 2020 initiative.
Mahesh is the Chair of the International Committee on Credit Reporting and oversees the World Bank's Insolvency & Creditor Rights Task Force.
Mahesh joined the World Bank's Legal Vice Presidency in 2006, and has since held various positions at both the World Bank and IFC.
Prior to joining the WBG, Mahesh worked at the EBRD and as a commercial litigator at a leading Canadian law firm.
Mahesh is a member of the Executive Committee of CGAP, a board member of the legal journal, International Corporate Rescue, and a board member of INSOL International. He has published and taught at the university level and lectured extensively in North America, Europe, and Asia.
Professor Bonnie Buchanan, Head of the Department of Finance and Accounting, Surrey Business School and Director, Surrey Business School Fintech Centre
Professor Bonnie Buchanan is Head of the Department of Finance and Accounting at Surrey Business School and a Professor of Finance. She is also director of the new Fintech Centre at Surrey Business School and is a member of the Centre of Digital Economy. In 2018-2019, Professor Buchanan served as the Fulbright-Hanken Distinguished Chair of Business and Economics at the Hanken School of Economics, Finland. Her research topic was fintech in the Nordics. She has also served as a visiting researcher. Prior to this, Professor Buchanan worked at Seattle University where she was the Howard Bosanko Professor in International Finance and Economics and the George Albers Professor. She has published in leading international journals including the Journal of Corporate Finance, Journal of Business Ethics and American Business Law Journal. Her research on shareholder proposals has been recognised with the Hoeber Memorial Award for Outstanding Article in American Business Law Journal and her work has been cited in the Financial Times. She has research expertise in fintech, AI in financial services, securitisation, CSR and the Metaverse and financial services. She has also taught in Australia and Russia. Professor Buchanan also appears in the media on fintech and AI issues, and has testified before the US House of Financial Services Committee on algorithmic bias. She is the recipient of a £233,000 Innovate UK research grant on a project titled, 'Creating a Sustainable Economic Recovery to Covid in the UK Mortgage Market: Applying an AI Lens'.
Sam Sharps, Executive Director, Technology and Public Policy, Tony Blair Institute for Global Change
Sam Sharps leads the Institute's work across all elements of technology and public policy. Sam started his career in the British government. In a decade working as an official, his principal focus was on communications and technology, including a period with telco Cable & Wireless. On leaving government, Sam first consulted for a number of technology and utility firms, then moved to work in house for Apple. Over six years Sam developed Apple's public policy positions in Europe and led engagement between the company and political stakeholders.
Sam is particularly interested in finding practical ways to apply the power and potential of technology, and in working with technology companies to find lasting ways to positively affect people's day-to-day lives all over the world.
Webinar chair: Siobhan Benita, former UK senior civil servant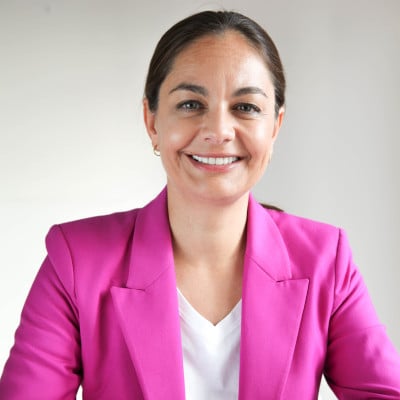 Siobhan Benita was a senior civil servant with over 15 years' Whitehall experience. She worked in many of the major delivery departments, including Transport, Environment, Health and Local Government. She also had senior roles at the heart of Government in the Cabinet Office and HM Treasury, including supporting the then Cabinet Secretary, Lord O'Donnell to lead work on Civil Service reform and strategy. Siobhan left the Civil Service to run as an independent candidate in the Mayor of London election. She subsequently joined her alma mater, Warwick University as Chief Strategy Officer of Warwick in London and Co-Director of the Warwick Policy Lab.