Upskilling the public sector workforce: how government can develop the talent it needs
Image by freepik.com
Knowledge Partner
Read our report on this event
Many governments around the world are facing recruitment challenges as a number of issues – public finance pressures, rising inflation, and the so-called great resignation – combine to make it harder for governments to find and retain the talent it needs.
In this predicament, governments need to ensure that they are making the most of the staff and talent that they already have. This means developing plans for both the upskilling of staff – providing them with better skills to do their current jobs better – and reskilling – providing people already employed by government departments and agencies with the skills they need for new roles – so that public sector organisations can access to the skills they need without having to use often time-consuming and convoluted recruitment processes.
This webinar hosted with Coursera provided a guide to how to develop upskilling and reskilling policies that can ensure government has the skills it needs.
Join this session to hear from Coursera and other experts on workforce upskilling and reskilling, and the lessons for the public sector.
Register now to find out:
• How online training can help staff develop the skills they need.
• How public sector organisations have used online training to deliver workforce development programs that are accessible, equitable, and scalable.
• How government can partner with businesses and education institutions to ensure that local economies have the skills needed for growth and innovation.
Panel
Israel Pastor Sainz-Pardo, Deputy Director of Learning, Learning Sub-Directorate, Ministry of Finance and Civil Service, National Institute of Public Administration (INAP), Spain
Mr. Pastor has twenty plus years of experience as a Senior Manager in the Spanish State Public Administration, having served in different positions at the Ministry of Culture, Ministry of Health, Ministry of Environment, Ministry of Finance and at the Ministry of Justice for the five last years. He was the Director of the Centro de Estudios Jurídicos (CEJ), the Centre for Legal Studies, which is the official national school of the Spanish Administration of Justice, pertaining to the Ministry of Justice. Later, he was appointed as the chief of staff of "Subsecretrio de Justicia" (Permanent Secretary of the Ministry of Justice). Currently he is the director of the Learning department of the National Institute for Public Administration of Spain. The main areas of interest in his career are efficient and innovative management. As for training as a key agent of change in his current position as Deputy director for Learning at INAP, he is interested on improving and streamlining the management of training programmes in terms of budgetary, human resources and organisational development, and on delivering varied and quality training activities for senior civil servants, including managers, or prosecutors, court managers, and related scientific experts in Spain. His main field of expertise is leadership in the organisation. Performance, coordination and cultural change and innovation in public organisations are key topics in his carreer. He speaks fluent English and French, in addition to his native Spanish. He sings songs and plays acoustic guitar.
Eyal Ram, Deputy Director General and Director of the Teaching Staff Administration, Ministry of Education, Israel
Mr. Eyal Ram is the Deputy Director General of the Israeli Ministry of Education and In-Charge of the Educational Workers Administration at the Ministry. He is responsible for the entire continuum of teacher development, from training in academic institutions, through absorption in the schools, to accompanying their professional development throughout their careers, including work force administration. Eyal is responsible for about 200,000 teachers in schools and kindergartens, 30 academic institutions, 30 Haredi seminaries, 67 in-service training centers, about 50,000 students and 7,000 teacher trainers, 5,000 school principals and 900 inspectors, about 40,000 interns and volunteers as well as 5,000 young assistants.
Prior to his role at the Ministry of Education, Eyal was the Executive Director of the Center for Democratic Education and conducted 20 change processes in Holon for disseminating PBL pedagogy in the spirit of HTH, while at the same time consulting for and leading processes of establishing and changing educational systems, schools, institutions and trainings. In the context of his many roles in the Center for Democratic Education, Eyal directed the Greenhouse for Educational Entrepreneurship – an academic program of the Center for Democratic Education with the Kibbutzim College – for training educators and teachers.
Currently, Eyal one of the leaders the promotion of the teaching profession status in Israel via a ministry-wide committee chaired by the Minister and the Director General, in which he develops career paths for teaching personnel at all levels.
Vicky Elliott, Deputy Director, Public Sector Leadership, Leadership College for Government, Cabinet Office, United Kingdom
Vicky oversees the Leadership College for Government's work to deliver programmes and build networks for the most senior leaders in the UK's public sector. The Leadership College is part of the UK Civil Service's campus for skills, providing leadership and management training for civil servants and senior public sector officials.
She joined the team in 2020 having worked in a wide variety of roles and organisations across the UK Civil Service, ranging from supporting the Government Chief Scientific Adviser in his international work and driving education and research policy, to leading climate change trade missions and working with senior leaders on diversity and inclusion.
Emmanuel Kgomo, Chief Director in the Department of Public Service and Administration, South Africa
Mr Emmanuel Kgomo is a Chief Director in the Department of Public Service and Administration. He heads the Batho Pele (People First) Unit, whose focus is on the professionalisation of the public service through the Batho Pele programme.
Mr Kgomo's first office in a government department was at the Presidency in 2000-2003. He then moved to Gauteng where he launched the Community Development Workers' programme in the Provincial Government between 2003-2004, and was located in the then Department of Development Planning and Local Government (currently the Department of Cooperative Governance and Traditional Affairs). He joined the Department of Public Service and Administration (DPSA) in November 2004. In 2005 he launched the Community Development Workers Programme nationally. He transferred from the Ministry into the Department in 2006 where he joined the Service Delivery Branch, his present location.
He has coordinated the National Batho Pele Excellence Awards in the DPSA since their inception in 2013, and is passionate about professionalising the public service – especially the cultural aspects
Kyle Clark, Senior Product Marketing Manager, Coursera
Kyle Clark leads Product Marketing for Coursera for Government, where he helps shape the strategy, solutions, and product roadmap for Coursera's public sector partnerships in more than 100 countries. Previously, he worked with governments, business, and universities on five continents to build skill development programs with Coursera. Prior to joining Coursera, Kyle managed a deep technology startup program at UC Berkeley and co-led an education and workforce development initiative, Higher Expectations, in the U.S. He started his career as a management consultant in Accenture's Strategy group. He received a MBA from the University of California, Berkeley Haas School of Business and a BA in History and Policy Studies from Rice University. He is based in Cape Town, South Africa
Webinar chair: Siobhan Benita, former UK senior civil servant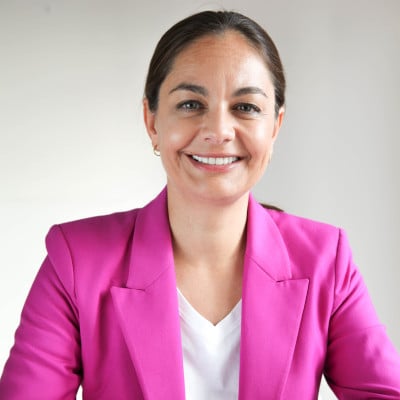 Siobhan Benita was a senior civil servant with over 15 years' Whitehall experience. She worked in many of the major delivery departments, including Transport, Environment, Health and Local Government. She also had senior roles at the heart of Government in the Cabinet Office and HM Treasury, including supporting the then Cabinet Secretary, Lord O'Donnell to lead work on Civil Service reform and strategy. Siobhan left the Civil Service to run as an independent candidate in the Mayor of London election. She subsequently joined her alma mater, Warwick University as Chief Strategy Officer of Warwick in London and Co-Director of the Warwick Policy Lab.