Buildings for the future – reworking the public service office for the flexible working era
Image by pixabay.com
Knowledge Partner
Read our report on this event
The move to working from home for many during the coronavirus pandemic has catalysed a number of changes in how the public sector works. Even as countries have emerged from lockdowns, many people want to keep working from home, and public sector organisations have embraced the changes to help with their employees work life balance.
This era of flexible working means that public sector offices need to be rethought. As people work from home more, the old requirement for rows of desks has changed. Now offices need collaboration spaces for officials to work together when they are in the office – and to dial into meetings when they are not. This event looked at how governments are responding to this challenge in their own office estate in order to make sure that their employees remain happy in appropriate accommodation. This looked at how buildings are being retrofitted to respond to the new needs, and how plans to develop new facilities are being rethought to make sure they are up to date for the era of Teams and Zoom. And it provided insight on how the growth of remote teams can be managed through appropriate facilities.
The webinar covered:
How public and civil service offices are being rethought to make the most of new flexible working rules
How technology is enabling new working procedures across public sector offices
How public sector organisations are rethinking their estate strategy to make the most of workforce flexibility
Panel
Stephan Déry, Assistant Deputy Minister, Real Property Services, Public Services and Procurement Canada
Stéphan Déry is the Assistant Deputy Minister of Real Property Services for Public Services and Procurement Canada (PSPC). He is passionate about real property and has built a long public sector career in this domain.
As a service provider to the Government of Canada, Stéphan is committed to collaboration and engagement with both internal and external partners. For example, in an effort to reach out to the Canadian real property community, he is leveraging the support of the Government's Regional Federal Councils to further advance shared priorities and foster collaboration.
In his role as assistant deputy minister, Stéphan is responsible for the delivery of the entire suite of real property services to 102 Canadian federal departments and agencies. This includes office accommodation, project management, real estate services and specialty services (geomatics, environmental, architectural and engineering), the management of multiple federal engineering assets (bridges, dams, highways and dry docks), as well as the acquisition and disposal of federal real property.
Stéphan is honoured to serve as co-chair (on the Deputy Minister's behalf) of the annual joint meeting between the Canadian Construction Association and the Government of Canada, who have been meeting and collaborating together for over 50 years. He is also a staunch supporter of The Workplace Network, an international community of senior public sector real estate executives, for which he is the current President.
In addition, Stéphan is a board member on the Canada Green Building Council, a member of The National Advisory Council for the Building Owners and Managers Association, a board member of L'Association des gestionnaires de parcs immobiliers institutionnels, and the co-chair of the Federal, Provincial and Territorial Real Property Committee.
Martin Bourke, Commissioner and Head of Estate Management, Office of Public Works, Ireland
Martin Bourke is Head of Estate Management with the Office of Public Works (OPW), Ireland where he holds responsibility for the management and maintenance of one of the largest property portfolios in the country. This portfolio embraces office accommodation, police & coastguard facilities, commercial warehousing, heritage properties and museums. He also holds responsibility for the acquisition and disposal of public service property. As a career civil servant with almost 40-years' experience, Martin has acquired extensive experience in major capital project delivery, portfolio planning, commercial negotiation, industrial relations, public service procurement and corporate governance. As Head of Estates with OPW, and also a qualified human resources practitioner, Martin has a keen awareness of the need for a careful balance to be struck between an efficiently managed property portfolio and the needs of the people who work in those properties.
Educated in Technological University Dublin, Martin also holds a Master's Degree in Business Studies (MBS) from the Michael Smurfit Graduate School of Business, UCD; is qualified in Company Direction from the Institute of Directors, UK and has completed an executive leadership course in John F Kennedy School of Government, Harvard, USA.
Martin is a graduate of the Chartered Institute of Personnel and Development and is also a member of various professional bodies and networks including PuRE-net (The European Public Real Estate Network), The Workplace Network (International forum for senior property executives in the public service), the British Council for Offices (BCO) and the Institute of Directors in Ireland. In addition, Martin is statutorily appointed as one of the Commissioners of Public Works in Ireland.
Kate Guthrie, Deputy Director Workplace Experience and Smarter Working Programme Director, Government Property Agency, United Kingdom
Kate is the Deputy Director of Workplace Experience and the Smarter Working Programme Director at the Government Property Agency in the UK. Pre-COVID, Kate led the Cabinet Office's work to support departments in putting flexible and remote working arrangements in place, and she's been closely involved in managing the shift to remote working throughout the pandemic.
………………………………….
Andy Holdsworth, Head of Group Property, Department for Transport, United Kingdom
Andy Holdsworth is Head of Group Property at Department for Transport. Andy is a Chartered Surveyor with over 30 years' experience in the central government sector. His role at DfT has covered Strategic Asset Management, Facilities Management and Acquisitions and Disposals, including land purchases for the HS2 project. He has recently led the re-occupation of the Department's London Office Hub building after a major refurbishment to support smart working and the procurement and design of two new DfT Office Hubs in Leeds and Birmingham.
Andy's previous roles within Government have included Ministry of Justice where he led on property for Prison Estate Transformation, and the Foreign, Commonwealth & Development office where he led on asset management across Europe and Asia. Andy started his career in the Valuation Office Agency where he held various leadership roles covering specialised and commercial property valuation work.
………………………………………………………………………………………………………………………………………………………
Dean Smith, Joint Managing Director (UK & Europe), WT Partnership
Dean Smith is the Joint Managing Director (UK & Europe) of WT Partnership, an independent international FM, project and cost consultancy.
Dean is a Chartered Surveyor with over 30 years' experience in providing practical strategic advice to a wide range of public and private sector clients both in the UK and overseas, including BUPA, General Electric, Royal Bank of Scotland, numerous NHS Trusts, Zoological Society of London, Manchester Airport, Ministry of Defence, Ministry of Justice and HM Courts & Tribunal Service and charity organisations.
Throughout Dean's career he has promoted innovation and managed change where this provides tangible benefits to clients in achieving their organisations' objectives.
Webinar chair: Richard Johnstone, Executive Editor, Global Government Forum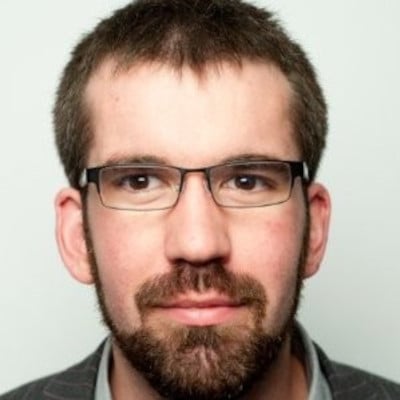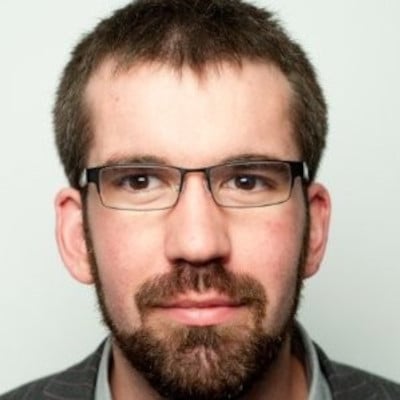 Richard Johnstone is the executive editor of Global Government Forum, where he helps to produce editorial analysis and insight for the title's audience of public servants around the world. Before joining GGF, he spent nearly five years at UK-based title Civil Service World, latterly as acting editor, and has worked in public policy journalism throughout his career.