Digital takeoff: how governments can help SMEs make the most of tourism's revival
Knowledge Partner
Read our report on this event
The tourism industry has begun to recover from the impact of a once-in-a-century pandemic. Countries around the world are reopening their borders and reducing their restrictions on what visitors need to do to enter the country.
This is good news for the businesses that rely on tourism, both the firms that sell directly to holidaymakers, and those in the supply chain. Many of these are also small- and medium-sized enterprises who struggled during the lockdown and restrictions over the last two years.
However, many firms are not set up to maximise the benefits of the return of visitors. -They often lack the digital tools and skills they need to flourish in the 21st century. This could hinder their development and – given tourism's vital role in many national economies – hold back growth.
This session with knowledge partner Mastercard looked at what the sector – and government – can do to ensure that a sustainable and inclusive recovery for tourism benefits SMEs. It shared information on Mastercard's Tourism Innovation Hub, which is being formed in Spain to co-design technology solutions for the sector and look at what countries have been at the forefront of helping close the digital adaptation gap for tourism businesses.
Register to find out:
How governments can help unlock the benefits of tourism across their economies, including addressing economic inequality by supporting locally-owned businesses.
The challenges to digital adoption for SMEs – and how they can be overcome.
International best practice in supporting tourism SMEs to be able to weather the cyclical nature of the sector.
Panel
Natalia Bayona, Director, Innovation, Education and Investments, World Tourism Organisation (UNWTO)
Natalia Bayona leads the innovation, education and investments strategy of UNWTO, the UN specialized agency for the promotion of sustainable tourism. With a diverse background on politics, destination management and business, she has become the first innovation director at UNWTO, has introduced entrepreneurship and education as key factors for tourism and development, and has positioned UNWTO as an innovation benchmark within the wider United Nations system as recognized by the UN Chief Executive Board (CEB) in 2020. Her work consists on identifying the most disruptive startups and investment projects and matching them with Member States and leading corporations. As an advocate of youth and technology, she seeks to make entrepreneurs grow for a promising future in all regions.
Linda Mannerby, Senior Sustainability Manager, Visit Sweden
Linda is responsible for running and managing the sustainability work, both nationally and globally, at Visit Sweden. Visit Sweden is a marketing company for the Swedish tourism industry. The company is owned by the Swedish state via the Ministry of Trade and Industry. Linda most recently came from a role as Head of Sustainability within Grant Thornton where she developed and implemented the company's integrated sustainability strategy and worked as a senior advisor in various customer assignments. She has experience from different industries and sizes of companies and where she has helped to develop and integrate sustainability in their business.
During her time at Grant Thornton, she built up a network for companies in Sweden about sustainable business with the aim of increasing knowledge and getting more companies to develop their sustainability work, collaborated with a student network to educate more university students about sustainability and represented Grant Thornton in Impact Summit Advisory Board for Dagens Industri and Center of Excellence Grant Thornton International. Linda has an MSc in Economics and over the years, Linda has also studied Leadership Program at Novare Potentials, Sustainability Strategy & Innovation at Stockholm School of Economics Executive Education and sustainable development and environment at Stockholm University.
Dante Mossi, Executive President, Central American Bank for Economic Integration
As of December 1, 2018, Dr. Mossi of Honduran nationality holds the position of Executive President of the Central American Bank for Economic Integration (CABEI). It is the highest authority of the administration and the legal representative of the institution.
Dr. Dante Mossi holds a Ph.D. in Economics with a specialization in Public Finance from Vanderbilt University; a Master's Degree in Economics with specialization in Econometrics from Duke University and a degree in Electrical Engineering from the National Autonomous University of Honduras.
Euchar Sultana, Chief Information Officer, Ministry for Tourism, Malta
Mr. Euchar Sultana is a Senior Technology Change professional with experience leading transformation projects across various sectors. Have worked with senior stakeholders and high performing teams across rapidly changing environments – planning strategic initiatives, setting and implementing strategic direction and successfully implementing large scale digital programmes.
——————————————————————————————————————–
Webinar chair: Siobhan Benita, former UK senior civil servant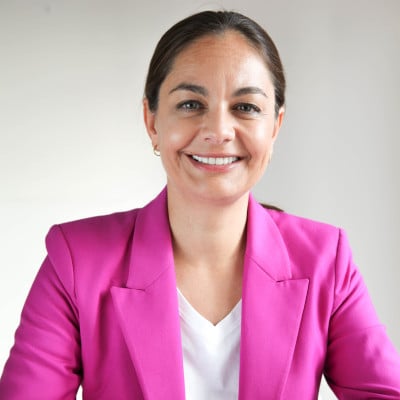 Siobhan Benita was a senior civil servant with over 15 years' Whitehall experience. She worked in many of the major delivery departments, including Transport, Environment, Health and Local Government. She also had senior roles at the heart of Government in the Cabinet Office and HM Treasury, including supporting the then Cabinet Secretary, Lord O'Donnell to lead work on Civil Service reform and strategy. Siobhan left the Civil Service to run as an independent candidate in the Mayor of London election. She subsequently joined her alma mater, Warwick University as Chief Strategy Officer of Warwick in London and Co-Director of the Warwick Policy Lab.