Early intervention: how the public sector can work together to unlock prevention
Colleagues giving a fist bump
Knowledge Partner
Read our report on this event
Public bodies are charged with meeting people's needs – but the level of need is typically decided by factors well outside their control. And while the value of preventive work is widely recognised in some fields – between healthcare, social care and public health providers, for example, and between police, probation and social services – the level of collaboration between public bodies operating in a particular geographical footprint varies widely across the country.
At this session, the expert panel considered how today's policy environment and emerging technologies could support stronger preventive work and strategic collaboration at the local level, helping to address social and economic problems at source.
The session looked at:
The challenges to putting early intervention programmes in place
Lessons from where collaboration has worked – and hasn't
The support that central government would need to provide to unlock prevention
How local organisations can work together on the ground to better map need in their areas
Panel
Andrew Kerr, Chief Executive Officer, City of Edinburgh Council
Andrew is the Chief Executive Officer the City of Edinburgh Council. He began his local government career with Falkirk District Council. His 38-year Public Sector Career has since included a career in Leisure where he became the Director of Leisure and Culture at Birmingham City Council and President of The Institute of Leisure Management and he has been CEO at four major local authorities in North Tyneside, Wiltshire, Cornwall and his current job in Edinburgh since July 2015. He is also the Scottish Trustee on the UK board of the National Society for the Prevention of Cruelty to Children.
He has delivered a £900m joint venture in waste management and has led transformation programmes in his last four authorities worth more that £200m. Andrew led the UKs first rural devolution deal in Cornwall worth £1.8bn and has now delivered the successful Edinburgh and South-East Scotland City Deal worth £1.2bn to the Edinburgh and South East Scotland Economy.
He is currently leading a £147m Transformation Programme for the council and the delivery of its business plan and is at the heart of Edinburgh's City Vision 2050 initiative and has led the Councils response to the global Covid pandemic.
James Binks, Assistant Chief Executive, Manchester City Council
James leads on all aspects of policy and strategy, performance, research and intelligence, reform and innovation, and equalities, diversity and inclusion. This includes the Our Manchester Strategy: Forward to 2025 for the city and the Council's Corporate and Business Plans. He directly supports and deputises for the Chief Executive.
James has led Manchester's work public service reform, taking an evidence-based and developing an integrated whole-person, whole-family approach to early help and support for those that need it. He worked on the 6 Greater Manchester devolution agreements with Government in the 2010s including the £450 million transformation fund investment in health and social care.
He was previously a senior adviser at HM Treasury where he led the Total Place whole-area approach to public services and advised ministers on a range of projects within the Productivity and Reform team. James is a geographer by background and is passionate about developing place-based solutions to the real issues for people.
Joe Fyans, Head of Research, Localis
Joe Fyans has been Head of Research at place-focused think tank Localis for the past four years, overseeing production of over 20 policy reports and a wide variety of other publications. Joe's work on local economies and labour markets has been featured in the Guardian, the Financial Times and on Sky News. Joe is interested in developing public policy which promotes a mutualistic and growth-oriented approach to local and regional development in England.
……………………………………………………………………………………………………………………………………………………………………………………………
Grace Pollard, Senior Policy Researcher, New Local
Grace Pollard has been at New Local as a Senior Policy Researcher since October 2019. New Local is an independent think tank and network of councils, with a mission to transform public services and unlock community power.
At New Local, Grace has led on developing the evidence base for community power – looking at the impact of these practices across the public sector. Grace is currently leading on New Local's research project on community power and the NHS, exploring the role of communities in helping to develop a more preventative healthcare system.
Alice Blogg, Partners & Programmes – UK Public Sector, Iron Mountain
Alice has spent seven years specialising in delivering information solutions for the Public Sector at Iron Mountain, with a particular emphasis on Local Government. She is passionate about improving public services through driving process efficiencies which free up capacity to focus on complex tasks. When not thinking about this she's usually thinking about how to get more people interested in opera.
——————————————————————————————————————–
Webinar chair: Richard Johnstone, Executive Editor, Global Government Forum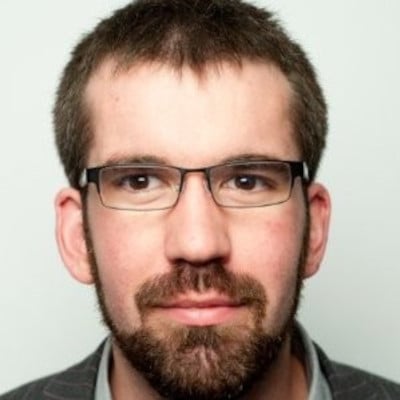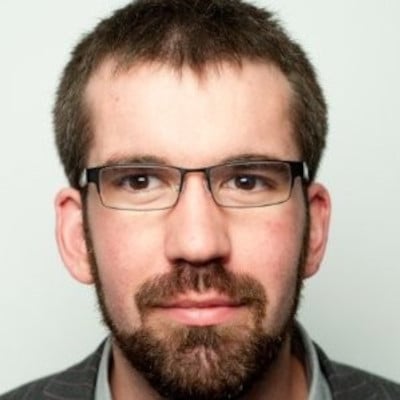 Richard Johnstone is the executive editor of Global Government Forum, where he helps to produce editorial analysis and insight for the title's audience of public servants around the world. Before joining GGF, he spent nearly five years at UK-based title Civil Service World, latterly as acting editor, and has worked in public policy journalism throughout his career.