Off the shelf and on the money: tech buying frameworks
Image by freepik.com
Knowledge Partner
Over the last decade, civil service digital and commercial leaders have begun introducing technology buying frameworks – curating lists of pre-approved tech suppliers, products and services to aid purchasing across government. And as countries continue to shift towards platform services and SME procurement, such frameworks are becoming both more common and better used: spending through the UK's digital frameworks, for example, rose by a record £800m (US$1.1bn) to £3.2bn (US$4.4bn) in 2020-21.
For both suppliers and procurement officers, tech buying frameworks cut the cost of administration – guaranteeing suppliers' compliance with due diligence and pre-approval requirements, so they need not be checked for each tender response. They can also enable buyers to combine requirements, realising economies of scale, and help smaller civil service bodies whose digital teams lack the capacity or expertise to buy advanced technologies.
What's more, as governments move towards 'platform services' and Cloud computing, civil servants are finding new reasons to use buying frameworks. For as central digital leaders set out government-wide standards, governing tech such as APIs and data formats, these can be integrated into buying frameworks – ensuring that purchases will connect with systems across the civil service. And Cloud – a highly scalable product subject to tight quality standards – is perfectly suited to framework procurement.
Providing new markets to suppliers, confidence and compatibility to buyers and cost savings on both sides, civil service tech buying frameworks look set to grow in both coverage and capacity over the coming years. At this GGF webinar, experts from the public and private sectors will explain what they've learned about how best to introduce, operate and develop these digital marketplaces.
Time
USA/Canada Eastern Time (EST): 09:30 – 10:45
Greenwich Mean Time (GMT): 14:30 – 15:45
Central European Time (CET): 15:30 – 16:45
Eastern European Time (EET): 16:30 – 17:45
Singapore Time (SGT): 22:30 – 23:45
Australian Eastern Standard Time (AEST): 01:30 – 02:45
Panel
Webinar chair: Siobhan Benita, former UK senior civil servant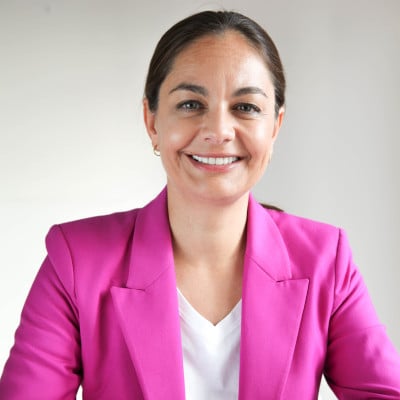 Siobhan Benita was a senior civil servant with over 15 years' Whitehall experience. She worked in many of the major delivery departments, including Transport, Environment, Health and Local Government. She also had senior roles at the heart of Government in the Cabinet Office and HM Treasury, including supporting the then Cabinet Secretary, Lord O'Donnell to lead work on Civil Service reform and strategy. Siobhan left the Civil Service to run as an independent candidate in the Mayor of London election. She subsequently joined her alma mater, Warwick University as Chief Strategy Officer of Warwick in London and Co-Director of the Warwick Policy Lab.