Shaping public investments for the net zero world
Knowledge Partner
Read our report on this event
As the world reopens following the coronavirus pandemic, many governments are revisiting their plans for public investment. Plans of what to build, and where, may no longer match the needs of the economies that have been restructured by COVID-19. Many also do not reflect plans to get national economies to reduce their carbon emissions to net zero, which will radically change what governments should – and should not be – investing in.
At this Global Government Forum webinar, the expert panel discussed how to reshape public investment strategies and decision-making frameworks around today's economic and social priorities – navigating through the short-term uncertainties created by the pandemic, and forging a path to long-term growth and renewal through green investment.
It examined how governments can use infrastructure spending to produce the greatest – and broadest – returns within economies permanently altered by the pandemic. What forms of investment would best rebuild public services, equipping them for the challenges to come? And how can wider goals, such as the drive to net zero and public wellbeing, be built into funding decisions?
Panel
Cristiana Belu Manescu, Economist, European Commission
Cristiana Belu Manescu is a Senior Economist in the National Fiscal Frameworks and Institutions Unit in the European Commission's Directorate General for Economic and Financial Affairs, which she joined in 2014. In this capacity, she has been carrying out policy and analytical work on public investment management and fiscal rules. From 2010 to 2014, Cristiana was an Economist at the European Central Bank, working on issues related to the euro-area real economy and to the oil and other commodity markets. Cristiana holds a PhD in Financial Economics from the University of Gothenburg, Sweden. Cristiana has published on public investment management, fiscal rules, oil markets, oil price forecasting, sustainable investments, and corporate social responsibility.
Ipek Gencsu, Senior Research Fellow, Climate and Sustainability, ODI
Ipek has over 10 years of experience in climate and energy policy, with a focus on sustainable finance. She leads ODI's programme of work on fossil fuel and energy subsidies, bringing together the latest evidence of government support to production and consumption of fossil fuels, and exploring opportunities for reform. Ipek also leads ODI's work on migration as an opportunity to support low-carbon and climate-compatible development, as part of ODI's Human Mobility Initiative.
Ipek has conducted research, and managed partnerships of work, on a range of topics including: sustainable infrastructure and finance, energy and fossil fuel subsidies, aviation and maritime transport, and land use (forests and agriculture). She has worked on projects on a number of low- and middle-income developing countries, including Colombia, Ethiopia, Indonesia and Turkey, as well as the G20 and the EU.
Ipek has an MSc in Political Theory and a BSc in Philosophy and Economics, both from the London School of Economics, and a Certificate in Global Philanthropy from New York University.
Mariano Moszoro, Senior Economist, Fiscal Affairs Department, IMF
Mariano Moszoro a Senior Economist at the International Monetary Fund in Washington, DC. His work experience and research focus on Public Finance, Political Economy, and Infrastructure Development. In 2005-2006, he was Deputy Minister of Finance of Poland and Chairman of the state development bank BGK. Mariano holds a Ph.D. and habilitation (French HDR/US tenure equivalent) in Economics from SGH Warsaw School of Economics and interned as a post-doctoral fellow at UC Berkeley-Haas under Nobel laureate Oliver E. Williamson. He has published in top academic journals and held academic positions at Berkeley, Harvard, and GMU.
Michael Flynn, Global Infrastructure, Transport and Regional Government Sector Leader, Deloitte
Michael is a Financial Advisory Partner and the Global Infrastructure, Transport & Regional Government Leader at Deloitte. In this role he leads the global team focused on public sector investment in Infrastructure, Transport & Mobility, Climate & Environment and Regional & Local Governments (including cities). Additionally, Michael is the Global Financial Advisory Government & Public Services Leader and the Infrastructure & Capital Projects EMEA Leader.
…………………………………………………………………………………………………………………………………………………………………….
Webinar chair: Siobhan Benita, former UK senior civil servant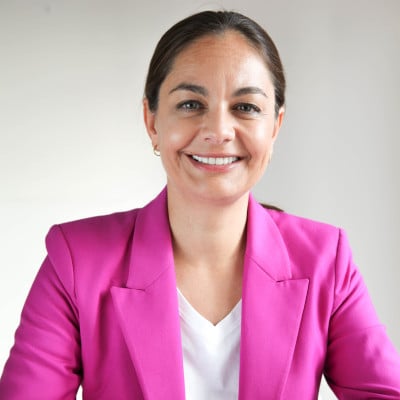 Siobhan Benita was a senior civil servant with over 15 years' Whitehall experience. She worked in many of the major delivery departments, including Transport, Environment, Health and Local Government. She also had senior roles at the heart of Government in the Cabinet Office and HM Treasury, including supporting the then Cabinet Secretary, Lord O'Donnell to lead work on Civil Service reform and strategy. Siobhan left the Civil Service to run as an independent candidate in the Mayor of London election. She subsequently joined her alma mater, Warwick University as Chief Strategy Officer of Warwick in London and Co-Director of the Warwick Policy Lab.