The golden record: a single source of truth in data management
Photo by Kevin Ku from Pexels
Knowledge Partner

Governments hold vast amounts of data about citizens and economies, providing opportunities to better target public funds, strengthen policymaking, and improve services' efficiency and accessibility.
But in most countries, fragmentation hinders that ambition. Datasets are too often held in many different formats, systems, locations and organisations, and maintained to variable standards. So attempts to connect and integrate them – providing a fuller picture of individuals and issues, and allowing officials to build services around users' needs – are hampered by mismatching and contradictory data.
The answers lie in master data management: the process of consolidating these networks of disparate datasets into a single view, built around accurate, compatible information in key fields such as name and location. Creating a 'golden record' for crucial datapoints involves reforming data collection, maintenance and governance practices; introducing and managing systems to reconcile conflicting information, determining which is accurate; and building new connections to update databases across government when a change is verified.
At this Global Government Forum webinar, civil service leaders and industry experts will discuss how governments can create golden records – providing firm, shared foundations for work to build a clear, multi-faceted picture of public policy challenges and build services around citizens' needs.
Time
USA/Canada Eastern Time (EST): 09:30 – 10:45
British Summer Time (BST): 14:30 – 15:45
Central European Summer Time (CEST): 15:30 – 16:45
Eastern European Summer Time (EEST): 16:30 – 17:45
Singapore Time (SGT): 21:30 – 22:45
Australian Eastern Standard Time (AEST): 23:30 – 00:45
Panel
Webinar chair: Siobhan Benita, former UK senior civil servant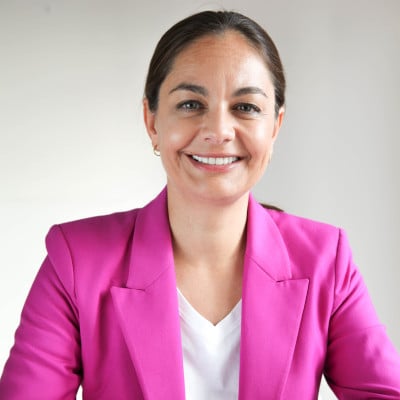 Siobhan Benita was a senior civil servant with over 15 years' Whitehall experience. She worked in many of the major delivery departments, including Transport, Environment, Health and Local Government. She also had senior roles at the heart of Government in the Cabinet Office and HM Treasury, including supporting the then Cabinet Secretary, Lord O'Donnell to lead work on Civil Service reform and strategy. Siobhan left the Civil Service to run as an independent candidate in the Mayor of London election. She subsequently joined her alma mater, Warwick University as Chief Strategy Officer of Warwick in London and Co-Director of the Warwick Policy Lab.
Gintautas Mežetis, Director, Committee on the Development of the Information Society (IVPK), Lithuania
Biography to follow