Content Advisory Board
Global Government Forum's Content Advisory Board was formed in 2020. Its members – comprising key serving and former public sector leaders from around the world – help to inform and steer the editorial content on www.globalgovernmentforum.com, and our event agendas.
The aim of the board is to ensure that we are addressing the most important issues facing civil servants and maintaining our relevance to our audience – including our readership of more than 300,000 civil servants worldwide, and our event attendees.
Members provide informal advice on a voluntary basis and have no responsibility or accountability for content published or events organised by Global Government Forum.
Content Advisory Board Members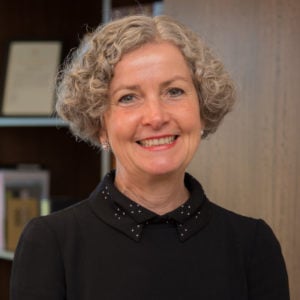 Stephanie Foster, Associate Secretary, Immigration, Department of Home Affairs, Australia
Foster was appointed Associate Secretary, Immigration, in October 2022 and leads the group responsible for the delivery of immigration operations, immigration policy, refugee policy and programmes, citizenship and multicultural affairs, legal and service design and delivery programmes. She has more than 30 years' public sector experience.
Prior to joining the Department of Home Affairs, she spent five years as Deputy Secretary Governance at the Department of the Prime Minister and Cabinet where she was responsible for Cabinet and coordinating support for the Prime Minister; machinery of government, legal policy, and governance issues; and the department's corporate management.
With an Arts (Hons) degree majoring in German Philosophy and English Literature, Foster joined the public service in 1987 as a graduate at the Department of Defence. She spent 16 years in intelligence, followed by six years in international defence policy. Foster has also worked as a Deputy Secretary in the regional development portfolio, and as deputy Australian Public Service Commissioner, where she spearheaded a drive to improve performance management across the APS.
Foster has received the Public Service Medal and the French Officier de l'Ordre National du Merite.
---
Peter Hughes, State Services Commissioner, New Zealand
Hughes took up the role of State Services Commissioner and Head of State Services on 4 July 2016.
His career has spanned more than thirty-five years in various roles across the state sector. Before joining the State Services Commission, he served as Secretary for Education for three years from 2013.
Prior to this, he was Professor of Public Management and Head of the School of Government at Victoria University of Wellington from 2011. He is currently the Chair of the Board of the Australia and New Zealand School of Government, having served as a Director since 2016.
He started his career in the Public Service as a clerk at the Department of Social Welfare and his roles have included providing policy advice, working in the field, and senior executive management.
Hughes was Chief Executive at the Ministry of Social Development for ten years, and before that was Secretary for Internal Affairs, Chief Executive of the Health Funding Authority, and Deputy Director-General of Health.
He has been named Government Department CEO of the year five times by TransTasman. In 2012 he was made a Companion of the New Zealand Order of Merit for services to the State, and in 2013 was voted Wellingtonian of the Year in the Government category.
---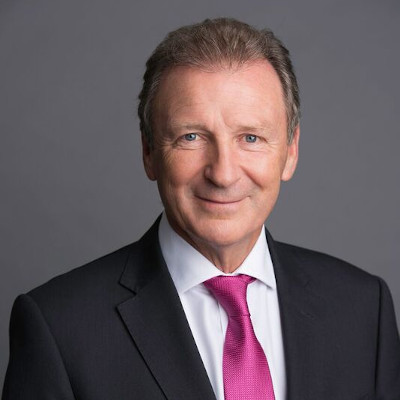 Gus O'Donnell, former Cabinet Secretary and Head of the British Civil Service, UK
Gus O'Donnell was Cabinet Secretary and Head of the British Civil Service from 2005-2011 and in 2010, he oversaw the introduction of the first coalition government since the Second World War. Gus is currently Chairman of Frontier Economics; Strategic Advisor to TD Bank; Executive Director and Strategic Advisor to Brookfield Asset Management; Chair of PwC's Public Interest Body (PIB); President of the Council of the Institute for Fiscal Studies (IFS); and Chair of the Board of Trustees for Pro Bono Economics. He has been a Crossbench member of the House of Lords since 2012.
---
Dr. Carlos Santiso, Head of Division, Digital, Innovative and Open Government, Public Service Directorate, OECD
Prior to joining the OECD in 2022, Dr. Carlos Santiso, a national of France and Spain, was the Director of the new governance practice of the Development Bank of Latin America focusing on Digital Innovation in Government.
He has two decades of experience in international development, public sector governance, digital transformation and public integrity in Europe, Africa and the Americas. He has held management roles at the Inter-American Development Bank and the African Development Bank, as well as advisory functions with the British government's Department for International Development, the International Institute for Democracy and Electoral Assistance, and the French Prime Minister's Office.
He has written extensively on digital transformation, public governance, and anti-corruption. He is a member of the World Economic Forum´s Global Future Council on Transparency and Anti-Corruption; advisor to the World Economic Forum Partnering against Corruption Initiative and its Tech4Integrity platform; member of the advisory committee of NYU GovLab´s "blockchan.ge" initiative; and member of the editorial advisory board of Cambridge University journal, Data&Policy.
Santiso holds a PhD in comparative political economy from Johns Hopkins University, a Master's in international economic policy from Columbia University, and a Master's in public policy from the Institut d'Etudes Politiques of Paris.