A future of hybrid working: adapting to a long-term shift out of the office
Photo by https://www.lesfinances.ca from Pexels
Some 97% of UK civil servants want to keep the option to work from home after the pandemic, according to a recent survey by senior officials' union the FDA. Of these respondents, the research found, 70% would like to spend a minimum of three days a week at home.
'Hybrid' working has benefits for employers as well as staff – cutting property costs, for example, and broadening the talent pool by permitting the recruitment of people based well away from offices. It can also support diversity and inclusion, allowing people to fit jobs around their disabilities, lifestyles or caring responsibilities.
But transitioning from emergency response to a sustainable future of flexible, dispersed working will bring its challenges. How can leaders ensure that officials working remotely remain as engaged and valued as those who come into the office daily? Organisations need ways to support seamless collaboration and communication outside the office environment. And there are implications for the tools, technologies and workspaces provided for staff: employers will need new teamworking and HR practices, digital systems and workspaces, for example.
This event will explore how governments can adapt to the future of hybrid working. Civil service leaders and industry experts will discuss themes including the management of more dispersed workforces; the work needed to address cultural and technical challenges; and the new policies, workspaces and tools required by employers.
Time
USA/Canada Eastern Time (EST): 09:30 – 10:45
British Summer Time (BST): 14:30 – 15:45
Central European Summer Time (CEST): 15:30 – 16:45
Eastern European Summer Time (EEST): 16:30 – 17:45
Singapore Time (SGT): 21:30 – 22:45
Australian Eastern Standard Time (AEST): 23:30 – 00:45
Public servants can register here for free to attend this webinar
Panel
Webinar chair: Siobhan Benita, former UK senior civil servant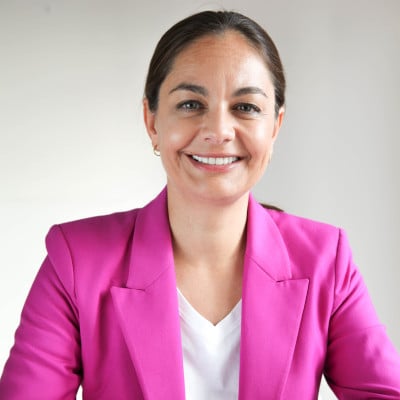 Siobhan Benita was a senior civil servant with over 15 years' Whitehall experience. She worked in many of the major delivery departments, including Transport, Environment, Health and Local Government. She also had senior roles at the heart of Government in the Cabinet Office and HM Treasury, including supporting the then Cabinet Secretary, Lord O'Donnell to lead work on Civil Service reform and strategy. Siobhan left the Civil Service to run as an independent candidate in the Mayor of London election. She subsequently joined her alma mater, Warwick University as Chief Strategy Officer of Warwick in London and Co-Director of the Warwick Policy Lab.
Dr Stian Nordengen Christensen, Deputy Director, Section for Organisational Development, Norwegian Ministry of Foreign Affairs, Norway
Dr. Stian Nordengen Christensen (b. 1980) is a Deputy Director in the Ministry of Foreign Affairs of Norway, with responsibility for organisational development of the foreign service. He holds a PhD in history and philosophy and a master's degree in law. Dr. Christensen has been a career diplomat in the Norwegian foreign service since 2005, with postings in Sudan, Ethiopia and Palestine. He has published several works on the subject of international cooperation, most recently the book Possibilities and Impossibilities in a Contradictory Global Order in 2018.