Adapt to survive: how governments need to deal with climate impacts
Image by pixabay.com
Read our report on this event
Climate change is leading to more extreme weather events, with heatwaves, floods and fires becoming a more frequent appearance across the globe.
This means that – at the same time as working to reduce carbon emissions – governments needs to develop plans to adapt to the changes that climate change will bring.
At the forthcoming COP 27 conference, governments are expected to reiterate their commitment to enhanced action on adaptation, with the Egyptian presidency calling for nations to demonstrate the political will needed to both enhance resilience and assist the most vulnerable communities.
This webinar looked how governments around the world are dealing with the need to adapt, and the actions being taken to tackle the impacts of climate change, considering what works best in different places around the world.
Join this webinar to find out:
How are governments assessing what needs to be done to adapt to climate change
How countries are developing investment plans to meet the challenge
What support developing countries, which are often most at risk, need to survive
Panel
Md. Nazrul Islam, Ambassador, Embassy of Bangladesh to Ethiopia, Sudan, South Sudan and Burundi, Permanent Representative to African Union and UN-Economic Commission for Africa
Md. Nazrul Islam was the Director General, Multilateral Economic Affairs at the Bangladesh Foreign Ministry prior to his coming to Ethiopia taking care of all development issues and evaluation of bilateral and multilateral components of all laws and rules formulated in Bangladesh. In addition, he used to deal with multilateral economic and financial issues and negotiations, migration, climate change, labour concerns, health issues, disaster management, international trade, SDGs, graduation from the LDC status and various other issues.
Among his previous responsibilities, he was Director General for East Europe and CIS Wing at the Foreign Ministry and was Deputy Permanent Representative, Bangladesh Permanent Mission at Geneva for around 8 years. He then managed comprehensive negotiations at WTO, WIPO, UNCTAD, ITU and CERN. He played important role in TRIPS Agreement negotiation, which extended facilities for pharmaceuticals of the LDCs up to 2033. He served as Directors to two former Foreign Ministers. He was also Director, UN Law of the Sea at the Ministry and Counsellor in India and was Assistant Permanent Representative to FAO, IFAD and WFP in Rome.
Liz Parkes, Deputy Director, Climate Change & Business Services, Environment Agency, United Kingdom
Liz Parkes leads the Environment Agency's thinking on climate change. She works closely with a range of Government Departments on both preventing and responding to the climate emergency and brings a focus on how we put people at the heart of that thinking. Liz combines extensive regulatory experience with the ability to think creatively and strategically about the future and to engage others in that journey. Liz was previously Head of Waste and Resources at the Environment Agency and prior to that she worked in local government and for the Tidy Britain Group. Liz is also Chair of the Chartered Institution of Wastes Management and was recently honoured with an MBE in recognition of her services to environmental protection and climate change. Liz lives and works in Bristol where the Environment Agency's headquarters are based.
Elena Višnar Malinovská, Head of Unit, Climate Adaptation & Resilience, Directorate-General for Climate Action, European Commission
Elena Višnar Malinovská is currently a Head of the Climate Adaptation & Resilience unit in DG Climate Action of the European Commission leading on the new Strategy for climate adaptation (2021) and the Horizon Europe Mission on Adaptation. She was also responsible for the European Climate Pact as a new major citizen engagement on climate action. She works for 17 years in the European Commission in different positions. As a policy officer in the Secretariat General, she dealt with environment, energy, mobility and climate policies (2005-2010, 2014-2016). In the Cabinet of Commissioner responsible for environment (2010-2014), she spearheaded the review of the air quality legislation as well as oversaw the infringements policy in the environment field. During the Slovak Presidency (2016), she acted as a spokesperson for the Council. She holds a law degree from the Comenius and Thyrnaviens universities in Slovakia and diplomas from European studies (SciencePo in Paris, College of Europe in Poland). An enthusiast cyclist (female winner of VéloMai competition in the Commission in 2018, 2019 and 2022, longest distance in 2020, in 2021 and in 2022), runner, mother of three hockey players, a scout leader and supporter of participatory leadership.
Cecilia Kinuthia-Njenga, Director, Intergovernmental Support and Collective Progress Division, United Nations Climate Change (UNFCCC)
Ms. Cecilia Kinuthia-Njenga, Director for Intergovernmental Support and Collective Progress, United Nations Framework on Climate Change Convention (UNFCCC), is an Economist/Urban and Regional Planner with over twenty-seven years of progressive work experience in international sustainable development, climate change and conservation. Her current role involves supporting the Presidency and incoming Presidency of the UNFCCC Conference of the Parties (COP) and facilitating the interaction between governing and subsidiary bodies and the constituted bodies under the climate change Convention. During the last 30 years, building on her leadership, managerial capacity, establishing strategic partnership and inter-agency cooperation, Cecilia has delivered high-impact projects and programmes that have transformed institutional and governance structures to deliver results and improve the lives of many people around the world. Previously for 10 years (2011-2021), Cecilia served as Head of the UNEP office in Pretoria where she rolled out over 40 programmes on climate change, biodiversity conservation, green economy, circular economy and environmental governance.
Webinar chair: Siobhan Benita, former UK senior civil servant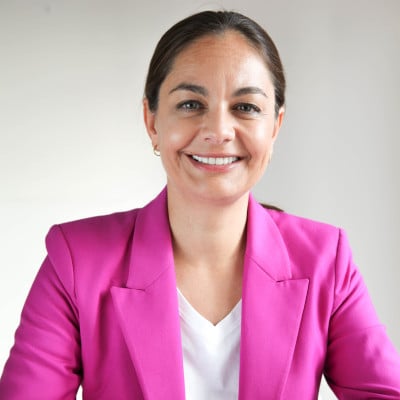 Siobhan Benita was a senior civil servant with over 15 years' Whitehall experience. She worked in many of the major delivery departments, including Transport, Environment, Health and Local Government. She also had senior roles at the heart of Government in the Cabinet Office and HM Treasury, including supporting the then Cabinet Secretary, Lord O'Donnell to lead work on Civil Service reform and strategy. Siobhan left the Civil Service to run as an independent candidate in the Mayor of London election. She subsequently joined her alma mater, Warwick University as Chief Strategy Officer of Warwick in London and Co-Director of the Warwick Policy Lab.