Being smart with artificial intelligence: deploying AI in the public sector
Image by Gerd Altmann from Pixabay
Knowledge Partner
Artificial Intelligence technologies have huge potential in civil service management, policymaking and service delivery – but they come accompanied by a unique set of risks. Where systems are 'trained' using case management data, for example, they can acquire the prejudices and errors of human staff. Poor system design or low-quality data can skew decisions or generate the wrong conclusions. And because AI algorithms evolve over time – sometimes creating 'black box' systems, whose operations are opaque – they present challenges around transparency and accountability in decision-making.
This webinar will explore how civil service bodies can realise the benefits of AI without falling foul of its dangers. Can AI be used to guide human staff, for example, rather than to automate decision-making? How can public bodies develop the technical and commercial expertise to build, commission and deploy AI effectively? And how can quality standards be used to safeguard privacy, transparency, equity and accountability?
Bringing together senior civil servants and external experts, the event will consider the particular challenges around deploying AI in the public sector – and map out ways to address them.
Time
USA/Canada Eastern Time (EST): 09:30 – 10:45
British Summer Time (BST): 14:30 – 15:45
Central European Summer Time (CEST): 15:30 – 16:45
Eastern European Summer Time (EEST): 16:30 – 17:45
Singapore Time (SGT): 21:30 – 22:45
Australian Eastern Standard Time (AEST): 23:30 – 00:45
Panel
Webinar chair: Siobhan Benita, former UK senior civil servant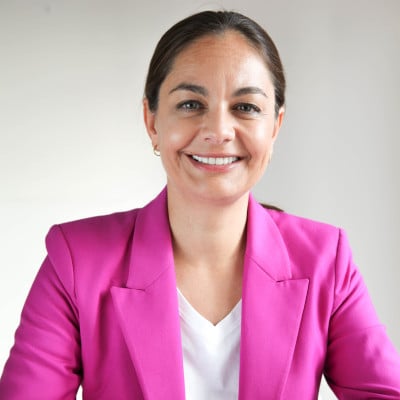 Siobhan Benita was a senior civil servant with over 15 years' Whitehall experience. She worked in many of the major delivery departments, including Transport, Environment, Health and Local Government. She also had senior roles at the heart of Government in the Cabinet Office and HM Treasury, including supporting the then Cabinet Secretary, Lord O'Donnell to lead work on Civil Service reform and strategy. Siobhan left the Civil Service to run as an independent candidate in the Mayor of London election. She subsequently joined her alma mater, Warwick University as Chief Strategy Officer of Warwick in London and Co-Director of the Warwick Policy Lab.
Dr Vik Pant, Chief Scientist and Chief Science Advisor, Natural Resources Canada
Vik is responsible for providing strategic direction to build capacity within NRCan's scientific community, promoting a departmental vision for S&T and assessment of future needs. This involves leadership in developing and advancing S&T priorities, providing strategic policy advice on horizontal science issues and opportunities to ensure strong linkages between science and policy communities, and promoting effective engagement of S&T activities. Vik is responsible for accelerating the creative application of innovative digital technologies including Artificial Intelligence, to enhance NRCan's ability to conduct research and analysis, as well as provide evidence-based policy advice that is supported by advanced analytical techniques. Vik works with counterparts from other science-based organizations to ensure that the management of federal policy and research activities support and align with Government of Canada priorities.
Vik earned a doctorate from the Faculty of Information (iSchool) in the University of Toronto, a master's degree in business administration with distinction from the University of London, and a master's degree in information technology from Harvard University, where he received the Dean's List Academic Achievement Award. His research, featured in numerous peer-reviewed journals and refereed international conferences, focuses on the conceptual modelling of strategic coopetition in complex multi-agent systems.
Vik joined NRCan from the MaRS Discovery District, a technology start-up accelerator in Toronto, where he was a Senior Technical Advisor of Applied Artificial Intelligence. Prior to that, he held progressively strategic positions in leading software enterprises including Oracle, SAP and Open Text.
Taka Ariga, Chief Data Scientist & Director, Innovation Lab, US Government Accountability Office
Taka is the first Chief Data Scientist appointed by the Comptroller General of the United States for the Government Accountability Office. He also leads GAO's newly established Innovation Lab in driving problem-centric experiments across audit and operational teams through novel use of advanced analytics and emerging technologies. As a member of the Senior Executive Service, Taka is also responsible for working with GAO stakeholders to adopt prospective views on oversight impacts of emerging capabilities such as AI, cloud services, blockchains, RPA, 5G, and IoT.
Taka is a seasoned analytics executive with over 20 years of experience helping private and public sector organizations make sense of hidden correlations, behaviors, relationships, patterns, and anomalies. He is passionate about fostering a data-informed culture, using data science as a transformational catalyst to address complex regulatory, risk, operational, and business intelligence challenges.
Taka is natively fluent in both Japanese and Mandarin Chinese. In his spare time, he is also a serious classical chamber musician and a competitive tennis player.
Michael Schönstein, Head of Strategic Foresight and Analysis, Policy Lab Digital, Work & Society, Federal Ministry of Labour and Social Affairs, Germany
Biography to follow