Data mine: how can government get better at sharing information
Image by natanaelginting on Freepik
Knowledge Partner
Read our report on this event
Despite progress catalysed by the crisis of the coronavirus pandemic, the government has not made sufficient progress on data sharing. According to the government's own assessment, "data quality is inconsistent and frequently poor and effective data sharing between departments is limited".
Ministers seek to address this issue by working to make all critical data assets available for use across government by 2025, as well as creating a data marketplace to share standards and governance "to rival best practice across public and private sectors".
This webinar looked at the best practice in data sharing that the UK government could embrace, and how organisations have overcome issues around technology and organisational culture that can hinder collaboration.
Panel
Dominic Hale, Deputy Director & Head of Strategy, Integrated Data Service, Office for National Statistics (ONS)
Dominic Hale is the Interim Deputy Director of Strategy for the Integrated Data Service (IDS). This ground-breaking programme is led by the Office for National Statistics (ONS), in collaboration with government departments and devolved administrations.
Dominic is dynamically providing strategic direction in delivering this programme. He plays a vital role in delivering on its ambition to bring together ready-to-use data, to enable faster and wider collaborative analysis for the public good. All so that the service has the insight ready and waiting for key policy questions, that are yet to be asked. IDS, once fully implemented, could positively impact each of us as UK citizens.
With over two decades of experience in a variety of digital and data roles, his skills include leadership, digital transformation, agile delivery, strategic communications and change management.
Gina Gill, Chief Digital and Information Officer (CDIO), Chief Operating Officer Group, Ministry of Justice
Gina Gill is the Chief Digital and Information Officer (CDIO) at the Ministry of Justice (MoJ). She is responsible for supporting the 85,000 staff working in courts, prisons, probation services and across other, smaller agencies by providing simple, intuitive technology solutions and automating basic tasks; building and running digital services that make it easier for the public to get access to justice; and driving user centred service design and transformation. Gina started her working life as a software developer and has had a long and varied career in technology working in programme delivery, operational and commercial roles. She joined the Civil Service in 2017, prior to which she worked predominantly in financial services at the Financial Conduct Authority, Lloyds Banking Group and Barclays Capital. Before taking up the CDIO position in MoJ, Gina was Chief Operating Officer and Deputy CDIO.
Claire Harrison, Chief Technology Officer, Medicines and Healthcare Products Regulatory Agency (MHRA), Department of Health and Social Care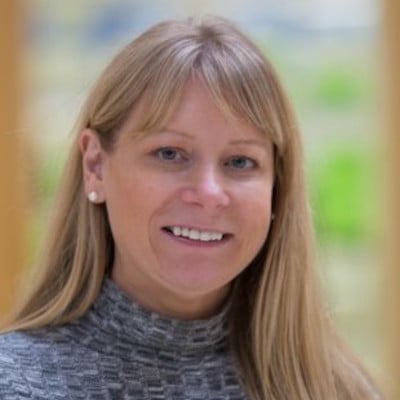 After an early career in local and central government working with refugees and asylum seekers, Claire made the move to IT, working in engineering, data and architecture roles at UK software houses. She moved from private to public sector several years ago, leading on digital and organisational transformation; and embracing the challenges and opportunities with legacy technology, data and digitalisation. Claire has worked in a variety of government organisations such as NHS Digital, DWP and Homes England, and has also spent time consulting and collaborating with other governments and cities around the world.
More recently Claire was part of the senior leadership team that created a new Government ALB – merging NHS Test & Trace, Public Health England, and Joint Bio Security Centre into the organisation now known as UKHSA. Claire then joined MHRA in 2021. She has a MSc in Technology Management and is partway through a PHD in International Business.
Rachel Graham, Chief Digital and Information Officer, The Planning Inspectorate
Rachel is an experienced inclusive digital, data and analytical leader working in Government for over 20 years. Rachel's career started in analysis, and she has significant experience working in the private and public sector leading teams to provide relevant management information, analysis, tools, and insight to executives, challenging their thinking, and helping them make more informed decisions and driving business strategy.
In Defence, Rachel led teams to develop digital solutions to improve the way health information was collected by the Military and to ensure the right information was available at the right time, examples included Patient Safety and Aeromedical evacuation. More recently, Rachel has taken a greater interest in Data Governance and the benefits this can bring in the organisation and since May 2022, Rachel has been the Chief Digital and Information Officer for the Inspectorate leading and inspiring the Digital, Data and Technology team and driving forward the Inspectorates Digital and Data Strategy.
Steve Burgess, Digital & Analytics Director, Public Sector, SAS UK
Over 20 years' experience across strategy, transformation and delivery of business and technology solutions and services. Helping government organisations evolve effectively into truly data-driven organisations through data and analytics, by making sense of data, gaining insights and deploying those insights to generate decisions faster, using both analytics and Artificial Intelligence in a fair, transparent and ethical way.
……………………………………………………………………………………………………………………………………………………………………..
Webinar chair: Siobhan Benita, former UK senior civil servant
Siobhan Benita was a senior civil servant with over 15 years' Whitehall experience. She worked in many of the major delivery departments, including Transport, Environment, Health and Local Government. She also had senior roles at the heart of Government in the Cabinet Office and HM Treasury, including supporting the then Cabinet Secretary, Lord O'Donnell to lead work on Civil Service reform and strategy. Siobhan left the Civil Service to run as an independent candidate in the Mayor of London election. She subsequently joined her alma mater, Warwick University as Chief Strategy Officer of Warwick in London and Co-Director of the Warwick Policy Lab.