Divided we fail: how to get public sector leaders and frontline staff working together to make transformation happen
Image by Freepik
Knowledge Partner
The last two years have seen unprecedented pressure placed on the public sector. Unit4's first annual State of the Digital Nation survey found that 99% of the 600 public sector decision-makers polled had seen major changes to their services or targets since 2020. The most common demands were pressure to increase spending transparency, and to make services slicker and smarter – and that was before considering the impact of COVID-19.

Nearly all those polled (95%) said they have struggled to adapt to these pressures, and the results revealed a fault line between public service managers and their staff. Many frontline public officials thought that their leadership team resisted change (44% of the total cohort, and the biggest single challenge to adopting) while a similar proportion (42%, mainly among more senior officials) said frontline staff that posed the greatest challenge.

This lack of trust between leadership and their staff hinders transformation efforts and makes other barriers – which respondents highlight as lack of alignment between different departments and functions; systems that are too complex; and the need to make cost savings – harder to address.
This Unit4 webinar will look at what can be done to bring these two groups together to unlock the potential of transformation. It will look at best practice from organisations that have overcome the split between leaders and frontline staff, and outline the top approaches to fostering relationships that unlock change.

This session will cover:
• How to ensure your digital transformation strategy can be implemented through collaboration between leaders and front line staff.
• How organisations can use technology to put solutions into the hands of public sector professionals – ranging from real time data to the use of predictive analytics for staff deployment.
• How innovation can help unlock savings at a time when public sector organisations need to balance the books.
Public servants can register here for free to attend this webinar
Time
USA/Canada Eastern Time (EST): 09:30 – 10:45
Greenwich Mean Time (BST): 14:30 – 15:45
Central European Time (CEST): 15:30 – 16:45
Eastern European Time (EEST): 16:30 – 17:45
Singapore Time (SGT): 22:30 – 23:45
Australian Eastern Standard Time (AEST): 23:30 – 00:45
Panel
Mark Gibbinson, Global Head of Public Sector, Unit4
Mark Gibbison is the Global Head of Public Sector for Unit4 and is responsible for setting the go to market strategy across all areas of this key vertical. He is passionate about helping public sector organisations deliver improved services at a lower cost using modern enterprise technology. He has previously held senior positions in Local Government working in IT, Corporate Policy and Performance Management as well as with technology vendors such as SAP and Objective Corporation where he was Head of UK Enterprise Sales.
Florence Dobbenie, Manager of Customer Success, Continental Europe, Unit4
Florence is Unit4's Customer Success Team lead for continental Europe. She holds a Masters degree in Socio-Economics, and started her career by working closely with prospects to understand their needs. This helped her realize the importance of a great customer experience to business success. She's since become a powerful voice of the customer throughout our organization. With her team she specializes in supporting companies to achieve their goals. Helping our customers redefine their HR landscape as their organizations pursue their digital transformation agenda, bringing teams together to focus on helping managers and team members build their relationships and promote people retention and wellness.
Webinar chair: Siobhan Benita, former UK senior civil servant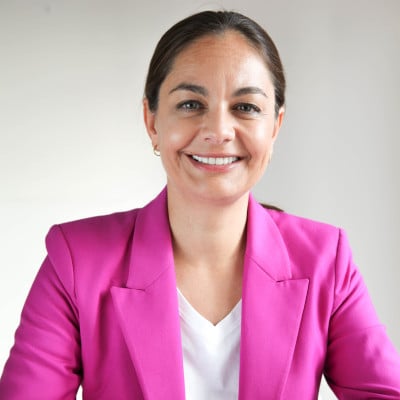 Siobhan Benita was a senior civil servant with over 15 years' Whitehall experience. She worked in many of the major delivery departments, including Transport, Environment, Health and Local Government. She also had senior roles at the heart of Government in the Cabinet Office and HM Treasury, including supporting the then Cabinet Secretary, Lord O'Donnell to lead work on Civil Service reform and strategy. Siobhan left the Civil Service to run as an independent candidate in the Mayor of London election. She subsequently joined her alma mater, Warwick University as Chief Strategy Officer of Warwick in London and Co-Director of the Warwick Policy Lab.