From 'always on' to Zoom fatigue: managing staff communications in a hybrid organisation
Picture from Pexels.com
Many civil servants from around the world now work in a hybrid system, with some days of the week spent in the office and some at home. Initially introduced as a response to the coronavirus pandemic, this system is set to stay for the long term as it is popular with staff and some government departments have noticed productivity improvements.
But it creates a challenge for organisations: how can you build and communicate organisational culture and collaboration when staff are in the offices at different times?
This webinar will look at best practice from government departments and organisations that have implemented hybrid working arrangements, considering what techniques work best, and how to manage relationships as a manager.
The session will consider:
How organisations have worked to maintain management standards and monitor performance when working from home
How managers can undertake difficult conversations remotely
What techniques organisations have developed for sharing best practice or organisational reform while working remotely
Public servants can register here for free to attend this webinar
Time
USA/Canada Eastern Time (EST): 09:30 – 10:45
British Summer Time (BST): 14:30 – 15:45
Central European Summer Time (CEST): 15:30 – 16:45
Eastern European Summer Time (EEST): 16:30 – 17:45
Singapore Time (SGT): 21:30 – 22:45
Australian Eastern Standard Time (AEST): 23:30 – 00:45
Panel
Gertrud Ingestad, Director General, Human Resources and Security, European Commission
Gertrud Ingestad was born in Sweden in 1958. She did her studies in languages and history and worked as a language teacher in Stockholm before joining the European Commission in 1995.
Her main domain in the Commission has been resources, with a specialisation on people- and organisation-related issues, in DGT and DG CONNECT, where she also started working with IT from a digitalisation perspective. From January 2014 she worked in DG DIGIT, first as Director for Digital Business Solutions and from 2016 as Director-General. Since March 2020 she is Director-General for Human Resources and Security, where she continues to drive her passion for a modernised and people centric organisation.
Her main driving force is constant improvement through co-creation and bold action.
Webinar chair: Siobhan Benita, former UK senior civil servant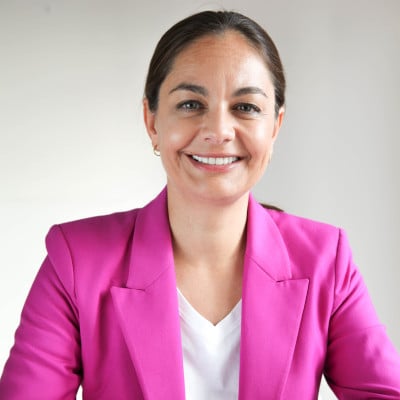 Siobhan Benita was a senior civil servant with over 15 years' Whitehall experience. She worked in many of the major delivery departments, including Transport, Environment, Health and Local Government. She also had senior roles at the heart of Government in the Cabinet Office and HM Treasury, including supporting the then Cabinet Secretary, Lord O'Donnell to lead work on Civil Service reform and strategy. Siobhan left the Civil Service to run as an independent candidate in the Mayor of London election. She subsequently joined her alma mater, Warwick University as Chief Strategy Officer of Warwick in London and Co-Director of the Warwick Policy Lab.