From 'always on' to Zoom fatigue: managing staff communications in a hybrid organisation
Picture from Pexels.com
Knowledge Partner
Read our report on this event
Many civil servants from around the world now work in a hybrid system, with some days of the week spent in the office and some at home. Initially introduced as a response to the coronavirus pandemic, this system is set to stay for the long term as it is popular with staff and some government departments have noticed productivity improvements.
But it creates a challenge for organisations: how can you build and communicate organisational culture and collaboration when staff are in the offices at different times?
This webinar looked at best practice from government departments and organisations that have implemented hybrid working arrangements, considering what techniques work best, and how to manage relationships as a manager.
The session considered:
How organisations have worked to maintain management standards and monitor performance when working from home
How managers can undertake difficult conversations remotely
What techniques organisations have developed for sharing best practice or organisational reform while working remotely
Panel
Gertrud Ingestad, Director General, Human Resources and Security, European Commission
Gertrud Ingestad was born in Sweden in 1958. She did her studies in languages and history and worked as a language teacher in Stockholm before joining the European Commission in 1995.
Her main domain in the Commission has been resources, with a specialisation on people- and organisation-related issues, in DGT and DG CONNECT, where she also started working with IT from a digitalisation perspective. From January 2014 she worked in DG DIGIT, first as Director for Digital Business Solutions and from 2016 as Director-General. Since March 2020 she is Director-General for Human Resources and Security, where she continues to drive her passion for a modernised and people centric organisation.
Her main driving force is constant improvement through co-creation and bold action.
Emmanuel Kgomo, Chief Director in the Department of Public Service and Administration, South Africa
Mr Emmanuel Kgomo is a Chief Director in the Department of Public Service and Administration. He heads the Batho Pele (People First) Unit, whose focus is on the professionalisation of the public service through the Batho Pele programme.
Mr Kgomo's first office in a government department was at the Presidency in 2000-2003. He then moved to Gauteng where he launched the Community Development Workers' programme in the Provincial Government between 2003-2004, and was located in the then Department of Development Planning and Local Government (currently the Department of Cooperative Governance and Traditional Affairs). He joined the Department of Public Service and Administration (DPSA) in November 2004. In 2005 he launched the Community Development Workers Programme nationally. He transferred from the Ministry into the Department in 2006 where he joined the Service Delivery Branch, his present location.
He has coordinated the National Batho Pele Excellence Awards in the DPSA since their inception in 2013, and is passionate about professionalising the public service – especially the cultural aspects.
Simon O'Kane, Head of international, Asana
As Asana's head of International, Simon O'Kane is directly responsible for driving the expansion and use of the Asana work management platform to office based, hybrid and remote teams across EMEA and APAC.
Simon has more than 10 years' experience in the cloud hosted software market and more than 20 years' experience in the ICT space. Prior to Asana, Simon was Managing Director EMEA for Qualtrics, Chief Revenue Office for Huddle and Managing Director, UK and Ireland, at Salesforce.com.
Webinar chair: Siobhan Benita, former UK senior civil servant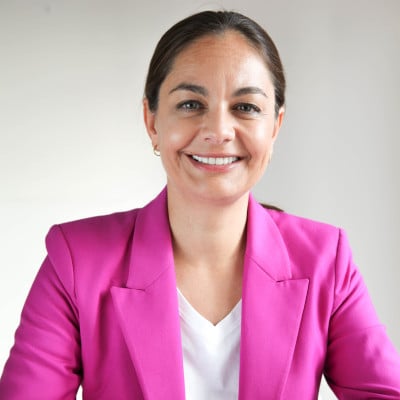 Siobhan Benita was a senior civil servant with over 15 years' Whitehall experience. She worked in many of the major delivery departments, including Transport, Environment, Health and Local Government. She also had senior roles at the heart of Government in the Cabinet Office and HM Treasury, including supporting the then Cabinet Secretary, Lord O'Donnell to lead work on Civil Service reform and strategy. Siobhan left the Civil Service to run as an independent candidate in the Mayor of London election. She subsequently joined her alma mater, Warwick University as Chief Strategy Officer of Warwick in London and Co-Director of the Warwick Policy Lab.