How to get to net zero: how governments can deliver climate commitments
Knowledge Partner
Read our report on this event
Governments around the world have committed to a host of targets to reduce carbon emissions, with many governments having committed to achieving net zero by 2050.
These targets have been set in response to the COP26 conference, and the Glasgow Climate Pact signed at the event called on all parties to revisit and strengthen their current emissions targets in 2022.
Six months on, this webinar looked at how countries are progressing in meeting this goal. This event shared best practice on how countries are developing both their net zero plans to 2050 and beyond, and their shorter-term nationally determined contributions to reduce carbon emissions by 2030.
Areas where countries have pledged to take action include phasing down coal power, halting and reversing deforestation, speeding up the switch to electric vehicles and reducing methane emissions, and this session brought together experts from around the globe to share advice and best practice on how to meet these goals.
This webinar discussed:
Best practice when developing plans to reduce carbon emissions.
The policy milestones that governments need to meet to get to net zero.
How to ensure carbon reduction and net zero policy is joined up across government.
Panel
Sharan Burrow, General Secretary, International Trade Union Confederation
Sharan Burrow is the General Secretary of the International Trade Union Confederation, representing 200 million workers in 163 countries and territories with 332 national affiliates. The ITUC's primary mission is the promotion and defense of workers' rights and interests, through international cooperation between trade unions, global campaigning, and advocacy within the major global institutions.
Previously President of the Australian Council of Trade Unions (ACTU) from 2000 – 2010, Sharan is a passionate advocate and campaigner for social justice, women's rights, the environment, and labour law reforms, and has led union negotiations on major economic reforms and labour rights campaigns in her home country of Australia and globally. She has also served as a member of the Governing Body of the International Labour Organisation and is represented on a number of international commissions concerning climate action, industrial transition, and economic reform.
Daniel Morris, Clean Energy Senior Lead, Climate Investment Funds, World Bank
Daniel F. Morris has spent nearly fifteen years working pushing the frontiers of policy, economics, and finance to craft tangible solutions to the climate crisis. He is currently a Senior Climate Change Specialist and Clean Energy Lead for the Climate Investment Funds (CIF). In this role, he works with CIF partners to support innovative clean technology operations that can help developing countries get on the pathway to a zero-carbon economy.
He previously served as an Advisor to the U.S. Executive Director of the World Bank and a policy analyst focused on climate change and energy in the U.S. Treasury, where helped execute the agency's responsibilities in the U.S. domestic and international climate agenda. Prior to Treasury, he was a Center Fellow at the think tank Resources for the Future. He has a Master's of Environmental Science and Management from the Bren School at University of California, Santa Barbara and a B.S. of Environmental Science from Northern Arizona University. In his free time, you can find him adventuring with his family through the woods of the Mid-Atlantic and the peaks and deserts of the Mountain West.
Meelis Münt, Secretary General, Ministry of Environment, Estonia
Mr Meelis Münt has been working at the Ministry of Environment since 2008. In 2010–2012, he lead the work of the Climate and Radiation Department and from 2012-2018, was the deputy secretary general of climate and foreign affairs and from there on, he has been the Secretary General of the Ministry of Environment of Estonia.
Throughout his responsibilities in the Ministry, Mr Meelis Münt has been responsible for the preparation and implementation of policies that help ease and adapt to climate change, the policy of radiation protection, and the policy of ambient air protection as well as organising the ministry's activity in the decision-making process of the European Union and international cooperation.
He was the leading force in the subject of climate during the Estonian Presidency of the Council of the European Union and thanks to his initiative, an agreement was reached about the principles of climate policy of the European Union for the next decade. For this work, the president awarded him the Order of the White Star, 4th Class.
Mr Meelis Münt has graduated from the Tallinn University of Technology in the field of Transport Technology.
Gareth Hughes, Chairman/CEO, Advanced Bacterial Sciences
Gareth is the Chairman/CEO of Advanced Bacterial Sciences whose next-generation intelligent design bacterial treatments for waste and water treatment and management, pollution remediation and agriculture boost efficiency, cut maintenance and running costs, and regenerate natural systems. Since co-founding Climate Change Capital ("CCC") in 2002 where he led the incubation, development of and capital raising of circa $1.75bn for various CCC funds, Gareth has been a serial entrepreneur and through Beetle Capital Partners (founded in 2008) he has advised and invested in a number of companies projects and funds across the natural capital spectrum in clean energy, energy efficiency, batteries, water, waste, forestry and agriculture sectors. Prior to CCC, formative years were spent in Insurance where latterly Gareth was a Managing Director of Marsh & McLennan Enterprise Risk ("MMC") which sat at the intersection of insurance and capital markets. At MMC, Gareth developed a number of innovative integrated risk finance solutions in the Energy & Utility sectors and was also responsible for the development of MMC's European Climate Change initiatives.
Webinar chair: Siobhan Benita, former UK senior civil servant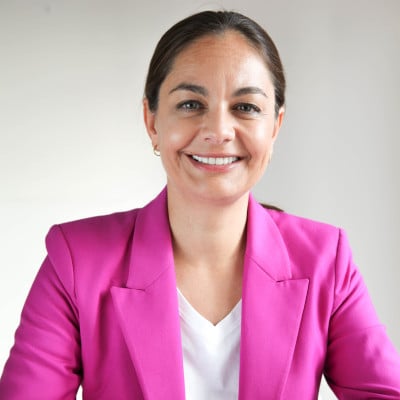 Siobhan Benita was a senior civil servant with over 15 years' Whitehall experience. She worked in many of the major delivery departments, including Transport, Environment, Health and Local Government. She also had senior roles at the heart of Government in the Cabinet Office and HM Treasury, including supporting the then Cabinet Secretary, Lord O'Donnell to lead work on Civil Service reform and strategy. Siobhan left the Civil Service to run as an independent candidate in the Mayor of London election. She subsequently joined her alma mater, Warwick University as Chief Strategy Officer of Warwick in London and Co-Director of the Warwick Policy Lab.