In the moment: Redesigning services around citizens' lives
Photo by Josh Sorenson from Pexels
For years, civil servants have worked to build the principles of user-centred design into public services, shaping systems and interfaces around the needs and interests of citizens rather than providers. But this goal can rarely be achieved by individual organisations – for citizens' needs cut across departmental remits, demanding action by different public bodies. In most countries, people going through a 'life event' – from birth to retirement, homelessness to business formation – must interact separately with a range of separate agencies, each with their own questions, processes and requirements.
But digital technologies and organisational reforms are providing solutions to this challenge, enabling governments to provide online 'one stop shops' where citizens can access all the services they need at a particular moment. For service users, such platforms boost accessibility and convenience. And for providers, they improve the quality and efficiency of service delivery while supporting better coordination between services.
The UK's 'Tell Us Once' service, for example, simplifies the process of notifying agencies about a death. In New Zealand, the government has launched 'Smart Start': a mobile site that brings together relevant services, agencies and information for parents. And Singapore's 'Moments of Life' offer, launched with 12 services for parents and the elderly, now provides access to more than 40 services through the LifeSG app.
Creating these systems demands close inter-departmental collaboration, service reforms, and new technological capabilities in fields such as identity verification, automation and data exchange. At this webinar, civil servants from around the world will explore how governments can pursue 'life event' strategies – putting citizens, rather than departments, at the centre of service delivery.
Time
USA/Canada Eastern Time (EST): 11:15 – 12:30
Greenwich Mean Time (GMT): 16:15 – 17:30
Central European Time (CET): 17:15 – 18:30
Eastern European Time (EET): 18:15 – 19:30
Singapore Time (SGT): 00:15 – 01:30
Australian Eastern Standard Time (AEST): 03:15 – 04:30
Public servants can register here for free to attend this webinar
Panel
Webinar chair: Siobhan Benita, former UK senior civil servant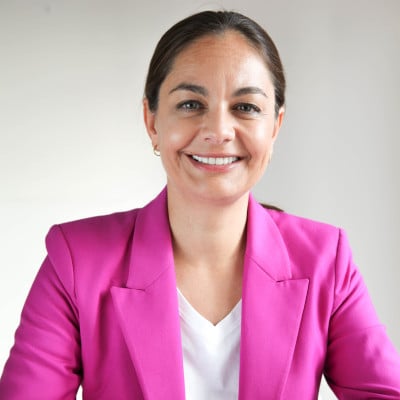 Siobhan Benita was a senior civil servant with over 15 years' Whitehall experience. She worked in many of the major delivery departments, including Transport, Environment, Health and Local Government. She also had senior roles at the heart of Government in the Cabinet Office and HM Treasury, including supporting the then Cabinet Secretary, Lord O'Donnell to lead work on Civil Service reform and strategy. Siobhan left the Civil Service to run as an independent candidate in the Mayor of London election. She subsequently joined her alma mater, Warwick University as Chief Strategy Officer of Warwick in London and Co-Director of the Warwick Policy Lab.
Stefaan Verhulst, Co-Founder and Chief Research and Development Officer, The Governance Laboratory (The GovLab)
Stefaan G. Verhulst is Co-Founder and Chief Research and Development Officer of the Governance Laboratory (The GovLab) at New York University (NYU) – an action research center focused on improving governance using advances in science and technology – including data and collective intelligence.
He is also, among other positions and affiliation, the Editor-in-Chief of Data & Policy, an open access journal by Cambridge University Press; the research director of the MacArthur Research Network on Opening Governance; Chair of the Data for Children Collaborative with Unicef; and a member of the High-Level Expert Group to the European Commission on Business-to-Government Data Sharing.
At The GovLab, Stefaan Verhulst has developed and leads a range of impactful research initiatives that contribute to an enhanced understanding and improved practice of using data, science, and technology for decision and policymaking.
Lauri Haav, Managing Director at e-Residency, Estonia
Lauri Haav heads up Estonia's e-Residency programme, a government start-up that has revolutionised how a country can serve entrepreneurs from outside its borders. Since 2014, e-Residency has empowered startup founders and freelancers alike by providing them with a secure means of digital identification and the ability to register a truly location-independent business in an EU member state and the world's most digital society. Every entrepreneur who has an e-resident digital ID can access Estonia's e-services, sign documents digitally, and launch and run their business 100% online. Lauri has more than 20 years of private sector experience in the field of IT and fintech, having co-founded MarkIT.eu and having additionally held senior positions in innovation-driven global companies such as Monese and Helmes.