Integrating data: how to make public sector standards stick
Picture from Pixabay.com
Knowledge Partner
Read our report on this event
A Global Government Forum le complace haber ofrecido traducción simultánea de este seminario en Español:
Global Government Forum are pleased to have offered real-time simultaneous interpretation of this webinar into Spanish:
Data has never been more important to the work of public servants. The coronavirus pandemic has required governments to use data in ways that were never anticipated, from using payroll data to develop furlough and income support schemes around the world to using health records to help identify people who would needed additional support during national lockdowns.
Countries around the world developed rules that enabled data-sharing to flight the pandemic, but often the day to day collection of data in government is not joined up. Different departments use different standards for information collection, and sharing is not enabled by cross-government rules and procedures.
This webinar looked at what the lessons are from how data has been shared across government in the crisis response, and how the lessons from this can be applied to the business as usual work in the future.
This webinar discussed:
The barriers to data sharing in government – are they legislative, cultural or both?
How organizations were able to overcome them in the pandemic – does government work better in a crisis?
Whether cross government initiatives like the UK government's national data strategy can keep up the momentum of data sharing
Panel
Mr. Fariz Jafarov, Director, E-Gov Development Center (EGDC), Azerbaijan
Mr. Fariz Jafarov, director of the E-Gov Development Center of Azerbaijan which is responsible for the digitization of public services, coordination of digital government transformation, interoperability of government information system, and delivery of digital public services via eGovernment portal.
Being a civil servant in different Government Agencies in Azerbaijan, for the last 10 years he has been working in the State Agency for Public Service and Social Innovations under the President of the Republic of Azerbaijan (ASAN Service – internationally known as an Azerbaijani brand of one-stop-shop based service delivery center) in various advisory and leadership positions.
Currently, he is a part of the first cohort of the Master in Artificial Intelligence for Public Services (AI4Gov) funded by the European Commission and supported by four leading European universities in the field of technology.
Sandra Särav, Data Policy Director, Ministry of Economics Affairs and Communications, Estonia
Sandra Särav is the Data Policy Director in the Estonian Government CIO Office, leading the work on data re-use as well as application of privacy enhancing technologies. This is not her first role in the government, she just made a 3-year detour to private sector, gaining experience both at the Estonian tech unicorn Bolt, as well as Meta (Facebook), but decided to rejoin the public sector in early 2022. What brought her back to government was the sense of mission of building solutions for your own country. In parallel, she's also a lecturer at TalTech, teaching legal framework of digital government and EU law.
Seth van Hooland, Programme Manager, SEMIC action, European Commission
Seth van Hooland leads the SEMIC Action within the Interoperable Europe Unit at the European Commission, where he focuses on the promotion of semantic interoperability for public administrations. Before joining the EC, he was an associate professor at the Université libre de Bruxelles and also worked as a freelance consultant on data governance.
——————————————————————————————————————-
Alina Leon-Kozenko, Strategic Government Engagement Executive | CEE & SSA, Coursera
Alina Leon currently supports the Global Government Partnerships team at Coursera by establishing relationships with governments far and wide. Since joining Coursera, Alina has directly engaged in the launch of multiple large scale programs that have had a tremendous impact in preparing citizens for the future of work.
Specialising in the early stages of these program launches, Alina has advised more than thirty ministries of Labour and Employment across the world on the best approaches to delivering skills-first learning.
Outside of her role at Coursera, Alina is an active contributor to the Chatham House Common Futures Conversations project. Within this project, she engages in international exchange between policymakers and young community leaders from Europe and Africa. The project focuses on exploring a range of key global challenges, namely education and technology, inequality, and climate change. As part of this exchange, Alina participates in Chatham House events and shares ideas and solutions with high-level policymakers to contribute to actionable policy discussions.
……………………………………………………………………………………………………………………………………………………………………………….
Webinar chair: Siobhan Benita, former UK senior civil servant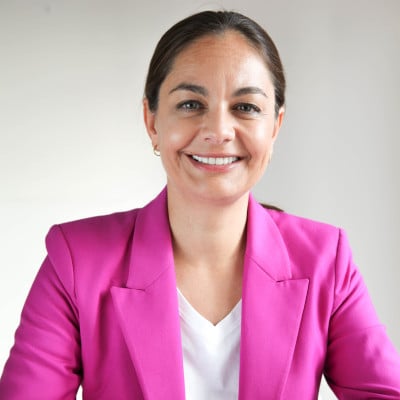 Siobhan Benita was a senior civil servant with over 15 years' Whitehall experience. She worked in many of the major delivery departments, including Transport, Environment, Health and Local Government. She also had senior roles at the heart of Government in the Cabinet Office and HM Treasury, including supporting the then Cabinet Secretary, Lord O'Donnell to lead work on Civil Service reform and strategy. Siobhan left the Civil Service to run as an independent candidate in the Mayor of London election. She subsequently joined her alma mater, Warwick University as Chief Strategy Officer of Warwick in London and Co-Director of the Warwick Policy Lab.