Joining up digital and data for better services
Knowledge Partner
Read our report on this event
Read Deloitte's paper 'Navigating the new normal with data-driven decision making' here.
Read Deloitte's content piece 'Dynamic data is the key to gaining an AI accuracy boost' here.
Read the Open Data Institute's 'Assessing risk when sharing data: a guide' here.
Digital and policy professionals agree on the need to build services around the user – and this goal cannot be achieved if public bodies operate discreet, stand-alone digital systems. There are huge opportunities to improve the efficiency, impact and accessibility of public services here, both through digital transformations and by making better use of the public sector's vast data assets.
But public bodies will only realise the potential if they can work together, sharing datasets, using common platforms and integrating user journeys, and currently they are limited by both legislation governing what data they can share, and digital transformation schemes that do not cross departmental or agency boundaries.
Despite this, there are obvious opportunities to be harnessed. The government's plans for a new digital identify scheme creates the potential to join up central and local government services, while the response to the coronavirus pandemic has shown the scope for government to use data to provide better, more target services using data. A more coordinated data plan across the public sector could be used to build more responsive, more tailored services.
This webinar looked at how this could be achieved, including:
what barriers need to be overcome to better sharing data across the public sector
how organisations can develop their own data plans to unlock insights
what rules currently prevent better data sharing across the public sector, and how they can be overcome
Panel
Ben Lyons, Head of External Affairs and Insight, Centre for Data Ethics and Innovation, UK
Ben Lyons is Head of External Affairs and Insight at the Centre for Data Ethics and Innovation, which leads the UK Government's work to enable trustworthy innovation using data and AI, where he is responsible for the CDEI's work on external affairs, international policy and public engagement. Previously he led the CDEI's review of online targeting, and worked as part of NHSX's response to COVID-19. Before joining government, he advised tech companies on public policy.
…………………………………………………………………………………………………………………………………………………………………………………
Pete Stokes, Director, Integrated Data Programme, Office for National Statistics, UK
Pete Stokes in Director of the Integrated Data Programme at ONS, the UK's National Statistics Institute. The IDP is intended to significantly improve the use data from all parts of Government, for example linking together data from the National Health Service, administrative departments and the Census, to better inform Government activity and policy.
Pete has worked for ONS since 1998, spending 14 years working on various aspects of the Census and in social and demographic analysis, before moving to lead the Secure Research Service (SRS), which enables research use of Government microdata, and ONS's contribution to the Administrative Data Research, UK initiative.
Since the start of the Covid-19 Pandemic he has led work to make a range of relevant health data available through the SRS, and to link these with non-health sources to improve understanding of the impact on different parts of society (for example by looking at prevalence, severity or vaccine-take up by ethnic group or occupation).
Lisa Allen, Director of Data and Services, Open Data Institute
Lisa is a data professional and has led many data teams in the public sector in the UK. She has experience across various data disciplines including open data, data protection, data transformation, and developing data strategies and frameworks to implement data governance.
At the ODI, Lisa heads up the consultancy team who use their data expertise to advise and guide companies, governments and organisations to make the data ecosystem work better for everyone.
Nadun Muthukumarana, Data Analytics Partner, Deloitte
Nadun has over 24 years' experience in innovating and delivering complex data analytics and technology transformation to national and global clients. At Deloitte, he is the Lead Partner for Data Analytics & Artificial Intelligence (AI) in Public & Transportation sectors. He has developed industry scale AI solutions that are delivering unprecedented gains in customer service delivery, operational planning, execution and asset management. Nadun is a thought leader in explainable AI, Data Privacy, Ethics and Open Data. He runs the Deloitte Analytics Labs, an innovation incubator that specialises in the development of products & services which uniquely combines AI with simulation technologies. As a Respect and Inclusion Advisory Partner, he also leads initiatives to improve inclusivity in the workplace. Nadun is the President of the Management Consultancies Association (MCA).
Webinar chair: Richard Johnstone, Executive Editor, Global Government Forum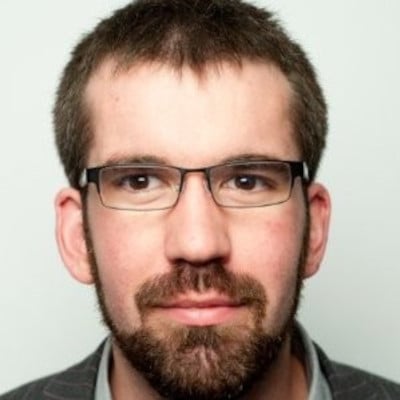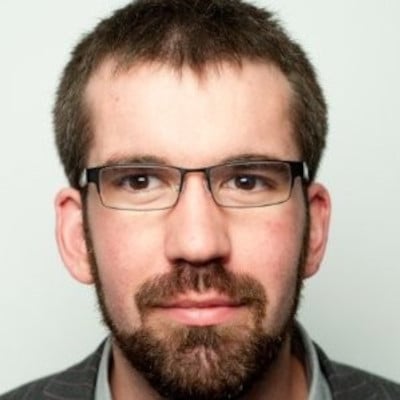 Richard Johnstone is the executive editor of Global Government Forum, where he helps to produce editorial analysis and insight for the title's audience of public servants around the world. Before joining GGF, he spent nearly five years at UK-based title Civil Service World, latterly as acting editor, and has worked in public policy journalism throughout his career.