Leading digital transformation
Photo by Gabby K from Pexels
Across the public, private and voluntary sectors, leaders often well understand how their organisations' capabilities and working methods must evolve to meet people's needs.
The tricky bit is making the change: planning and implementing reforms is a difficult and risky process, and many change programmes fail. Government faces a particular set of challenges here, with diffused accountabilities, political pressures and media scrutiny creating constraints and exacerbating complexity. And digital projects have their own unique needs: 'Agile' digital methodologies, for example, sit awkwardly with established systems of planning, budgeting, risk management and governance.
Yet during the pandemic, many governments have made rapid progress in implementing reforms – building new services and moving to remote working, for example. In the face of crisis, people's risk appetites grew, onerous processes were set aside, and finance departments loosened their purse strings.
As the crisis eases, further changes will be required: governments must, for example, rebuild systems to ensure value for money, manage risk and provide accountability in public spending. But that need not mean a return to 'business as usual': at this Global Government Forum webinar, senior civil servants and external experts will explore the leadership, digital and project management skills and techniques required to successfully deliver digital change programmes over the years to come.
How, for example, can iterative digital methodologies be squared with civil service processes? How can civil servants be encouraged and supported to take the well-judged risks essential to innovation? Above all, how can leaders implement digital reforms in ways that both meet their responsibilities to taxpayers, citizens and elected leaders, while retaining the pace of change attained during the pandemic?
Time
USA/Canada Eastern Time (EST): 09:30 – 10:45
British Summer Time (BST): 14:30 – 15:45
Central European Summer Time (CEST): 15:30 – 16:45
Eastern European Summer Time (EEST): 16:30 – 17:45
Singapore Time (SGT): 21:30 – 22:45
Australian Eastern Standard Time (AEST): 23:30 – 00:45
Public servants can register here for free to attend this webinar
Panel
Webinar chair: Siobhan Benita, former UK senior civil servant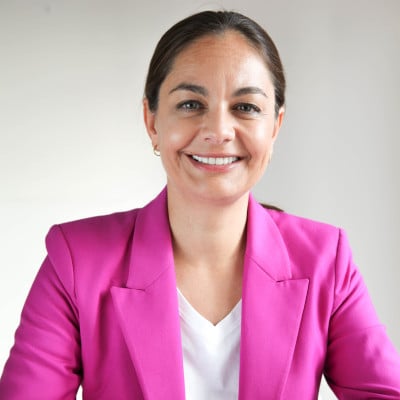 Siobhan Benita was a senior civil servant with over 15 years' Whitehall experience. She worked in many of the major delivery departments, including Transport, Environment, Health and Local Government. She also had senior roles at the heart of Government in the Cabinet Office and HM Treasury, including supporting the then Cabinet Secretary, Lord O'Donnell to lead work on Civil Service reform and strategy. Siobhan left the Civil Service to run as an independent candidate in the Mayor of London election. She subsequently joined her alma mater, Warwick University as Chief Strategy Officer of Warwick in London and Co-Director of the Warwick Policy Lab.
Dr Vik Pant, Chief Scientist and Chief Science Advisor, Natural Resources Canada
Vik is responsible for providing strategic direction to build capacity within NRCan's scientific community, promoting a departmental vision for S&T and assessment of future needs. This involves leadership in developing and advancing S&T priorities, providing strategic policy advice on horizontal science issues and opportunities to ensure strong linkages between science and policy communities, and promoting effective engagement of S&T activities. Vik is responsible for accelerating the creative application of innovative digital technologies including Artificial Intelligence, to enhance NRCan's ability to conduct research and analysis, as well as provide evidence-based policy advice that is supported by advanced analytical techniques. Vik works with counterparts from other science-based organizations to ensure that the management of federal policy and research activities support and align with Government of Canada priorities.
Vik earned a doctorate from the Faculty of Information (iSchool) in the University of Toronto, a master's degree in business administration with distinction from the University of London, and a master's degree in information technology from Harvard University, where he received the Dean's List Academic Achievement Award.
His research, featured in numerous peer-reviewed journals and refereed international conferences, focuses on the conceptual modelling of strategic coopetition in complex multi-agent systems. Vik joined NRCan from the MaRS Discovery District, a technology start-up accelerator in Toronto, where he was a Senior Technical Advisor of Applied Artificial Intelligence. Prior to that, he held progressively strategic positions in leading software enterprises including Oracle, SAP and Open Text.
Craig Eblett, Director of Digital Delivery for Shared Platforms, DWP Digital, Department for Work and Pensions, United Kingdom
Biography to follow