Mass vaccinations: protecting the world
Photo by freepik.com
The development of effective vaccines offers us a path out of the COVID-19 pandemic – but there are 7.9 billion steps on that road: until every country has achieved 'herd immunity', there's a risk that fresh outbreaks and new variants will emerge to spread again. So national governments face two linked tasks: while vaccinating their own populations, they also have a direct interest in supporting a global roll-out.
Even for rich countries, vaccinating the adult population is an immense and complex task: having secured supplies, public servants must create flexible, countrywide distribution networks, decide which groups to prioritise, and address the 'vaccine hesitancy' that can undermine take-up. These tasks are harder still in countries lacking robust transport, logistics, communications and health infrastructures, or the buying power to secure supplies in tight global markets.
At this webinar, civil service leaders and external experts will discuss how national governments can best support and enable universal vaccination of their adult populations, considering issues such as building delivery systems and bolstering confidence in vaccines' safety. And they'll consider how best to reach every corner of the world – helping both to reduce the pandemic's impact on inequality, and to restore safe international travel and global economic growth.
Time
USA/Canada Eastern Time (EST): 09:30 – 10:45
British Summer Time (BST): 14:30 – 15:45
Central European Summer Time (CEST): 15:30 – 16:45
Eastern European Summer Time (EEST): 16:30 – 17:45
Singapore Time (SGT): 21:30 – 22:45
Australian Eastern Standard Time (AEST): 23:30 – 00:45
Public servants can register here for free to attend this webinar
Panel
Webinar chair: Siobhan Benita, former UK senior civil servant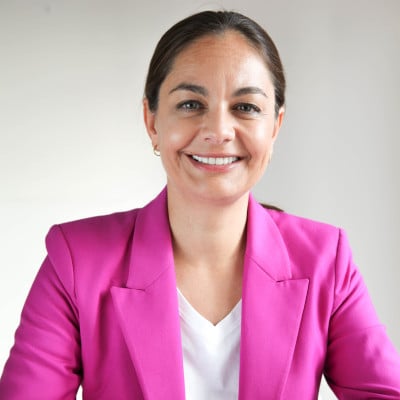 Siobhan Benita was a senior civil servant with over 15 years' Whitehall experience. She worked in many of the major delivery departments, including Transport, Environment, Health and Local Government. She also had senior roles at the heart of Government in the Cabinet Office and HM Treasury, including supporting the then Cabinet Secretary, Lord O'Donnell to lead work on Civil Service reform and strategy. Siobhan left the Civil Service to run as an independent candidate in the Mayor of London election. She subsequently joined her alma mater, Warwick University as Chief Strategy Officer of Warwick in London and Co-Director of the Warwick Policy Lab.
Natasha Bilimoria, Deputy Assistant Administrator, U.S. Agency for International Development (USAID), USA
Biography to follow
Gursharan K. Khera, Director, Global Health Policy Centre at King's Think Tank, King's College London
Biography to follow
Dr. Maria Rosario Vergeire, OIC-Undersecretary of Health, Public Health Services Team, Department of Health, Philippines
Dr. Maria Rosario Vergeire is the current OIC-Undersecretary for the Public Health Services Team and the official spokesperson of the Department. She was previously the OIC-Usec for Health Regulation Team and Assistant Secretary in-charge of the Public Health Services Team. She also acted as OIC- Deputy Director-General Filed Regulatory Operation – Food and Drug Administration, Office Director of the Health Facilities and Services Regulatory Bureau and Chief of the Health Research Division of the Health Policy Development and Planning Bureau.Undersecretary Vergeire has committed decades to public service, having worked in Marikina City's health office before joining the Department of Health in 2007. Aside from public service, she is also committed to nurturing our soon to be public health leaders serving as faculty at the Development Academy of the Philippines and part-time faculty in Ateneo School of Govt.She obtained her undergraduate degree in Zoology from the University of Santo Tomas, her MD from De La Salle University College of Medicine, and her MPH from the University of the Philippines, Manila.
Heather Deehan, Executive Director, Vaccine Logistics and Operations, Vaccine Rollout Task Force, Public Health Agency of Canada
Ms. Deehan has dedicated her professional career in public health, including rural and urban public health nursing and as a Nurse Practitioner supporting access to primary care in remote and isolated settings in Canada's north. Ms. Deehan has taken leadership roles in immunization surveillance, registries and vaccine inventory management systems to better secure and monitor the use of vaccines in Canada, in addition to monitoring and surveillance of vaccine preventable diseases to support prevention and control of outbreaks with PHAC. Heather has also worked in Pandemic Preparedness and Response, supporting coordination of efforts in Canada to control and mitigate the response to pandemic H1N1 in 2009 as the Executive Secretary for the Pandemic Oversight Committee. Ms. Deehan recently re-joined PHAC in August 2020 to support the COVID-19 Vaccine Roll-out Task Force, leading on national vaccine logistics and distribution. Prior to returning to Canada, Ms. Deehan was the Chief, Vaccine Centre for UNICEF based in Copenhagen since 2014, delivering on the ambitious goal to achieve vaccine security: access to safe, affordable supply to support national immunization programmes to over 100 countries.