What works: how US federal government agencies can evaluate their performance
Image by Pexels.com
US federal government has a legal requirement to develop and use performance information and other evidence in decision-making. These provisions are intended to ensure that the US federal government is using the best possible evidence to make policy decisions and deliver public services.
A recent report by the U.S. Government Accountability Office found that managers at a majority of agencies were using performance information much more than in prior years. The review also found an increase in relevant training and effectively communicating performance information, and greater use of performance information for regular data-driven reviews.
However, the report also revealed some of the barriers that exist to extending the use of best practice in policymaking. This included the delivery of training for staff to understand the data that is available to improve services.
This webinar will look at how evidence based policymaking can be better embedded in US federal government. It will look at:
Examples of best practice in using evidence to inform policy.
How to design and implement public services to make sure that they can create – and respond to – evaluations of what works.
How to overcome existing barriers to the use of evidence in policymaking.
Public servants can register here for free to attend this webinar
Time
USA/Canada Eastern Time (EST): 11:30 – 12:45
Panel
Christine Heflin, Director of Performance Excellence, Department of Commerce, USA
Since 2010, Chris served as the Director of Performance Excellence and the Deputy Performance Improvement Office at the U.S. Department of Commerce. In this role, she coordinated the development of Commerce's Strategic Plan and OMB required reporting on plan implementation. In 2020 she began serving as the Department's Interim Evaluation Officer (EO) and, in July 2021, was appointed to serve full time in that capacity. The position is in the Office of the Under Secretary for Economic Affairs and collaborates with the Department's Statistical Official and Chief Data Officer on implementation of the Foundations for Evidence-Based Policymaking Act of 2018 and the Federal Data Strategy. As the Department's Evaluation Officer, Chris co-lead the development of the Commerce's FY 22/26 Strategic Plan and aligned Learning Agenda and Evaluation Capacity Assessment. The EO is also responsible for developing the Annual Evaluation Plan that is part of fiscal year budget.
Chris served as an Examiner for the Malcolm Baldrige National Quality program and was the city's Internal Consultant when Coral Springs, Florida became the first government to win the prestigious Baldrige Award. As a consultant to NATO, Chris developed the organization's system of Balanced Scorecards. Additionally, Chris has served as the Director of Budget and Research of Pima County, Arizona; as a Consultant/Trainer for the Florida Institute of Government; and served on the Board of the League of Women Voters in two Florida counties. Chris holds a B.A. in Political Science from McDaniel College and a Master's of Public Administration from the University of Maryland.
Jason R. Bossie, Director, Program Performance, Analysis and Evaluation, U.S. Small Business Administration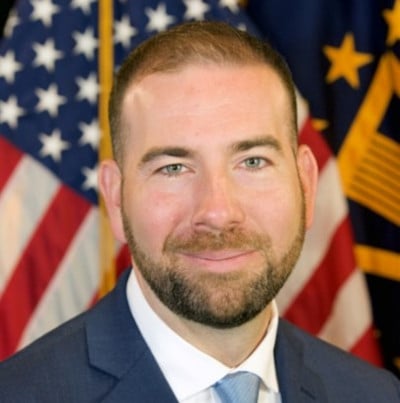 Jason is the Director of Program Performance, Analysis, and Evaluation at the U.S. Small Business Administration. He leads a professional staff in the implementation of the Government Performance and Results Modernization Act, Program Management Improvement Accountability Act, and the Foundations for Evidence-based Policymaking Act. He champions results-driven decision-making through strategic planning, performance management, program management, economic analysis, and program evaluation. Prior to joining the SBA, Jason held positions designing and implementing performance management systems across other federal, state, and local government agencies, including the U.S. Environmental Protection Agency. He holds an M.S. in Public Policy and Management from Carnegie Mellon University and a B.A. in political science from West Virginia University. He is also an Excellence in Government Fellow through the Partnership for Public Service.
Winston J. Allen, Agency Evaluation Officer, U.S. Agency for International Development
Dr. Winston J. Allen is currently the USAID Agency Evaluation Officer, leading the coordination, development, and implementation of the plans required under Title 1 of the Foundations for Evidence-Based Policymaking Act – Learning Agenda (evidence-building plan); Annual Evaluation Plan; and Capacity Assessment. He also leads the efforts of USAID to strengthen evaluation practice, and evaluation capacity, by providing technical support in impact and performance evaluation designs. Dr. Allen has over 30 years of experience in international development program monitoring and evaluation, project planning and design, research, and management. His skills and experience cut across several sectors including economic growth, health, transportation, labor, education, agriculture, business, and natural resource management. Dr. Allen served as principal investigator for a broad range of evaluation and research projects supported by non-governmental organizations (NGOs), private foundations, and the US Federal Government. He has extensive experience working directly in countries in Africa, Asia, Latin American, the Caribbean, Europe and Eurasia, Middle East, and the United States. Prior to joining USAID, Dr. Allen served as Director for Monitoring and Evaluation on the USAID supported Africa's Health in 2010 Project, where he focused on strengthening the capacity of African regional health organizations, in monitoring and evaluation, and use of data for learning, decision-making, and program management. He holds a Master's in International Development, and a Ph.D. in City and Regional Planning, from the University of Pennsylvania.
Anne (Annie) Chiang, Deputy Evaluation Officer and Organizational Performance Lead, U.S. Department of Treasury
Anne (Annie) currently serves as the Deputy Evaluation Officer and Organizational Performance lead for the U.S Department of the Treasury. In that role, she leads a team that is responsible for the coordination and development of the Department's Strategic Plan, along with organizational performance management routines that drive efforts to promote effective problem solving, risk management, and accountability for results. Also, she and her team is responsible for coordinating program management improvement efforts and the implementation of the Title I of the Foundations of Evidence-Based Policy Making Act.
Prior to joining the Department of the Treasury, Anne held positions at the U.S Department of Health and Human Services at the Centers for Medicare and Medicaid Services where she worked on the implementation of the Affordable Care Act and assisted all 50 states and territories with operationalizing changes with Medicaid eligibility and enrollment, specifically application and enrollment processes, language access, section 1115 demonstrations, and reproductive health policy among others. She was also a 2018 President's Management Council (PMC) Fellow.
She holds a B.A. in Public Health from the University of California, Berkeley, a Master's in Public Health from Johns Hopkins Bloomberg School of Public Health and is currently finishing her Doctorate in Public Health from the same university.
Webinar chair: Richard Johnstone, Executive Editor, Global Government Forum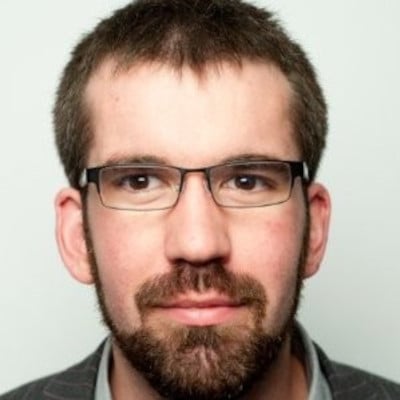 Richard Johnstone is the executive editor of Global Government Forum, where he helps to produce editorial analysis and insight for the title's audience of public servants around the world. Before joining GGF, he spent nearly five years at UK-based title Civil Service World, latterly as acting editor, and has worked in public policy journalism throughout his career.