From reaction to reform: COVID-19 and the outlook for Dominic Cummings' change agenda
By
Mia Hunt
on 27/04/2020 | Updated on 29/04/2020
Una O'Brien
The UK civil service, like others around the world, has had to adapt fast as the coronavirus pandemic has taken hold. Mia Hunt hears the views of a former civil service leader, political adviser and minister on where it's made progress – and a prediction that as the crisis recedes, the PM and his advisers are likely to revive their push for radical change
It wasn't long after UK prime minister Boris Johnson appointed long-time Whitehall critic Dominic Cummings as one of his key advisers in July 2019 that rumours of civil service reform began to swirl. There have been no formal announcements from government about its plans, but a series of briefings from Johnson's inner circle hint at reforms that would increase Number 10's central power; make it easier to fire poor performers; bring in more outside expertise; and shake up recruitment practices in a way some believe would amount to the politicisation of the civil service.
Then came COVID-19, and the civil service showed how quickly and dramatically it can respond in a crisis – delivering huge welfare and stimulus packages, providing services remotely, enabling civil servants to work from home, and overseeing a huge programme of health service preparation and care delivery.
Not everything has gone well. Lack of PPE, a failure to partner earlier with testing firms, complaints about welfare access and payment delays, and reports of hundreds of thousands of volunteers waiting to be called into service are just some of the missteps that should be investigated when the pandemic is over. And then there's the critical issue of preparedness: the government and the civil service will both have to ensure they are better placed to anticipate, avert, prepare for and mitigate future crises. But during a podcast hosted by London-based think tank the Institute for Government, speakers pointed out that the civil service's response to corona reveals its ability to pursue radical changes without the need for top-down reforms.
"In the context of a crisis like this, a lot of the criticisms that Cummings has made of the civil service – about how there isn't expertise in the right places, how it's very slow to react, how it's bad at joined-up working and how it's not prepared to bring in external expertise – melt away," said Sam Freedman, chief executive at Education Partnerships Group and former senior policy adviser to then-secretary of state for education Michael Gove. "The question is, when this is over, how can you retain those new ways of working?"
Retaining progress
Also speaking at the event were former Cabinet Office minister Ben Gummer and former Department of Health permanent secretary Una O'Brien, who agreed that the positive changes prompted by the pandemic must be retained. But they warned that the UK civil service has tended to slip back after previous periods of rapid progress. O'Brien referred to historian and academic Peter Hennessy's 1989 book Whitehall. In one chapter, she recalled, he writes about the civil service response to the Second World War – which included big operational reforms and hiring in outside experts. "But it tells you everything that the following chapter, which talks about the civil service after World War II, is entitled 'Missed Opportunity'," she added. "There was a lot of reversion to type and a failure, principally, to grasp the significance of management and implementation skills."
For example, said Freedman, civil servants and politicians must hang onto the progress made during the current crisis around remote working. "We've seen parliament and the courts using technology in the way that they've resisted for decades and I don't see why they should be allowed to return to resisting it when this is over," he said. And Gummer and Freedman reported that COVID-19 has prompted departments to more readily seek the advice of outside experts on formulating policy.
On this latter point, O'Brien argued that departments and agencies should routinely draw on the expertise of external specialists, ideally by fostering hubs of expertise in industry, universities, charities and civil society. This approach produces better results than hiring service delivery professionals in as permanent staff, she argued, recalling that the Department of Health abandoned its policy of recruiting former doctors in the 1990s. The longer medics spent in the civil service, she said, "the less good they became on the clinical front and at knowing what was happening in hospitals and in primary care."
Covering new ground
In other areas of proposed reforms, the current crisis has not substantially shifted the civil service's culture or practices – and here, the pressures for rapid reform are likely to return. These include issues around performance management: Gummer commented that while "you probably achieve more through less creative destruction than Cummings might have a taste for", many of Cummings' fundamental criticisms are well-founded. "Where civil servants are not good enough, they need to be moved out and got rid of," he said.
The civil service's approach to career development – under which high-performers make the most rapid progress by regularly moving between disciplines and departments – also remains unfinished business. Every time this happens, commented Freedman, expertise must "be built up by another generalist, and you often lose time and leverage doing that". It is a problem he experienced in the education department, and one that "reared its head" during Brexit and again since the outbreak of COVID-19.
"All the incentives are to work for 18 months to two years and then move on. The whole culture encourages the building of expertise by going into different jobs rather than becoming deeply knowledgeable and capable in a particular policy," O'Brien agreed. Work is required to rethink the design of jobs and systems of promotion, she argued: "Now is the time, once we get through this crisis, for those policies to be looked at in a much more radical way".
Levers for the reformers
Having worked with both Cummings and Gove – another prominent proponent of reform, who now has a key job at the Cabinet Office – Freedman suggested that the COVID-19 crisis may give them additional leverage in pursuing civil service reform. "One of Cummings' favourite quotes was Lenin's 'The worse, the better' – the sense that a real crisis is when you get the opportunity to change things," he said. "I don't think they will need me or anyone else to tell them that this is a very good opportunity to drive reform."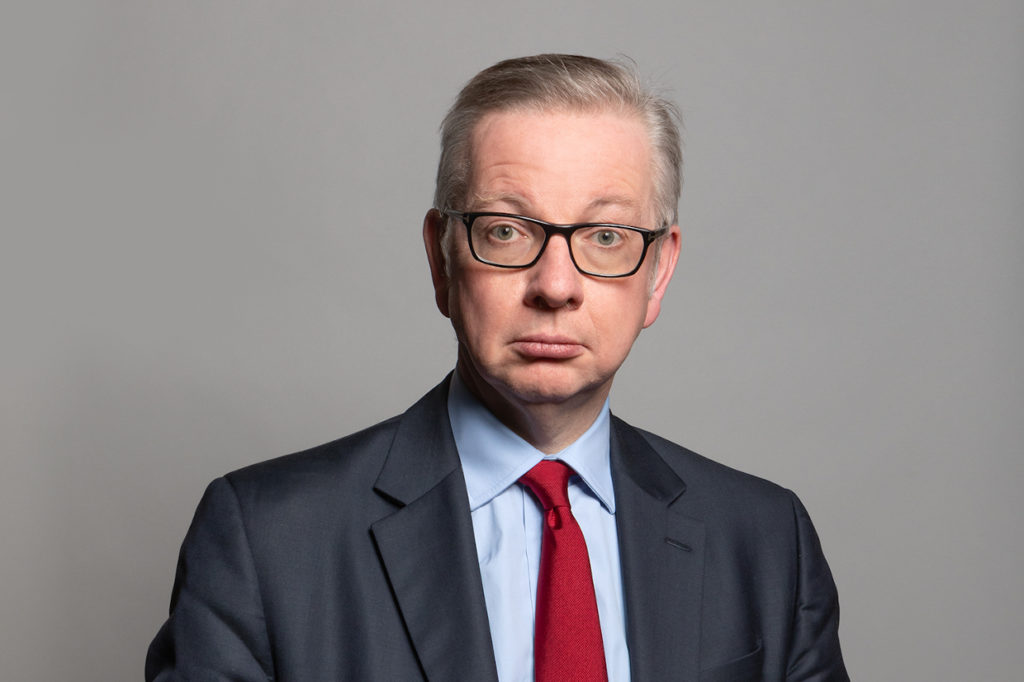 He recalled that Gove, while education minister, "used every trick in the book… to shove in a few extra people beyond the usual spad [special adviser] allowance", hiring into civil service jobs people with similar views who could help to push through education system reforms. "I don't think he'd be averse to bringing in more ideologically aligned people to help drive the wider reform agenda," Freedman said. "That's not quite the same as politicisation – I don't think we'd ever want to go as far as the American system. But I think probably the opportunity to create smaller equivalents of Downing Street offices within departments may be something that Gove and Cummings would be interested in, as well as bringing in outsiders ­– really competent people – to help drive things forward in government and to connect the civil service with outside organisations that can provide the scientific and data-driven expertise that some departments lack."
O'Brien's preference, rather than pushing through a whole new suite of reforms, is to build on some of the important measures already in place "that need to go further and faster". She gave the example of digital government, maintaining the emphasis on skills and the professions, and reviewing the pay and rewards system. "I don't think we should allow structures or ideology to get in the way," she added. "I wouldn't support any big machinery of government change – I think that's a complete diversion."
Perhaps the biggest lesson to emerge from corona is the need to plan and prepare for the threats that have been identified. Government must be able to "do big things fast [when] a problem – such as climate change – is staring us in the face," she said. "I would like much more fundamental attention from the civil service and government as a whole in terms of steps that need to be taken to anticipate, prepare for and mitigate some of the huge problems that are facing us nationally and internationally in the decade ahead. If anything comes out of this crisis that's positive, it could be something of that ilk. And I believe the civil service has got the capability to do that, with the right leadership."
The UK civil service's failure to learn lessons from its actions during the Second World War is well-documented. The current coronavirus pandemic may offer an opportunity for government departments and officials to hasten and entrench existing reform programmes and, perhaps more fundamentally, to plug the gaps revealed by COVID-19 – improving crisis planning, for example, to avoid the need for hugely costly reactive work. But it seems that as we get past the current crisis, the drive for big changes will resume. As Freedman reiterated, Johnson and his inner circle are likely to view COVID-19 as the catalyst for driving their as-yet-undefined reform agenda. Watch this space.