Solving the public sector workforce challenge
Image by freepik.com
Knowledge Partner
With jobs markets tight and specialist skills thin on the ground, public sector bodies often struggle to recruit and retain the staff they need – particularly in fields where they must compete directly against private sector employers, such as finance, HR, digital and programme management.
As government departments commit to move more staff out of Whitehall as part of the government's levelling up agenda, it has become ever more critical that public sector organisations work together to address workforce issues, and ensure that levelling up does not lead to a talent squeeze across the country.
Leading experts are already calling for joined up action. Lord Michael Bichard, who has served as both a local authority chief executive and a government department permanent secretary, has called for the creation of a single public service that removes distinctions between the central government civil service, local authority officers and NHS officials. This session looked at whether such changes would work, and what a public sector workforce plan needs to consider including:
How can a cross public sector workforce plan be developed, and what are the best examples of workforce planning from across the public sector
Will moving central government roles out of Whitehall cannibalise local government?
Do variants in public sector pay incentivise people to choose one part of public service over another?
Panel
Debra Lowery, HR Deputy Director, People, Capability and Place, Department for Work and Pensions, UK
I am a solutions focussed and innovative HR leader and professional. I have extensive experience of working in complex environments across Government, leading HR centres of expertise, supporting transformation, business partnering and delivering business solutions for individuals, leaders and stakeholders. This includes developing and leading resourcing strategies and solutions, building and growing my networks across Government and the Public Sector and working collaboratively to achieve outcomes.
……………………………………………………………………………………………………………………………………
Thomas Beautyman, Deputy Director, Government Digital Capability Cabinet Office, UK
Thomas joined the Cabinet Office in 2021, in the new Central Digital and Data Office, and is responsible for transforming how Government grows capability in digital and data. This including attracting, recruiting, and building digital expertise, through to developing the many leaders in government who have specialism in other domains, but increasingly need digital and data confidence to deliver. Thomas moved to the Cabinet Office from DWP Digital, having joined Government in 2019 from BT where he led workforce planning, apprenticeships, and learning transformation.
Jonathan Werran, Chief Executive, Localis
Prior to running Localis – an independent think-tank dedicated to issues related to politics, public service reform and localism – Jonathan worked in consultancy, communications and journalism. After five years as a reporter, commentator and features editor for The Municipal Journal (The MJ), in 2015 he became the first strategic communications officer for the District Councils' Network.

Prior to The MJ, he edited an online government property and public estate magazine and helped run communications and marketing for anti-poverty charity Elizabeth Finn Care. He began his career in online publishing and developed the groundbreaking 'Wired-Gov' service to repackage central government press releases. He then founding a boutique business to government consultancy which among other services helped pioneer the first UK public sector reverse auction.
Alina Leon-Kozenko, Strategic Government Engagement Executive | CEE & SSA, Coursera
Alina Leon currently supports the Global Government Partnerships team at Coursera by establishing relationships with governments far and wide. Since joining Coursera, Alina has directly engaged in the launch of multiple large scale programs that have had a tremendous impact in preparing citizens for the future of work.
Specialising in the early stages of these program launches, Alina has advised more than thirty ministries of Labour and Employment across the world on the best approaches to delivering skills-first learning.
Outside of her role at Coursera, Alina is an active contributor to the Chatham House Common Futures Conversations project. Within this project, she engages in international exchange between policymakers and young community leaders from Europe and Africa. The project focuses on exploring a range of key global challenges, namely education and technology, inequality, and climate change. As part of this exchange, Alina participates in Chatham House events and shares ideas and solutions with high-level policymakers to contribute to actionable policy discussions.
…………………………………………………………………………………………………………………………………………………………………………………..
Webinar chair: Richard Johnstone, Executive Editor, Global Government Forum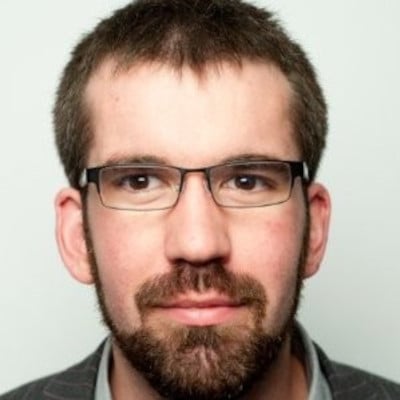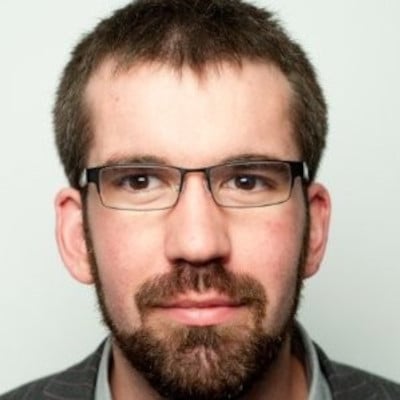 Richard Johnstone is the executive editor of Global Government Forum, where he helps to produce editorial analysis and insight for the title's audience of public servants around the world. Before joining GGF, he spent nearly five years at UK-based title Civil Service World, latterly as acting editor, and has worked in public policy journalism throughout his career.