Tax collection in the age of digital
Photo by pexels.com
Knowledge Partner
Over the last year, public services have touched far more people's lives as governments act to protect people's incomes and health. But only one interaction with government remains a (nearly) universal experience: that of paying taxes. In most countries, tax calculation and collection comprise the civil service's highest-volume transactions – so any efficiency gains can produce big benefits for both governments and citizens.
Hence the rapid progress on digitalising and automating tax returns. Often drawing in data via automated links with public and private sector bodies, digital tax services can reduce errors, tackle fraud and squeeze the 'grey economy'. By feeding validated information directly into finance departments' IT systems, they can reduce administrative costs – helping to keep people's tax bills down. And by pre-populating forms and automating processes, they can dramatically ease the user experience: in Estonia, about 95% of personal tax returns take just five minutes of the citizen's time.
There is no single solution here. Estonia's tax platform gathers data directly from government departments and banks, for example, while the UK has supported the development of a market in approved, API-linked accounting software. But most governments have similar goals, and countries have much to learn from one another on issues such as data collection, fraud prevention, process transformation and security. At this Global Government Forum webinar, experts from national governments and the private sector will explore the issues around transforming and digitising tax systems – identifying the main challenges and discussing the policies, capabilities and systems required to overcome them.
Time
USA/Canada Eastern Time (EST): 09:30 – 10:45
British Summer Time (BST): 14:30 – 15:45
Central European Summer Time (CEST): 15:30 – 16:45
Eastern European Summer Time (EEST): 16:30 – 17:45
Singapore Time (SGT): 21:30 – 22:45
Australian Eastern Standard Time (AEST): 23:30 – 00:45
Panel
Webinar chair: Siobhan Benita, former UK senior civil servant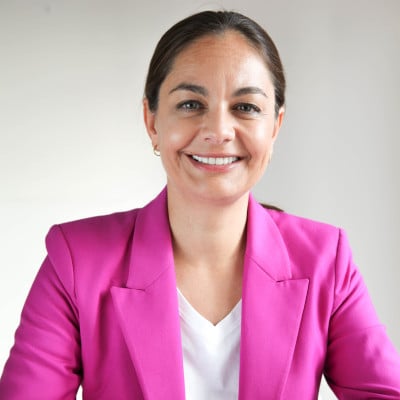 Siobhan Benita was a senior civil servant with over 15 years' Whitehall experience. She worked in many of the major delivery departments, including Transport, Environment, Health and Local Government. She also had senior roles at the heart of Government in the Cabinet Office and HM Treasury, including supporting the then Cabinet Secretary, Lord O'Donnell to lead work on Civil Service reform and strategy. Siobhan left the Civil Service to run as an independent candidate in the Mayor of London election. She subsequently joined her alma mater, Warwick University as Chief Strategy Officer of Warwick in London and Co-Director of the Warwick Policy Lab.
Peter Green, Head of Secretariat, Forum on Tax Administration, OECD Centre of Tax Policy and Administration
Biography to follow
Sami Koskinen, Director, Stakeholder Relations, Customer Relations Unit, Finnish Tax Administration, Finland
Sami Koskinen has worked in international corporate taxation and transfer pricing for over 20 years, both in private and public sectors. He has also served as a fiscal counsellor for the Permanent Representation of Finland to the European Union in Brussels. He is currently employed by the Finnish Tax Administration as a director on stakeholder relations.