Resilience, stocks and supplies: public procurement during the pandemic
By
Liz Heron
on 26/07/2021 | Updated on 08/09/2021
When prime ministers go shopping: UK PM Boris Johnson, pictured at Westfield shopping centre at the end of the UK's first lockdown. Credit: Number 10/Flickr
When COVID hit, governments had to address a series of colossal procurement challenges – sourcing the services and goods required to keep people safe as global supply lines failed. At a GGF webinar, experts from around the world discussed what went well, what failed, and how commercial professionals can respond more effectively during the next crisis. Liz Heron reports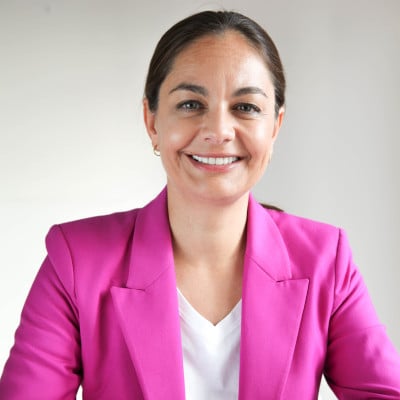 In the early months of the pandemic, civil servants had to secure vast supplies of personal protective equipment (PPE) and ventilators – working at very short notice and in the face of intense global competition. They were also being asked to commission vast numbers of COVID tests, set up test and trace systems, and manage the procurement of vaccines whose efficacy was, at that point, completely unpredictable. Meanwhile, local authorities needed help in supporting their populations as lockdowns bit – providing supplies for those isolating or shielding, for example, and distributing free school meals and laptops to poorer kids.
Many commercial and procurement teams rose to these extraordinary requirements, working at pace to provide vital protection to citizens and save lives. However, the pandemic also revealed gaps in public health planning and capabilities, and exposed weaknesses in emergency procurement systems.
Speaking at a Global Government Forum webinar convened to explore these issues, Paulo Magina, deputy head of infrastructure and public procurement in the OECD's Public Governance Directorate, noted that during this period "governments faced unprecedented challenges" as they sought to rapidly increase both the volume and the range of their purchasing. Across 22 countries in the OECD and the European Union, he said, public procurement increased from 13.7% of GDP in 2019 to 14.9% in 2020 – with last year's spend exceeding US$7 trillion.
Pluses and minuses
On the whole, said Magina, civil services responded impressively. "Public procurement was clearly at the frontline of government responses. It has been an opportunity for policymakers, practitioners and professionals to demonstrate the value of public procurement systems around the world," he said. "And it was clear that most systems were capable to cope with the challenge."
In meeting the needs of health services and citizens, he added, "the systems for emergency contracting were key. And in fact, they were able to be executed and put in place very quickly, with all the caveats in terms of transparency sometimes [being an issue]."
In some cases, that lack of transparency has hidden darker sins. For example, the UK's High Court has ruled that former health secretary Matt Hancock acted unlawfully by failing to publish within 30 days details of PPE contracts on which "vast quantities of public money" were spent – while campaigners have uncovered close ties between politicians and many benefiting suppliers. In South Africa, health minister Zweli Mkhize has been put on special leave following allegations that his department irregularly awarded R150m (US$11m) in COVID-19-related contracts to a company owned by his close contacts. And in Bosnia and Herzegovina, prime minister Fadil Novalic has been charged with involvement in the KM10.5m (US$6m) purchase of 100 defective Chinese ventilators from a raspberry farm owner.
Magina pointed out another factor that's hampered effective procurement: the OECD's July Government at a Glance 2021 report, which examined procurement practices across more than 30 countries during the pandemic, found that 64% of purchasing is carried out at sub-national levels. During 2020 this "created additional competition between different public buyers inside the same country and of course, between countries, which also led to disruptions in supply chains, with countries imposing extra prohibitions and restrictions on essential goods," he said.
The OECD also found some "unexpected market responses", with many suppliers demanding conditions that were not in their contracts or proving unable to deliver the required goods when government had met their conditions – and, indeed, paid in full. And there was a higher risk of receiving counterfeit products.
"We know that some public procurement frameworks were not strong enough in terms of the regulation and the legal framework," Magina said, adding that most public procurement systems were not equipped with risk management and risk-based approaches, while their strategies were "clearly not adapted and mature".
Behind closed doors
Matthew Rees, commercial hub director at UK spending watchdog the National Audit Office (NAO), said that it's important to distinguish between normal times and exceptional times. In the former, competition, due process, fair treatment and transparency are all standard expectations for public procurement in the UK. "Then we come to exceptional times – and that's where, certainly in the UK, questions have arisen, particularly about the use of urgent procedures and lack of competition," he said. "Indeed, [there have been] some concerns about the transparency of agreements that have been entered into."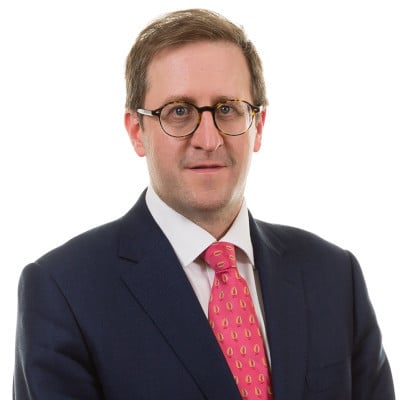 The NAO's reports have, he added, "looked at PPE procurement and, in that circumstance, we have found concerns about the transparency post-contract. But if you actually go back to the beginning of the pandemic, it was the lack of resilience and stockpiling that caused quite significant strains to the initial response. So [there was a] lack of preparation, a lack of resilience in supply chain, no stocks; and clearly, with global demand peaking, that forced the government in the UK into setting up additional responses. What it really highlights is a lack of preparedness."
The NAO also produced a report on £570m (US$780m) of public expenditure intended to boost the supply of ventilators to UK hospitals. Auditors were concerned "whether the benefits have been realised" from the programme, said Rees.
"Then we looked at [NHS] Test and Trace – and we've looked at that twice, most recently two weeks ago," he continued. "We looked at another £13bn [US$18bn] worth of expenditure and again, one of these 'exceptional times issues' is how much procurement has been awarded without a competition. We've got stats, and about 53% of the contracts we were looking at were subject to direct award.
"The other issue that's very interesting now, at this slightly later stage, is the issue about who bears the risk for capacity which is provided. We've got a question about latent capacity. So, when you look at our test and trace progress update, what you'll see there is that government is paying for capacity, but not necessarily using it."
New frameworks for purchasing
The panel discussed various strategies for improving government procurement under crisis conditions, and suggested the priority areas for managing recovery from the pandemic. Grant Johnstone, head of government engagement for Europe with event knowledge partner MasterCard, highlighted the benefits to governments of consolidating, centralising and planning their procurement.
"They can get an advantage of up to 10% by having formal structured procurement [processes] in place," he said. "There are many other short-term opportunities that are available too… 66% of purchases are deemed non-critical, low-value purchases, so you can get those out of the system" – handling them through buying frameworks, rather than going through the full tender process.
When MasterCard engages with governments around the world, said Johnstone, it has found that they typically have three or four major procurement goals: effectiveness, efficiency, stakeholder management and, arguably, political objectives. "From those three or four major goals, we see typically five or six areas where improvements can be made within government," he said, naming these as strategic intent, planning, technology and automation, governance, and people.
As the initial procurement crisis eased, said Magina, governments in many countries have already begun to consolidate their procurement efforts, issue additional guidance, and worked to provide better support for contracting authorities dealing with the emergency. "After this initial competition, we saw some good policy responses in terms of the contracting authorities launching joint procurements," he said, citing the EU's Joint Procurement Agreement for medical countermeasures.
"We also saw some centralised purchasing in some OECD countries – for instance Canada, Colombia, Germany, Latvia and Estonia," said Magina. "Countries that were not used to centralisation were able to put in place these centralised approaches to procurement. It allowed them to improve stockpile preparedness." As a GGF interview with Health Canada's deputy minister Stephen Lucas revealed last year, the country's federal government took central control of all PPE imports and managed their distribution to the provinces, averting competition between regional administrations for incoming goods.
Building better buying
Other forms of collaboration include the EU's disaster and emerging risk management initiative rescEU, said Magina, and online platforms set up by Italy, Spain, Ireland, Canada, and the UK to manage urgent demands for pandemic-related goods and services.
"And finally, this emergency brought up digitalisation," he said. "Many governments were forced to provide an end-to-end, fully fledged procurement system, or improve the roadmaps they have for digitalisation of public services."
Looking ahead, Magina set out the OECD's policy priorities for the post-COVID recovery: continuing digitalisation of the procurement process; a greater emphasis on risk management approaches; adoption of the strategic sourcing approach, involving supply chain diversification; and strategies for greater professionalisation within procurement departments.
All the panellists agreed that governments need to invest in training and professional development to raise standards in the procurement function. "There are some really hard-working people right across the procurement profession, but it has traditionally been a little bit of a Cinderella sort of career," said Rees.
"Commercial is the label that's been attached to the central pillar of this, whereas procurement has been under-invested. I think that there are certainly some inferences one could draw about the traditional hierarchical structure and the lack of diversity and inclusion. You find vast responsibility vested in people without the authority to really challenge central decision-making, and I think that there are massive issues there to deal with through the workforce."
Addressing risk in the supply chain
Asked what governments should do to improve their emergency planning, Magina highlighted work underway in some countries to improve risk management in procurements and tenders. For instance, the United States already requires public agencies to develop a 'Plan B' for risk management, ensuring that supplies keep flowing if the established supply chain falls over. Others are introducing guidance on transparency in the new portals for COVID-19 contracts.
Johnstone backed the need to focus on risk management within the supply chain. "One: do you trust the supplier?" he asked. "Two: do you have an alternative? Three: if we're going digital, not only is that digital channel or digital electronic data interface safe, but is the supplier safe?
"If I am now connecting to my entire supply chain digitally, my cybersecurity risks go up exponentially," he said – citing the US Solarwinds scandal, in which overseas actors smuggled hacking tools into the services provided by IT firm Solarwinds. This was "a prime example of where the government had done their work on a cybersecurity basis, but one of their suppliers was compromised. So your supply chain risk is not anything that you can avoid. It is a specific area of risk management that needs to take place."
Advice on how to develop and strengthen procurement in the wake of the pandemic is becoming more widely available. "We've been working on a good-practice guide that covers the whole commercial life cycle, and we'll be publishing that [in July]. In relation to the UK government, there is no shortage of good guidance," said Rees. But governments will only avert the risk of more waste and impropriety if they ensure that procurement professionals across government are aware of the risks – and act on them.
"Time and time again, when we go and look at actual practice, no matter how good the guidance, people don't follow it," he concluded. "These are the kinds of things that are not acceptable – and we're not going to compromise on that."
The GGF webinar 'Purchasing in a pandemic: the next steps for public procurement' was held on 6 July 2021, with the support of knowledge partner Mastercard. You can
watch the full video via our event page
or below: