Leading staff through turbulent times
Photo by fauxels from Pexels
For the last year, leaders and managers have tried to guide and protect their teams through a period of dramatic global upheaval: civil servants have responded to the biggest public health and economic challenge in decades, while moving wholesale to remote working – often juggling their jobs with caring responsibilities and, too often, personal tragedy.
During 2021, mass vaccination should begin to curtail the pandemic. But the year is likely to see further economic, social and political turbulence, while accelerated change programmes and public finance deficits present fresh challenges. At this Global Government Forum webinar, civil service leaders and external experts will discuss how to lead hard-pressed workforces through this period of unprecedented disruption.
How can organisational leaders maintain morale and a sense of collective endeavour when staff never see one another? What techniques and tools can support remote collaboration – making working from home sustainable over the long term? How can line managers support exhausted, depressed or traumatised staff, while maintaining public services? And how can workforces be supported to build new services and address novel problems when classroom training is not an option? Many civil service organisations have responded brilliantly to the pandemic; this event will explore how to protect staff engagement, capabilities and wellbeing during a period when crisis response is becoming business as usual.
Time
USA/Canada Eastern Time (EST): 09:30 – 10:45
Greenwich Mean Time (GMT): 14:30 – 15:45
Central European Time (CET): 15:30 – 16:45
Eastern European Time (EET): 16:30 – 17:45
Singapore Time (SGT): 22:30 – 23:45
Australian Eastern Standard Time (AEST): 01:30 – 02:45
Public servants can register here for free to attend this webinar
Panel
Webinar chair: Siobhan Benita, former UK senior civil servant
Christine Donoghue, Chief Human Resources Officer, Treasury Board of Canada Secretariat
Christine Donoghue was appointed Chief Human Resources Officer in May 2021. Christine arrived from the Canada Revenue Agency, where she had been Deputy Commissioner of Revenue since August 2018. She was previously Associate Deputy Minister at Health Canada from 2017 to 2018. Prior to that, Christine served in various assistant deputy minister positions since 2005, including at Natural Resources Canada, the Canada School of Public Service, Environment Canada, and the Public Service Commission, where she also served as Acting President. Christine holds a Bachelor of Law from Université Laval.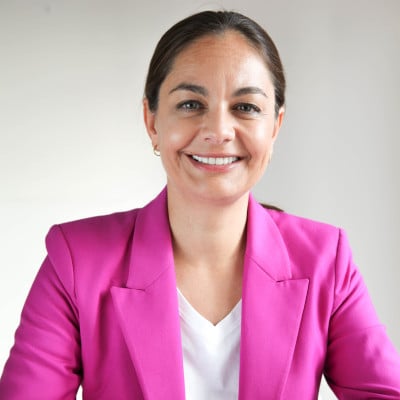 Siobhan Benita was a senior civil servant with over 15 years' Whitehall experience. She worked in many of the major delivery departments, including Transport, Environment, Health and Local Government. She also had senior roles at the heart of Government in the Cabinet Office and HM Treasury, including supporting the then Cabinet Secretary, Lord O'Donnell to lead work on Civil Service reform and strategy. Siobhan left the Civil Service to run as an independent candidate in the Mayor of London election. She subsequently joined her alma mater, Warwick University as Chief Strategy Officer of Warwick in London and Co-Director of the Warwick Policy Lab.