'It's a real reset': how will flexible working affect public sector productivity?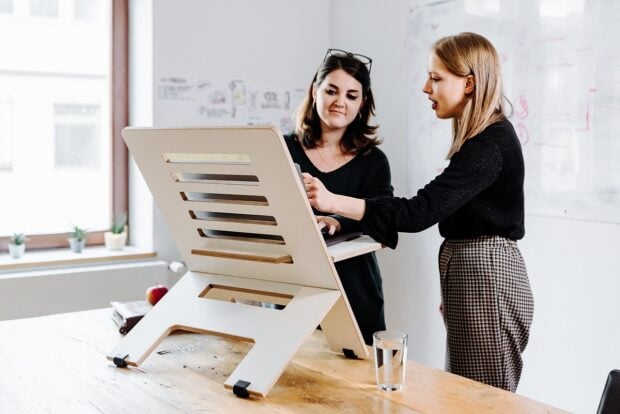 Offices need to be reconfigured to support collaborative working. Photo courtesy Standsome via Pixabay
The move to flexible working is providing a host of opportunities for public sector organisations, and presenting challenges too. This webinar from Samsung and Insight brought together experts from across UK government to find out how organisations are adjusting to the new world of work
The coronavirus pandemic caused widespread disruption to the work of government, with many public and civil servants moving to work from home almost overnight. Since then, many officials have found a better work-life balance and some organisations have reported increased efficiency. So, though the immediate crisis has passed in most countries, the revolution in working practices is not going to be reversed.
The shift does, however, bring into sharper focus a number of challenges that the government faces in improving public sector productivity at a time of fiscal constraint. Can government departments and organisations use the new world of flexible working to embed more efficient processes? And how do they need to adapt their management approaches to suit teams that are less likely to be in physical spaces together?
These were the key questions discussed in the webinar, The future of work: how can the government unlock public sector productivity?, hosted by knowledge partners Samsung and Insight, and which heard from senior figures across government on how they are dealing with these challenges.
Anne Burt, the head of business change in the smarter working programme at the Government Property Agency (GPA), explained that the ability of government to move to remote working at such pace had been made possible by the smarter working programme, which began in 2018 as part of the then Government Estate Strategy.
The project was intended to help all government departments reach "smarter working maturity", and the impact of the pandemic has shown the value of this approach.
"The last two and a half years have probably seen the biggest change we are ever likely to experience in our working lives," Burt said. "And what really sticks with me is that the civil service continued to deliver services to the people that really depended on our services – and smarter working foundations enabled so much of this."
She highlighted that smarter working overall is about "empowering individuals to make choices on how and where they deliver their job to deliver the best outcomes – for themselves, for their team, for their organisation, and most importantly of all for their clients and customers".
The government developed smart working policies – in line with the British Standards Institute's smart working standard PAS 3000 – with the GPA assessing departments on their maturity levels against four pillars: technology, workspaces, leadership, and people and culture.
"What we've been learning through that is that you need all four of those pillars in place to really realise those benefits," Burt said. "It's fair to say we couldn't have done any work at all, any of us, over the last couple of years without that technology bedrock – being able to work from home, using a computer and get our work done has been so important for everybody."
She added: "GPA is working really hard with our clients to understand how we can optimise our workspaces to best support the range of tasks that we undertake in our day-to-day work. And how people behave in those spaces, how they make individual choices on a daily basis – that is really, really important too, so we also look at how people build trust and empowerment into those daily decisions and how we support leaders to role model behaviours. Those are absolutely at the foundation of smarter working."
Burt noted that although the pillars of flexible working had been at the core of enabling the government's response during the pandemic, one of the key elements – that people have more choice about where they work – was missing out of necessity.
"We think that choice is really key with this, and we haven't had a great deal of choice over the last couple of years. But having a variety of work settings can help you choose the best space for your activity. Our workplace, wherever that may be, whether that's in the office or at home in a third space, visiting a client, out and about somewhere else, all of that is critical to helping us deliver. And it can have a real impact on how productive we are, and how productive we feel."
Tension over returning to the office
Tammy Noel, the deputy director of civil service organisation development and design in the Cabinet Office, agreed with Burt that the pandemic was "absolutely a point in time and we just cannot go back and wipe away from our memories" and return to pre-COVID working practices. However, she noted that every government department has a different approach to returning to the office. "And I think that, therefore, informs people's view on what it's like to work in a hybrid way. It depends very much on your department."
Two years ago, the immediate switch to remote working meant that decisions about how organisations would respond to remote and flexible working were being made at a "point of crisis", which meant that they "weren't necessarily thought through, but just had to be made".
Despite this speed, Noel said there has been a lot of progress across the smarter working pillars highlighted by Burt, with positive changes in terms of office productivity and culture being the "parity" that was established for people working remotely.
In her role, Noel provides what is effectively internal consultancy from the Cabinet Office for other government organisations, most recently Visit Britain, an arm's-length body.
Working in a consultancy capacity, she said "we took all of our work online, we began developing ways to work with culture online, and track people's cultural experiences [from working remotely], and creating operating models online".
But people had different experiences of working from home. Those living in a house-share, for example, had a different experience from those with their own home.
This led to issues that need to be addressed now. "There's a bit of a tension there around who'd like to go back to the office and who wouldn't, and all of this matters when we think about returning to the office, because people became wedded to a certain way of working depending on what was working for them. It feels very personal for people around whether they want to be back in the office."
As a result, government needs "to think about what is the work that we are doing in offices, and how are we doing it", Noel added.
"I have seen examples of really poor hybrid working since I've been back in the office, and really great hybrid working. And I think it's about us really thinking about that. Some of the spaces that we are using are not quite fit for purpose. We don't have enough space for us to get together, and to work together as groups. There are still rows of desks where we work silently – we can do that at home."
Getting the most out of remote working will need both changes to business design and human resource practices to make coming into the office feel worthwhile, rather than an obligation, Noel said – something Burt characterised as making the office a magnet for people, rather than a mandate to attend.
'A tough challenge for leaders'
Jas Bilen, the director of people at water industry regulator Ofwat, who also spoke at the webinar, agreed there was a step-change happening in the workplace, with hybrid working bringing both opportunities and challenges.
Ofwat had developed smarter working practices before COVID, he said, and had "gone through the pain barrier" of setting up the kind of systems Burt and Noel discussed.
"Our people were used to the way of actually being agile, and having the right technology, so we were set up when the pandemic hit, [and] our accommodation was set up correctly."
However, there was not what he called the "full blown" version of flexible working that is now being seen across government. "We were ahead of the game, but there wasn't the combination of office-based and home-based [working]. The pandemic changed that completely."
Establishing a new organisational setting for this changed world is vital, Bilen said, rather than hybrid working itself shaping organisational cultures by default. And in particular, the move to flexible working places a greater emphasis on leadership.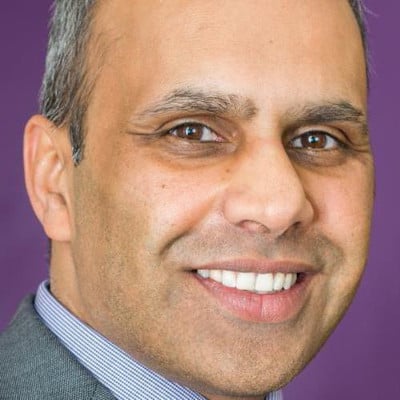 "I think leaders have to relearn everything they've learned," he said of the change. "We in the HR profession really have been working on this agenda for many, many years. But suddenly, COVID came along and changed everything.
"We are now saying to our leaders that not only do they need to be great leaders, but they're going to have to do that maybe with a team that is half in the office and half at home.
"I think there's a real challenge for leaders, and I think there's a slight underestimation of that. It's not just about buildings, technology, equipment – fundamentally, there's a culture change going on."
The role of managers has grown, he said, as they need to be both the coach and social connector for their teams, as well as having an oversight role. "It's a tall order. There's a real opportunity, but also there's a there's a big challenge."
Noel agreed that the tone set by the senior leadership team was key to organisations' maturity around hybrid working. What do leaders do around meetings, for example? "Does everybody race down to London to have their weekly senior meetings, or do they do it in a hybrid way? And is it one person on a Zoom screen, while everybody else talks to each other across the board table, or do they do it as a proper hyper meeting? It's those sorts of things you really need to be looking at because we just copy those behaviours down the organisation."
How to match workplace technology to organisational objectives
Graeme Good, the head of enterprise sales at the webinar's knowledge partner Samsung, touched on how the business had also been transformed by flexible working, with efficiencies being made in terms of the number of clients employees can contact in a day over technologies like Zoom. The company is also considering the issues that Burt and Noel raised around how to build meaningful relationships in the world of hybrid work.
As a provider to government, Samsung is working to understand what the objectives of the various organisations are around flexible working, so that the services firms like it provide can be tailored to them.
"From a Samsung perspective, probably the number one concern that we try to address for organisations within the public sector is security," he said. "It is not acceptable for hybrid working not to be as secure as the previous model of more office-based working. The responsibility is on us to make sure that we're engendering trust and confidence in decisionmakers that allow hybrid models to work so that lack of trust is not a factor in decision-making around what is the optimal model within the public sector."
Bilen also spoke about the importance of trust, and called for organisations to put what he called "a hybrid lens" on all their activities, including moving to an output-driven culture. "That is about working with our people, and our senior leaders, and saying: 'What objectives are you setting, what are the timeframes for the work, and what's got to be achieved?', and then looking for the outputs," he said.
Ofwat has four pillars to its smart working approach, and these inform the development of team charters which then set out the flexible working approach across the organisation. "We've got some tram lines, corporately. We put it to provide guidance and support, but every team has the ability to be empowered to make it work. It's making sure that it's not a one-sided discussion," Bilen explained.
How to prove flexibility equals productivity
Working to outcomes is also key to showing that flexible working can help drive productivity, and proving that this is key to the future of the workplace.
Burt said that efficiency in flexible working is "probably the most studied topic in the world of business at the moment," but argued it would take some time to deduce.
"We're in a new space, we haven't really tested this out properly yet. We're kind of trying to compare pre-COVID ways of working and COVID ways of working and seeing if there are any benefits. There's lots of research currently going on, we've got lots of emerging evidence."
She agreed the fundamentals set out by Bilen were important. "What are the metrics you've got in your organisation for the overall health of the organisation and how it's performing? How do people, individuals know that they're doing a good job or not? And how is that being done? That's where the wider benefits of this are."
Good agreed, highlighting that alongside efficiency and effectiveness as key measures of organisational performance, there was an increasing focus on employee engagement too.
"Those things really need to be considered in the round. Twenty years ago, employee engagement was really not a factor in these discussions, but the fact our conversation today is largely people-oriented shows we're a long way evolved from where we were not very long ago."
Noel said that "engaged staff are productive staff", so the civil service's People Survey will be a good measure in the years ahead. "We also know anecdotally that during the pandemic, people felt that they were more productive than they had ever been [when working remotely]. But, like Anne [Burt] said, we just haven't got the data, even anecdotally, around how people feel in the hybrid workplace."
Bilen said that Ofwat is keeping its approach under constant review to ensure that flexible working works. "We're constantly standing back and asking if this is the right approach. As others have said, we don't have all the answers. This is all new, and we are working through this with a people-centred approach."
Good concluded by urging those watching the webinar to ensure that the discussions around future working environments were joined up with discussions on organisational technology plans to help make it work.
"What I would ask is that those conversations are filtered through to IT departments and to procurement teams. It's been fascinating for me to get those different perspectives, because very often the IT and mobility industry are trying to solve issues and actually hearing that people perspective really helps get solutions for the people who really matter – the people who are using [technology] throughout the organisation who are doing the vital work on a day-to-day basis."
You can watch the full 75-minute webinar via our dedicated event page. The webinar – hosted by Samsung and Insight with support from Global Government Forum – was held on 5 October 2022.