Adapting to increased risks: cyber and data security in the age of uncertainty
Knowledge Partner
Global insecurity is heightening the cyber security threats faced by the US federal government. Russia's invasion of Ukraine has highlighted the need to deal with uncertainty by boosting national cyber security resilience, with Joe Biden saying the country now faced a "critical moment" to improve domestic cybersecurity and bolster our national resilience.
The president has called for a national effort to strengthen the critical services and technologies on which Americans rely, with steps including implementing the president's executive order on improving the nation's cybersecurity.
Federal departments and agencies have been warned that "incremental improvements will not give us the security we need", with the federal government instead needing to make "bold changes and significant investments in order to defend the vital institutions".
This webinar shared best practice on how your agency or department can improve its cyber security. It covered:
• How to assess the security of your data and prepare for increasing threats.
• Best practice for ensuring your data is secure, meeting US federal requirements to "to identify, deter, protect against, detect, and respond to malicious cyber campaigns"
• How elements of a 'zero trust' cyber security approach can boost your organization's data security, including around remote and flexible working arrangements
Panel
Martin Bowyer, Cabinet Office – Central Digital & Data Office, UK
Martin leads a team of talented and creative digital security and technology experts at the Cabinet Office – the centre of the UK Government. He works with the National Cyber Security Centre, Government Security Group, digital and cyber teams across the public sector to protect citizens, public servants and critical Government services from malicious cyber attacks and accidental data breaches. A co-author of the UK Government Cyber Security Strategy, Martin brings practical technology delivery and security consulting experience to solving the crunchiest cyber challenges. Currently, Martin is focussed on creating a common approach to Secure By Design for the UK public sector, investigating advanced capabilities for a central cyber coordination centre, managing and protecting essential infrastructure delivering critical Government digital services and responding to cyber incidents.
Although he has a British accent he is not, in fact, the evil mastermind of this webinar. He is here to provide an international perspective and a comparison with the approach to cyber being taken by the UK Government.
Aastha Verma, Chief, Cybersecurity, Vulnerability Management, U.S. Department of Homeland Security
Aastha Verma is the Fusion Branch Chief, which supports the Vulnerability Management Branch under the Department of Homeland Security's (DHS) Cybersecurity and Critical Infrastructure Agency (CISA).
Ms. Verma joined CISA in September 2019 and has since been instrumental in leading Fusion at the strategic and operational levels to build a flexible ecosystem of technology products and services that enables CISA to meet its mission objectives as outlined by the President and Congress.
Before serving in her current role, Ms. Verma was a Senior Solutions Architect at Sales Force, where she provided impact-driven solutions for the federal government, including the Office of the President and DHS, from January 2018 – September 2019.
From January 2016 – January 2018, Ms. Verma served as a chief data scientist at Booz Allen Hamilton, where she led efforts and worked collaboratively with other business partners to develop short- and long-range solutions to reduce fraud, waste and abuse.
A 1996 graduate of the University of Maryland, Ms. Verma has held leadership positions virtually everywhere she has been, beginning as a student, where she served as vice president for the school's Graduate Students Association. Since then, Ms. Verma has held positions as sales lead, senior product manager, director of product management, manager, director of business solutions, and chief product officer, at some of the world's most influential and impactful organizations. She also served as president of the American Society of Engineers of Indian Origin's Washington, D.C., Chapter.
Ms. Verma is especially passionate about giving young women the space to explore careers in Science, Technology, Engineering and Math (STEM), and is the co-author of the book, "A Guide to Growing Your Business: Proven Methods for Entrepreneurs, Marketers, and Salespersons with No Time to Waste," with her mentor, William D. Hughes.
Webinar chair: Siobhan Benita, former UK senior civil servant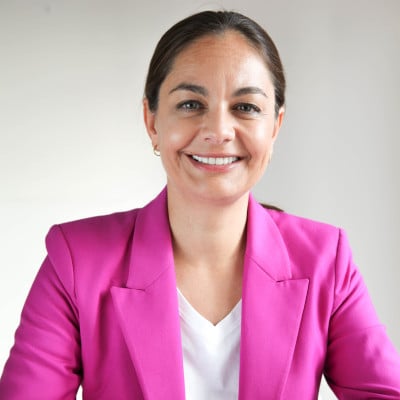 Siobhan Benita was a senior civil servant with over 15 years' Whitehall experience. She worked in many of the major delivery departments, including Transport, Environment, Health and Local Government. She also had senior roles at the heart of Government in the Cabinet Office and HM Treasury, including supporting the then Cabinet Secretary, Lord O'Donnell to lead work on Civil Service reform and strategy. Siobhan left the Civil Service to run as an independent candidate in the Mayor of London election. She subsequently joined her alma mater, Warwick University as Chief Strategy Officer of Warwick in London and Co-Director of the Warwick Policy Lab.