Shape your future: creating and delivering impactful public sector strategy
Photo by Kaboompics .com from Pexels
Knowledge Partner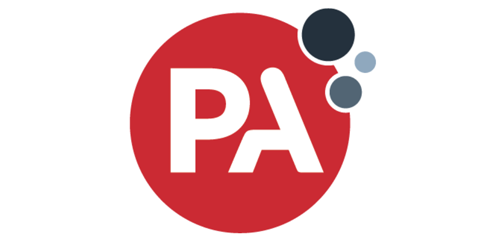 Read our report on this event
Around the world, governments are wrestling with ever-faster economic, social and technological change: the vast demands of the pandemic represent only the latest major disruption. And in a post-Brexit UK, the pace of change and the scale of the challenges are particularly acute. 2021 will be the year where the UK has a new settled relationship with the EU and carves out a new place in the world as an independent trading nation. Meanwhile, the government is driving ahead with a programme of extensive civil service reform set to accelerate existing transformations in key fields such as digital and HR.
In this environment, it's more important than ever that the civil service and wider public sector strategies that are responsive to overarching policy changes and provide organisations with the clarity and confidence that they need to plan for the long-term. It's hard to raise your eyes to the horizon in the middle of a global pandemic – but if you don't, the next strategic shock will always catch you unawares. And wholesale public sector reform is coming down the tracks: those organisations without a clear vision of their future will not be able to make the most of it and may find that others define it for them.
At this Global Government Forum webinar, public sector specialists from PA Consulting and senior strategists from different public sector organisations discussed how strategies can be effectively developed and implemented. They explored challenges involved in understanding their current and future threats and opportunities; defining credible long-term visions and objectives; identifying the capabilities required to deliver those objectives; and planning programmes of work to develop them. The PA Consulting specialist explored its unique approach to building strategies within the public sector environment – covering the methodology, skills and processes required.
Panel
Webinar chair: Siobhan Benita, former UK senior civil servant
Siobhan Benita was a senior civil servant with over 15 years' Whitehall experience. She worked in many of the major delivery departments, including Transport, Environment, Health and Local Government. She also had senior roles at the heart of Government in the Cabinet Office and HM Treasury, including supporting the then Cabinet Secretary, Lord O'Donnell to lead work on Civil Service reform and strategy. Siobhan left the Civil Service to run as an independent candidate in the Mayor of London election. She subsequently joined her alma mater, Warwick University as Chief Strategy Officer of Warwick in London and Co-Director of the Warwick Policy Lab.
Lieutenant General Chris Tickell CBE, Deputy Chief of the General Staff, British Army
Lieutenant General Chris Tickell was commissioned into the Royal Engineers in 1983 and spent 6 years as a troop commander in Germany, Northern Ireland, UK, Botswana and Norway. After Staff College and a tour in the MOD, he took command of 9 Parachute Squadron RE. This included tours in Bosnia and Kosovo.
As a Lieutenant Colonel he worked in the Operations Branch of the Army HQ, before taking command of 23 Engineer Regiment (Air Assault) as it deployed to Kuwait/Iraq for the Second Civil War in January 2003. On promotion in 2005 he moved to the Directorate of Training. He then attended the Higher Command and Staff Course.
He was promoted to Brigadier in 2007 and commanded 8 Force Engineer Brigade for 2 years; he deployed with his Headquarters to Afghanistan for the final 6 months. After 2 years running the Army Staff Course, he returned to the MOD working for the Chief of Defence Personnel for 9 months. He was promoted in 2013 and commanded the Army Recruiting and Training Division until October 2016. He was the Army's Director of Capability from then until Summer 2019. He was promoted to Lieutenant General and became Deputy Chief of the General Staff in August 2019.
He was appointed MBE in 2000, OBE in 2003 and CBE in 2010. He is married and has 2 teenage daughters.
Adam Simmons, Director, Future RIS and Government Relations, Highways England, United Kingdom
Adam is Director of Future Road Investment Strategies & Government Relations at Highways England. He is responsible for producing the evidence and plans to inform the 5-year investment in England's motorways and major A-roads (RIS) and producing our Delivery Plan. In 2020, Highways England agreed a £27.4bn investment in strategic roads for Road Period 2 (2020-2025). Adam leads Highways England's client relationship with Government. Most recently this has involved representing Highways England in working with Government on the Covid-19 response. He is also responsible for producing Highways England's first Net Zero Carbon Strategy & Plan, which is due for publication in 2021.
Adam has been part of Highways England for over three years since November 2017. He joined Highways England from the Department for Transport where he was part of the senior leadership team since 2009. Adan led various projects for DfT: HS2 Phase 2a, International Aviation, Olympics & Paralympics, and Blue Badge reform.
Adam is a Biologist by training. He has published in academic journals and written a book about evolutionary adaptations.
Ellie Lusty, Head of People Strategy, Design & Insight, People and Capability Group, Department for Work and Pensions, United Kingdom
Ellie is currently Head of People Strategy, Organisation Design and Development and People Insight at the Department for Work & Pensions. She led development of DWP's People Strategy – co-creating the strategy with subject experts and leaders across the Department to set the future ambition for DWP's workforce which underpins the Department's Business Strategy. Prior to this, Ellie led the work to create a single Customer Service Group in HMRC, bringing nearly 30,000 people directly serving HMRC's diverse customer base together under the same leadership.
With a focus on understanding what makes people tick and improving the day to day experience of colleagues and citizens, Ellie's civil service career spans roles in strategy, service and organisation design, insight and communications. She's passionate about bringing diverse groups of people to build a vision for the future which is simple and compelling – inspiring people today and for the future.
Ellie's based in London and balances work 4 days a week with looking after two very energetic young boys.
Alex Catlin, Head of Strategy Consulting, PA Consulting
Alex is a trusted advisor with fifteen years of consulting experience, helping board-level clients to improve their operational leadership and transform their organisation's performance. Alex has advised senior leaders from major government departments and FTSE 100 companies on all aspects of strategy, corporate governance and business planning, portfolio management, and strategic transformation.
Alex focuses on creating strategies that differentiate clients' performance through positively disrupting operating environments and established cultures. His work is execution-led and built on extensive experience of the end-to-end delivery of large scale, complex strategic transformation. Since joining PA Consulting in 2008, Alex has led large, multi-disciplinary teams, where the success of others and the creation of an environment where everyone can excel is central to his approach.