Tap into your talent: supporting disabled people into senior roles
Pic by Pexxels.com
Read our report on this event
Around the world, disabled people are poorly represented in leadership positions – and civil services are no exception. In the UK, for example, the prevalence of declared disability falls from 14.1% among junior staff – mirroring the rate across the workforce – to just 5.6% among the most senior officials. Some of this discrepancy is due to outright prejudice; some to the fact that many senior people who have disabilities do not regard themselves as 'disabled', but just as often, the problem is that organisations haven't delivered the adjustments, support and system reforms that would enable disabled people to fulfil their potential in working roles and selection processes.
As a consequence, many civil service bodies are squandering talent: highly capable people are underutilised and disaffected, or simply depart for better opportunities, leaving organisations to carry high costs in staff churn and, sometimes, discrimination settlements. And their leadership cadres don't reflect the diversity of the wider population, making it harder for them to design policies and services that meet the needs of every citizen.
No single solution can address this complex problem – progress demands collaboration across the disciplines, involving leaders and staff in functions including IT, procurement, property and legal as well as HR – but well-designed changes can help. Promotion and performance management systems, for example, can be altered to tackle low expectations and over reliance on medical advice around reasonable adjustments, and leaders can communicate that they will make adjustments to the career development process. Likewise, staff surveys and disabled employee networks can identify and address key barriers; and mentoring and coaching services can give managers and colleagues the tools and confidence to progress.
At this webinar, an international panel of experts discussed how civil service organisations can remove the barriers that prevent disabled people from making it into the top jobs, sharing best practice on how organisations can realise the potential of all of their staff.
Panel
Yazmine LaRoche, Deputy Minister, Public Service Accessibility and Deputy Minister Champion for Federal Employees with Disabilities, Treasury Board of Canada Secretariat
Yazmine Laroche is Canada's first Deputy Minister of Public Service Accessibility. In this role, she is responsible for overseeing the efforts of the Canadian public service to meet the requirements of the Accessible Canada Act. A career public servant with extensive experience, she has served in a variety of leadership roles in many different federal departments and agencies. She most recently served as the Associate Deputy Minister, Transport and Infrastructure.
Yazmine is proud to be the Deputy Minister Champion for Federal Employees with Disabilities and the Deputy Minister Champion for her alma mater, Carleton University, from whom she received an honorary doctorate in 2019. She is a board member and the past chair of Muscular Dystrophy Canada. She was awarded the Queen Elizabeth II Diamond Jubilee Medal in recognition of her charitable work and her efforts on behalf of people with disabilities.
Kate Nash OBE, Founder & CEO, PurpleSpace
Kate Nash OBE is creator & CEO of PurpleSpace (www.purplespace.org). Established in 2015, it is the world's only professional development membership hub for disability employee resource groups [ERG] / networks.
PurpleSpace delivers leadership know-how to ERG / network leaders and is the go-to global community of disability ERG / network leaders across all sectors. The community of change agents was born by demand following the publication of her book 'Secrets & Big News' in 2014.
PurpleSpace leads the #PurpleLightUp – a worldwide global movement to encourage disability employee networks across the globe to 'go purple' in the run up to the UN International Day of Persons with Disability – https://www.purplespace.org/our-projects/purple-light-up. The purpose is to celebrate the economic contribution of disabled employees and drive inclusive work practices.
In 2007 she was awarded an OBE for services to disabled people.
Catherine Seaberg, Assistant Commissioner Inclusion, Australian Public Service Commission
As Assistant Commissioner, Inclusion in the Australian Public Service Commission, Catherine leads a team responsible for supporting Australian Public Service agencies to build and maintain diverse workforces and inclusive workplaces.
Catherine has held senior policy, strategy, corporate, legal, international and communications roles in the Australian Public Service. Prior to joining the Australian Public Service she worked in private legal practice, for the New South Wales State Government and as a teacher.
Cristina Serrão, Lived Experience Ambassador, NHS England and NHS Improvement
Cristina Serrão joined the NHS in 2018 as London's first musculoskeletal Patient Director based at University College London Hospitals. Since early 2020, she has been the Lived Experience Ambassador in the national Experience of Care team, in the Experience, Participation and Equalities division of NHS England and Improvement.
She champions both the promotion of co-production and the active involvement of patients and their carers in all aspects of the planning, design, and delivery of care through co-produced clinical pathways across England.
Cristina has a strong passion for justice and health inequalities to be faced head on and believes we should treat the whole person, supporting their physical, mental health and social care needs.
Internationally she is a member of the Global Patient Family Advisory Board (GPFAB) at The Beryl Institute and is also a member of the Health Improvement Alliance Europe (HIAE) Equity Workgroup, Institute for Healthcare Improvement (IHI)
Cristina is named by The Shaw Trust as one of the 100 most influential disabled people in the UK in 2021 in the #DisabilityPower10
Susan Scott-Parker OBE, Founder, Business Disability International
Susan Scott-Parker OBE is an internationally recognised creative thought leader on how to mobilize business leadership worldwide behind the economic and social inclusion of people with disabilities.
She founded the world's first business disability network, now Business Disability Forum (UK) and its Technology Taskforce. She launched the first benchmarking tool to measure a corporation's disability performance – and the world's first leadership development programme for persons with disabilities. In 2016 she founded business disability international with Barclays, GSK and Infosys. Susan now leads Disability Ethical AI? addressing the huge risks to the life chances of hundreds of millions worldwide triggered by AI HR Technology.
Susan sits on the steering group for the international development sector's Global Action on Disability network. She advises the ILO Global Business Disability Network and the Valuable500. She is a global ambassador for the Essl Foundation's global ZeroProject in Vienna, the Australian Employers Network on Disability and Purple Space/PurpleLightUp.
In 2003 Susan 'invented' the concept and language of 'Disability Confidence' – knowing that if we can change the way people talk about the world, we make it easier to change the world. She continues to connect leaders from her extensive international multi-stakeholder networks, enabling new and productive conversations between business, persons with disabilities and public policy makers. She is a Canadian who lives in the UK. Susan sits on the boards of the Central Ballet School and Light for the World (UK)
Webinar chair: Siobhan Benita, Former UK Senior Civil Servant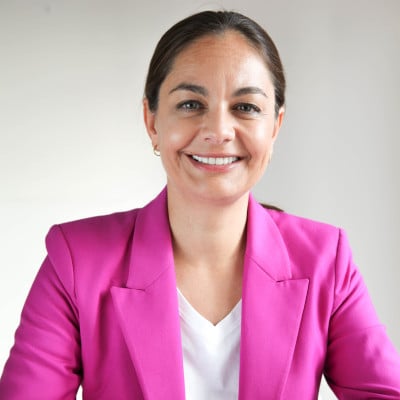 Siobhan Benita was a senior civil servant with over 15 years' Whitehall experience. She worked in many of the major delivery departments, including Transport, Environment, Health and Local Government. She also had senior roles at the heart of Government in the Cabinet Office and HM Treasury, including supporting the then Cabinet Secretary, Lord O'Donnell to lead work on Civil Service reform and strategy. Siobhan left the Civil Service to run as an independent candidate in the Mayor of London election. She subsequently joined her alma mater, Warwick University as Chief Strategy Officer of Warwick in London and Co-Director of the Warwick Policy Lab.