The data-fuelled race to defeat COVID
Illustration by Katy Smith
Around the world, governments are racing against COVID-19 – attempting to get a step ahead of the virus as it harms people's health and livelihoods. At a GGF webinar, panellists discussed how better use of data can enable governments to address the threat more accurately, rapidly and effectively. Natalie Leal reports
Data has played a huge role in governments' response to the pandemic. The speed with which the virus gathered pace, overtaking every aspect of life as we know it and leaving no corner of the globe untouched, has forced governments to ditch the usual time-consuming policy development processes as they race to treat infected citizens, prevent the disease's spread, protect people's livelihoods and support economies. And while they have few clinical treatments in the medicine cabinet, many have found a powerful tool in data: drawing on datasets held within governments and beyond, civil servants have developed ingenious ways to better understand the virus's behaviour, target public services and navigate their way through the pandemic.
At a two-part webinar held by Global Government Forum in late July, data experts from national governments, international organisations and specialist bodies explored governments' use of data to tackle coronavirus and address the harm it's causing. As an example, said Johannes Jütting – executive head of the Partnership in Statistics for Development in the 21st Century, a global initiative hosted by the OECD – for governments to respond effectively "you have to detect the vulnerable people; you have to know where they are if you want to apply a targeted response – and here data matters so much."
Connecting data
And when officials realise the opportunities around data, they can develop new services at unprecedented speed. Liz Lutgendorff, a senior research analyst at the UK's Government Digital Service (GDS), explained how GDS got involved in a "huge collaborative effort" to build a service enabling clinically vulnerable people to receive free food deliveries while isolating at home. The system drew on an NHS algorithm that generated a list of particularly vulnerable people, and the data was made available to local authorities to help with their local Covid efforts.
As well as the NHS, the project "involved us at GDS in central government; our Ministry for Housing, Communities and Local Government; our environment department, Defra; the Department for Work and Pensions; as well as private suppliers" for food delivery, Lutgendorff said, "all of them working together to make this service work." Remarkably, the service was put together in just one weekend.
The project was possible, said Lutgendorff, because over recent years departments have worked hard to build up their digital capabilities and networks. "The existing digital foundations that the UK government has created – our skills, our policies – have really shaped the way we responded," she said. So each partner could play their part in working "to extract the data, chop up the data, distribute the data, in this safe and secure, private way, with [data regulatory] compliance." Without the GDS technical operations team and NHS engineers already in place, Lutgendorff said, it's unlikely they could have overcome this "huge logistical challenge" in such a short period.
Building capabilities
But not all parts of the world are so well equipped. Enrique Zapata, the lead for data intelligence and new technologies at the CAF Development Bank of Latin America, noted that the digital infrastructure in many countries is at "very, very low stages of maturity". It's vitally important that they "build that data and digital foundation" to support the use of new data tools.
To illustrate his point, he pointed to a pilot project in Mexico where data and AI specialists were 'training' an algorithm to detect cancer by analysing X-rays. Finding Mexican X-ray data hard to come by, they used more readily-available US data – but the two populations have quite different physical and genetic characteristics, and their algorithm failed when rolled out in Mexico. "The lesson here is that if you don't have the right infrastructure in your countries to do the algorithms – to do the AI, to do the data intelligence, data science, everything that we've talked about – you will fail," he said.
Collaborating with the private sector can help plug gaps in governments' capabilities, said Zapata – a champion of 'govtech' partnerships between public bodies and tech start-ups. "We see that this is happening all over the world: governments working with startups to solve very concrete public problems," he said. For example, in Panama a company is using blockchain to "bring transparency not only to the outcomes of COVID-related social programmes, but to the actual process of delivery: who does what, when."
Partnerships with multinational companies can also prove valuable, providing large datasets to inform countries' economic stimulus work. Fabrizio Burlando, executive vice president for data and services at Mastercard, explained that the company's data on payments is helping the French and Czech governments to understand how the decline in international travel is affecting their economies. Mastercard's data provides "essentially a real-time view that could help governments making decisions [on topics such as] what sectors to open first, what is the effect of opening [these] on the economy, and what are the effects of keeping some sectors closed," he said.
Strengthening public trust
For governments to realise the potential of data, though, they'll need to retain public trust. Contact tracing apps to control the spread of the virus will only prove effective, for instance, if enough people are happy to download them – and that will only happen if citizens both see the value of using data, and trust their governments to handle their personal information responsibly.
This is becoming ever more important, said Jütting, as the number and range of actors using data grows. "We see more and more data actors like private companies engaging; we see civil society organisations engaging; we see academia engaging," he said. "One key point which seems to me important is that there needs to be some trusted entity that can steer these different actors to enable and to produce a trust that is necessary for the citizens to see the benefit. And this entity, in our view, is national statistical offices."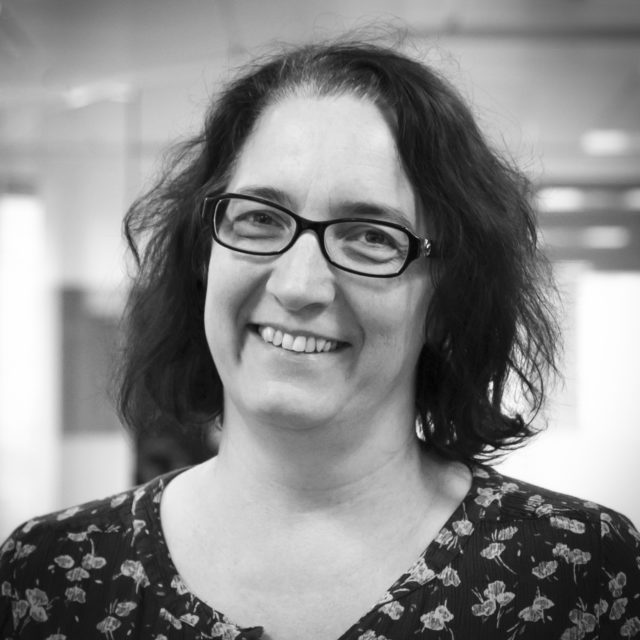 Transparency about how governments are using data is equally important, said Jeni Tennison, vice president and chief strategy adviser of the UK's Open Data Institute. In some cases, she warned, governments are not telling people why and how they're gathering and using data – "or at least not doing it until it's kind of wrestled out of them."
There has been an "understandable emergency response" by governments to try to "gather all information [they] could possibly get hold of, in order to get a grip on the situation," Tennison said. But governments should be distributing data as well as gathering it, she argued, enabling citizens to change their behaviour and organisations to adapt to the evolving crisis. "While all this information has been flowing in, there's been relatively little – at least until recently – information flowing back out," Tennison said. "How do we get that data spread more evenly?"
The information to decide
Burlando agreed, pointing to shopopenings.com: a website created by Mastercard during lockdown to inform citizens which of their local shops are open. Simple, practical tools like this can help individuals in their everyday lives while also helping to build trust.
And such services are likely to become more necessary going forward. We're entering a phase "where it's going to be much more down to individuals, their families, and individual businesses to work out what their level of risk appetite is," said Tennison. People need to know when a train is likely to be least crowded, and how long the queue at the supermarket will be at particular times. If citizens, small companies and organisations also have access to data, it can help them make the everyday decisions which "are going to be ever more vital," she said. "How do we make sure in the extremely changeable world that we're heading into, where we can't rely on the experiences that we've had in the past, that information is available for us for those decisions?"
In Zapata's opinion, governments' ability to use data to tackle COVID will decide which populations are best protected, and which left unsupported as the pandemic plays out. "The degree in which governments have a strategic view on how to use these technologies for their goals will most likely, in this new world we're entering, differentiate successful governments which are able to meet the demands and expectations of the citizens from those who are not," he said. And those which master the challenge will not only be the best equipped to address the current crisis, but also the best prepared for the next. Today we are talking about COVID, he concluded, "but it's not the first issue that we have addressed at a global level, and it most definitely won't be the last."
This report covers the first session of GGF's two-part, 22 July webinar 'Know your enemy: using data to tackle COVID-19'. You can watch the whole session below. A report on the second session is also available on our website.
If you would like to contact our webinar Knowledge Partner Mastercard please email Jennifer Duncan, Vice President, Government Innovation, Government Engagement CoE, Mastercard at: [email protected]
For further insights into how Mastercard aims to continue to build trusted partnerships with governments through the use of data to help communities, business and consumers thrive in a fast-changing world, click here.