'Work-life' programmes boost performance of US federal employees, study finds
By
Liz Heron
on 03/04/2018 | Updated on 24/09/2020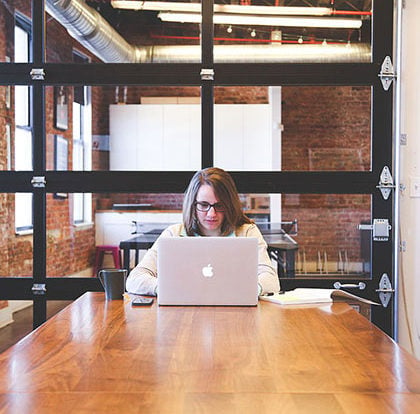 Faster work through distance - 75% of workers reported that teleworking improved their performance
Public servants who take part in work-life programmes designed to help them balance their professional and personal commitments display higher performance, greater job satisfaction and more commitment to their employer, a US government survey has found.
But supervisors' limited support for such programmes and weaknesses in their management teleworkers are impeding their ability to boost the federal government's effectiveness and its retention rates, according to the US Office of Personnel Management (OPM).
More than 64,000 employees took part in the first-ever US government-wide Federal Work-Life Survey, which was conducted by the OPM from January to March 2017. It examined five types of programme: teleworking; work-schedule flexibilities; employee assistance; family and dependent care; and worksite health and wellness.
Relaxed people work harder
"OPM's analysis indicates a significant relationship between participation in work-life programs and optimal organizational performance, retention and job satisfaction," wrote then acting director Kathleen McGettigan in a memo on the survey results distributed to chief human capital officers last month. "These outcomes emphasize the value of work-life programs as strategic tools that support organizational effectiveness."
Employees who telework or participate in agency wellness programmes were "significantly more likely" than other staff to report ratings that exceed the required standard in their last performance appraisal, with 70% of teleworkers and 68% of wellness programme attendees reaching or exceeding the benchmark.
And all those who took part in teleworking, work-schedule flexibilities or health and wellness programmes were more likely to be satisfied with their jobs and had more intention of remaining at their agencies than other staff, with 75-79% indicating the former and 66-68% expressing the latter.
Balancing needs
The study also found that 83% of federal employees reported that their work and personal needs interfered with each other to some extent, while 96% expressed the desire to access one or more work-life programmes.
However, while 82% of employees reported that their supervisor was responsive to their personal needs, less than half said they experienced positive supervisory support for the use of work-life programmes.
"Lack of awareness of program availability among all employees is a primary barrier to program participation," McGettigan said. "The lack of perceived supervisory support for programs may be a contributing factor. "
Distance makes the work flow faster
Among teleworkers, 63% of supervisors and 75% of workers reported that teleworking improved their performance, with both groups identifying "minimizing distractions" and "maximising productivity" as the most important reasons they worked remotely. However, only 53% of supervisors agreed that telework supports their employees' ability to perform work effectively.
"This may be due to the fact [that] only 48% of supervisors reported being able to manage and assess the performance of teleworkers," McGettigan states.
"The results indicate agencies offer a variety of work-life programs and workplace flexibilities, employees are using them and there is a desire to be able to use more of them. Leadership support is critical to integrating work and personal demands and the results highlight the need for increased awareness and managerial training."
Next steps
In order to address the outstanding needs, the OPM is planning to create a toolkit for federal supervisors and leaders. It will also develop information for work-life coordinators on how to develop, implement and evaluate programmes using metrics, and produce a guide highlighting promising work-life practices.
The OPM is urging agencies to evaluate and revise their work-life policies in the light of the survey. It argues that federal bodies should identify leadership advocates who can help plan work-life programmes strategically, and consider ways of collecting and evaluating programme data to support such planning.